Whats On October – SA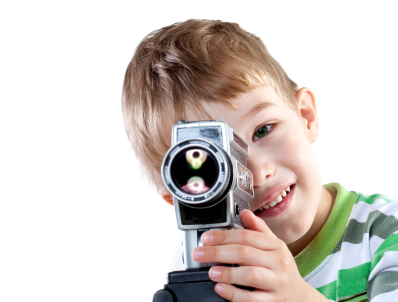 Kids Camera Action! is a unique filmmaking school, aimed at kids between the ages of 8 and 16. Based in Adelaide, Chloe Gardner has combined her passions for performance and film with her love of teaching children the creative arts. Kids Camera Action! has been developed as a valuable and enriching extra curricular activity, which also offers School Holiday Workshops. Through an interactive and hands on approach, kids are taught all the fundamentals of basic film production.

There are so many things to see and do during your visit to Cleland Wildlife Park! Let the friendly and informative staff introduce you to the park's many animals at the daily feeding shows or discover a world of nocturnal creatures with the exclusive Nightlife Cleland tour. You can even have your photo taken holding a cute and cuddly koala!

A visit to the Hahndorf Farm Barn is an ideal way to keep the
children entertained for a few hours. And it's not just entertainment for kids! A drive in the beautiful Adelaide Hills to the Hahndorf Farm Barn is a great family outing for people of all ages. Bring a picnic or enjoy a BBQ in the undercover picnic and BBQ area. The Farm Barn is not just about family fun activities or keeping the kids entertained – it's educational as
well! The Hahndorf Farm Barn is a great way for children to learn about farm animals and farm life. Open 10-4pm every day. No bookings required.

Purina® Bark in the Park® is on again in Adelaide this year so get ready for a FREE day of fun with your dog, family and friends. From free samples, dog washing and photo shoots, to competitions and a Guinness world record attempt for the World's Loudest Bark, you'll find plenty to keep you and your dog entertained.

Free factory tour of Haigh's Chocolates! Expose your offspring to the mechanics of assembling some of the world's finest gourmet chocs — then listen patiently as they demand giant chocolate frogs afterwards. Defuse the subsequent sugar-hit in the South Parklands just across the road.

The Old Highercombe Hotel Museum staff have planned some fairy fun filled days this October. Elves and fairies will have crafts and story telling activites for the children and of course there is the museum to explore. The fairy fun finishes at the 7th of October, 10-4pm. Gold Coin Donation Entry.

Hit the road this summer with Mickey Mouse and Minnie Mouse and your favourite Disney friends Tigger, Cinderella and Disney/Pixar's Buzz LightyearandWoody fora thrill seekingjourney. FromFeld Entertainment, the producers of Disney On Ice, Disney Live! Mickey's Rockin' Road Show will whisk you and your whole family on a talent search adventure filled with unexpected twists and turns and exciting encounters along the way. Tickets on sale now. Touring in Adelaide in Janurary 2013.