Whats On August – QLD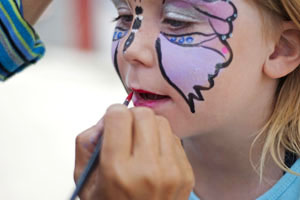 The Bulimba Festival
The Bulimba Festival is back in 2012 on Sunday 26 August and promises to be bigger, better and more action packed than ever before! It comes complete with two entertainment stages, carnival rides and amusements, fashion parades, face painting, animal nursery, colourful market stalls, featured performers and loads of glorious food.
More Information
me and my shadow
Maryborough, Gladstone, Gold Coast & Ayr
Me and My Shadow is presented in the form of a visual poem for
children. The show tells its story using the languages of paper, light,
shadow, colour, water, music, sound and words. With fantastical imagery, quirky physical performances and an intriguing score, Me and My Shadow,
seeks to ignite the imaginations of 4-8 year olds in a poetical
experience that explores the frustrations and joys of friendship.
More Information
Peter Rabbit Live Show
Rockhampton, Cleveland, Caloundra, Redcliffe, Logan, Ipswich, Toowoomba
To celebrate the 110th Anniversary of the classic Beatrix Potter's, a mischievous musical about the world's most loveable bunny has been developed.
Adapted by Australian writer and award-winning producer Garry Ginivan, Happy Birthday Peter Rabbit seamlessly interweaves the tales of Peter Rabbit, Benjamin Bunny and Mr
Tod, and is designed to delight children and adults alike.
More Information
Ekka
9-18 August
The Ekka has something for everyone and has so many free activities and entertainment options that it will be hard to decide which one to get to first! Children will be delighted at the animal displays, the rides and clowns and all the traditional show food on offer including dagwood dogs and fairy floss.
More Information
The Anaconda Junior Survivor
Noosa

The Anaconda Junior Survivor is a super fun adventure challenge event designed and run especially for children aged between 5 and 13 years of age. The event takes place on Saturday August 11th –after the Anaconda Mini but before the Anaconda Adventure Race (which is held on Sunday) so kids get the chance to be the centre of attention and get their share of off-road fun.

Hoyts Jnr Presents ~ Thomas & Friends: Blue Mountain Mystery
Showing at Hoyts cinemas in ACT, NSW, QLD, SA, VIC and WA from 21st of July until the 16th of September.
Discover the mystery of the lost engine and be introduced to the exciting new destination Blue Mountain Quarry! In this action-packed adventure, Thomas discovers a new engine hiding in the tunnels, and sets off to uncover the truth and get to the bottom of the mystery. Along the way he meets four new engines bought to Sodor from faraway lands… Will Thomas piece together the story and convince his new friend there's no reason to hide? Find out at selected Hoyts cinemas from 21 July!
More Information
Baby Wild Things
Every Friday, 9.30-10.15am. Bookings essential.

Babies can explore sound, texture and movement with the help of an early-childhood professional. Suits 6mths-2yrs.

Cirque du Soleli
From Wednesday, 01 August 2012 To Sunday, 02 September
Meet a wild array of larger-than-life insects at this show, which combines dance, circus and theatre. A special evening for the whole family.
More Information
Strawberry Fields
Free entry. Daily. 8am-4.30pm.

Families can pick their own strawberries straight from the patch, or enjoy another type of treat in the cafe. There are picnic tables and a tractor playground for kids.

The Odditoreum
Daily 10-5pm

The Odditoreum is a very unique display featuring a selection of weird and wonderful curiosities from deep within the vaults of the Museum's collection. Young visitors can also let their imaginations soar by writing their own labels and stories about the weird and wonderful oddities on display. Suits 5 years and upwards.

Bunning Cannon Hill
Thursday 30th August
Father's Day Family Night-Come along for an evening of craft activites for Dad, expert advice, a light supper, lucky door prizes and much, much more! Bookings Essential 07 39065000.
Written by www.whatson4littleones.com.au.