Kids Lounge: How to Make a Lava Lamp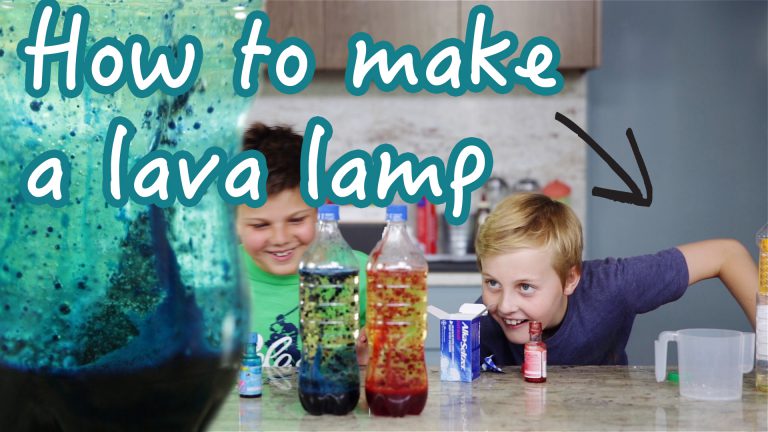 How to Make a Lava Lamp
This week the Kids Lounge team jumped into the kitchen where Oscar and Christian tried a fun science experiment to make their own lava lamps.
They were so excited at how easy it was and how quickly they saw the result!
This is what you will need:
1 x empty soda bottle
500 ml water
500 ml vegetable oil
Food colouring
Alka Seltzer tablets (you'll find these in the toiletries/medicine section at your supermarket)

Here is what they did:
Take the soda bottle and fill with half water and half oil
Add food colouring drops for the colour you want the lava lamp
Break the Alka Seltzer tablet in half and drop into the lamp and get ready for the fun!
Let us know if you try it and how you went! Let us know what else you'd love to see the Kids Lounge team trying.