10 Cute Easter Themed Gifts For The Whole Family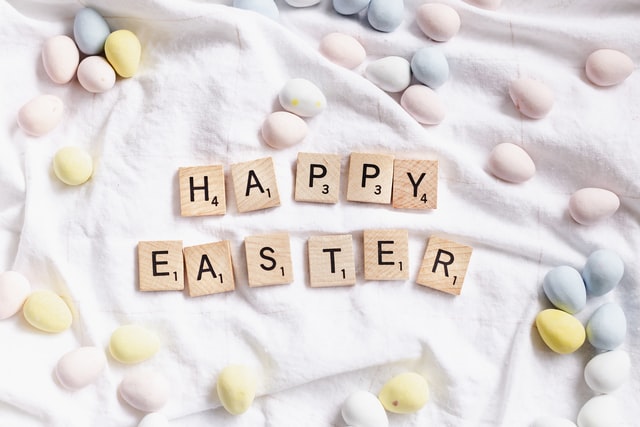 With Easter just around the corner we've put together 10 of the cutest gifts your whole family is guaranteed to love. But be quick, these EGGcellent pressies are sure to sell out. Hop to it folks!
LEGO Seasonal Easter EGG Limited Edition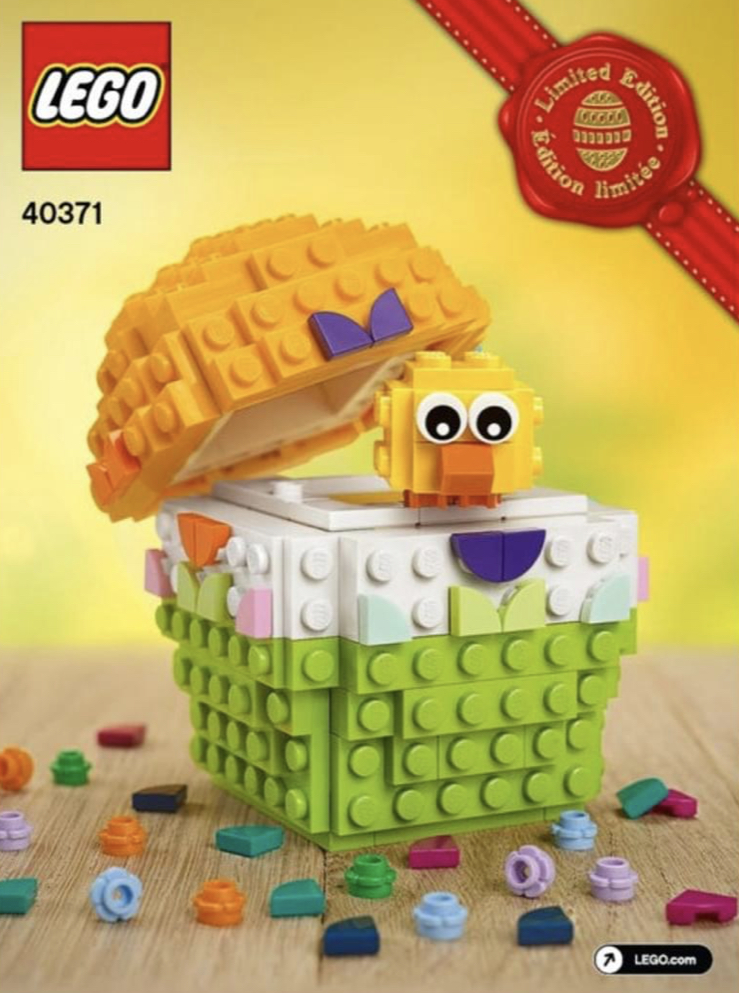 LEGO® fans can celebrate Easter with this fun, buildable LEGO Easter Egg, with a cute little brick-built chick inside and 24 colourful elements for decoration.

Unicorn Dreams, Easter Egg Shrinking Wraps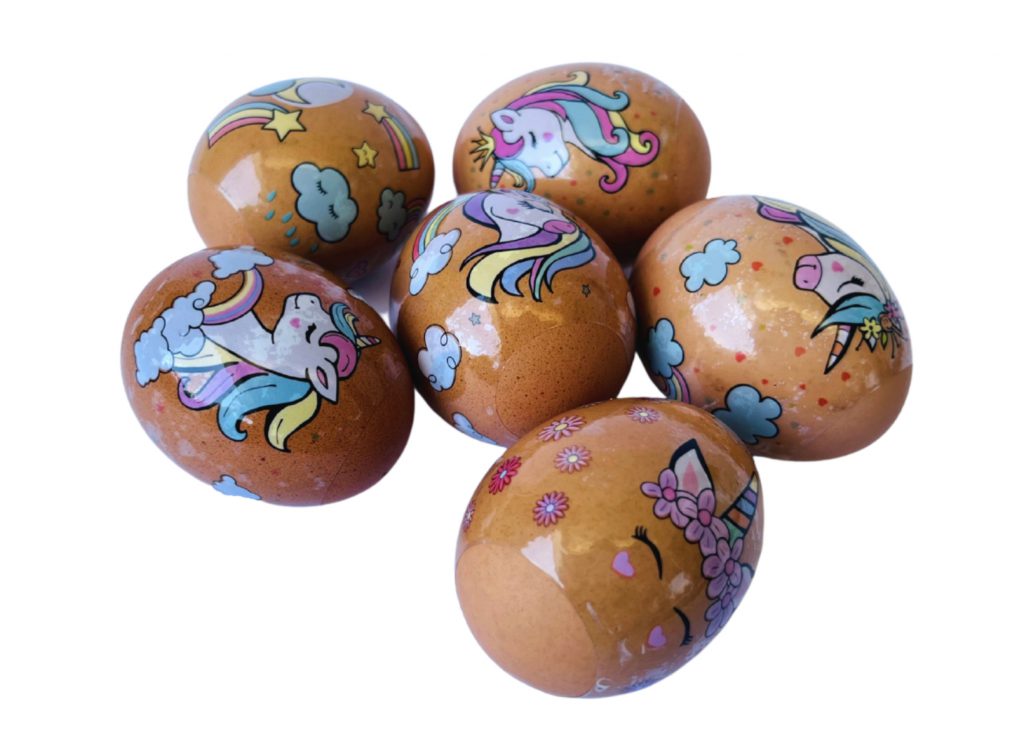 Easter Egg Shrink Wraps, Decorative Egg Sleeve. Set includes 6 egg shrink wraps. Each wrap size: 72mm x 48mm. Traditional design, bright colours, beautiful egg decorations. Perfect and unique gift idea!
How to Use Egg Shrinking Wraps 
Cut the film into separate wraps.
Gently slip the hard-boiled egg into the shrinking wrap.
Carefully place the egg on a tablespoon and dip it into the hot boiling water for 3-5 seconds.

All done! The wrap will instantly shrink around the egg.

Baby Boy My First Easter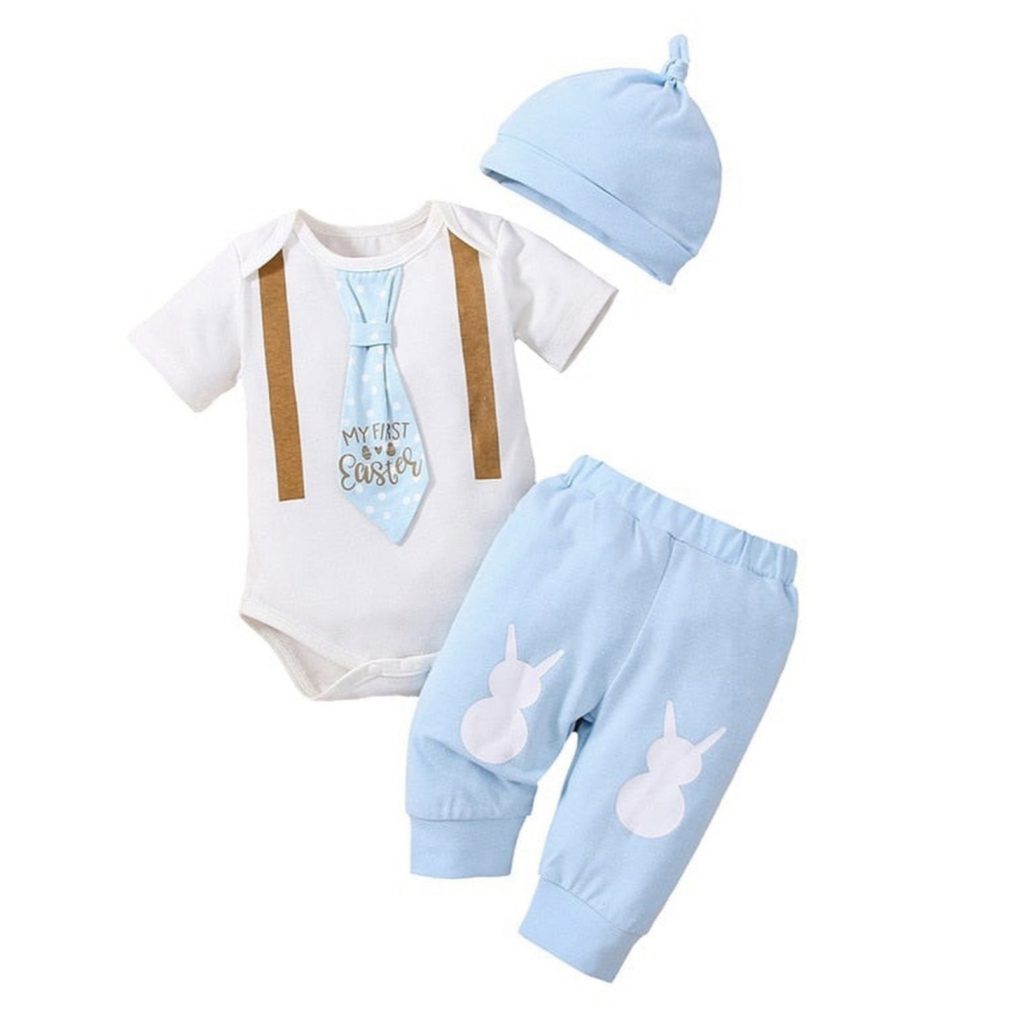 Gorgeous Onesie with printed Suspenders & Sewn on My Firts Easter Tie. Elastic Waist pants with Bunny Shape knee patches. Bonnet to match.

Pretty Bunny Easter Romper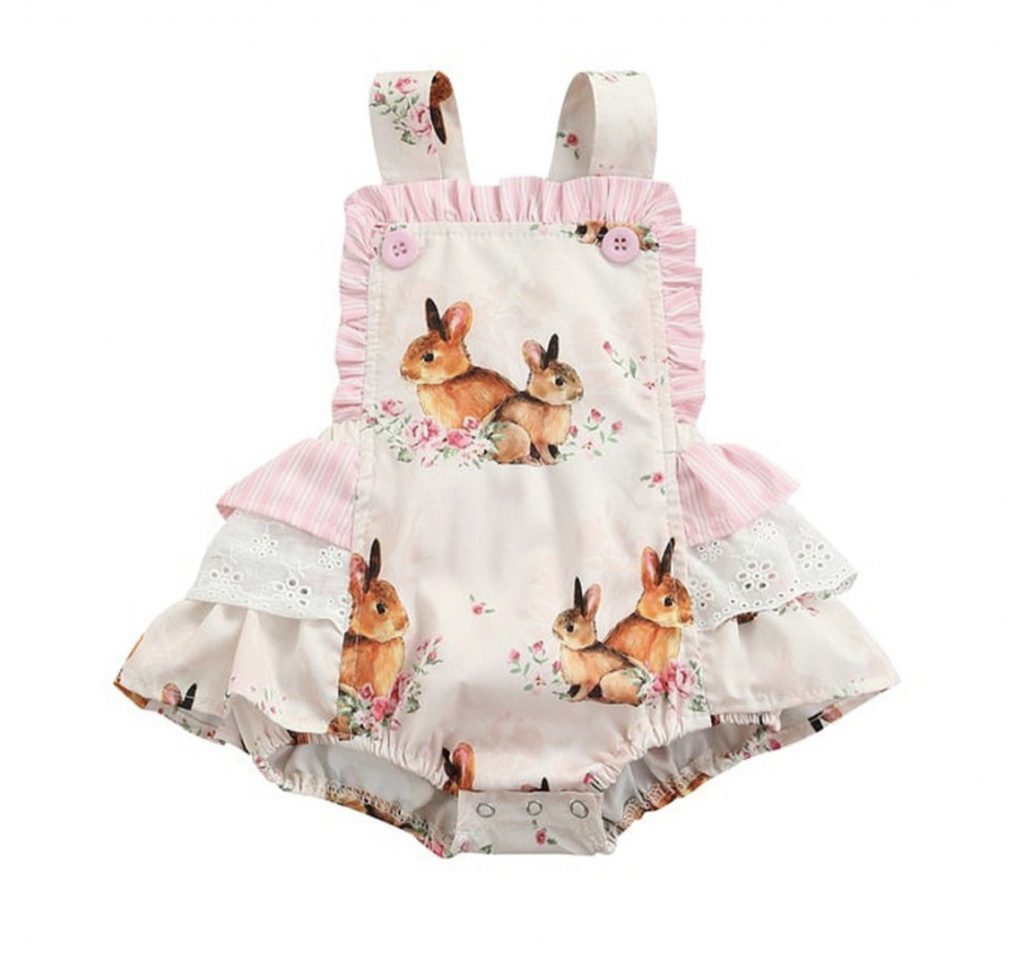 Gorgeous Pretty Bunny printed fabric. Pink Candy Stripefrill bits for extra cuteness. Buttons for easy changing.Criss cross straps with bow at back. Ruffle Bum.

Egg Heads Salt & Pepper Shaker Set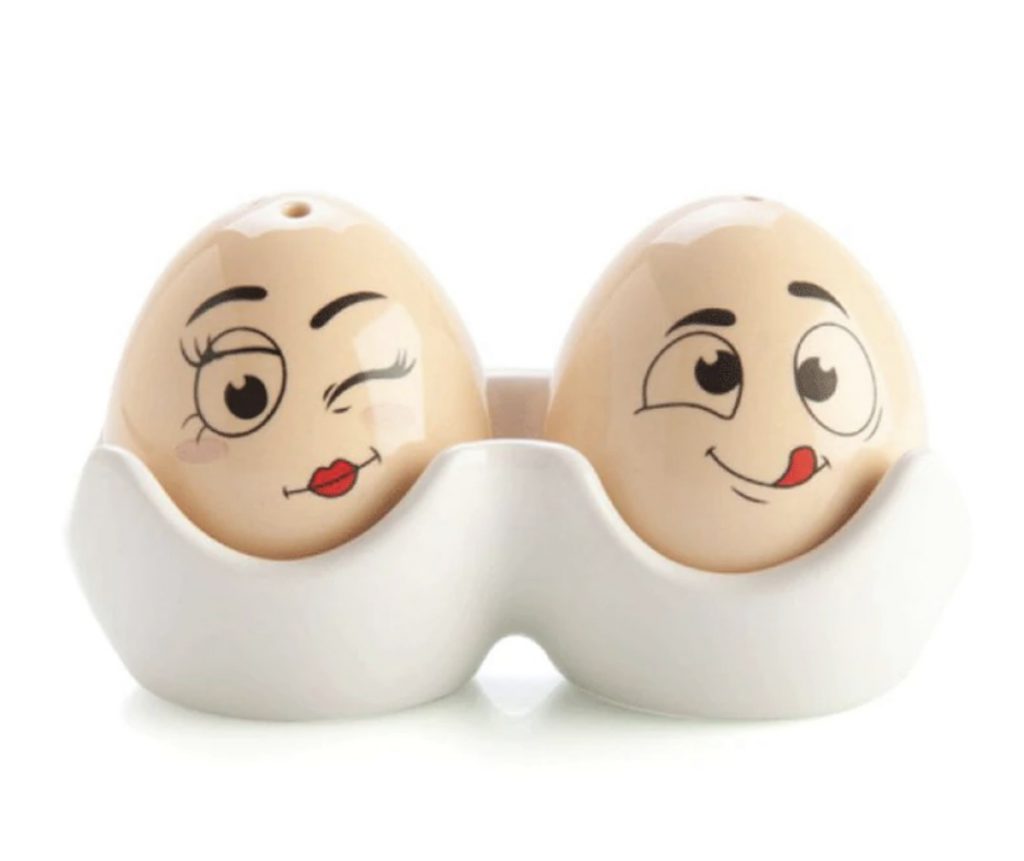 Fresh eggs need a good sprinkling of salt and pepper to really shine. So it makes sense that your salt & pepper shakers are little eggs too! This ceramic pair of egg heads sit comfortably in a ceramic tray shaped to look like a little egg carton. All your friends will comment on your egg-cellent taste when they come round for brunch! Their quirky facial expressions will make you smile while you enjoy a delicious and nutritious breakfast! 

Easter Aussies Gift Hamper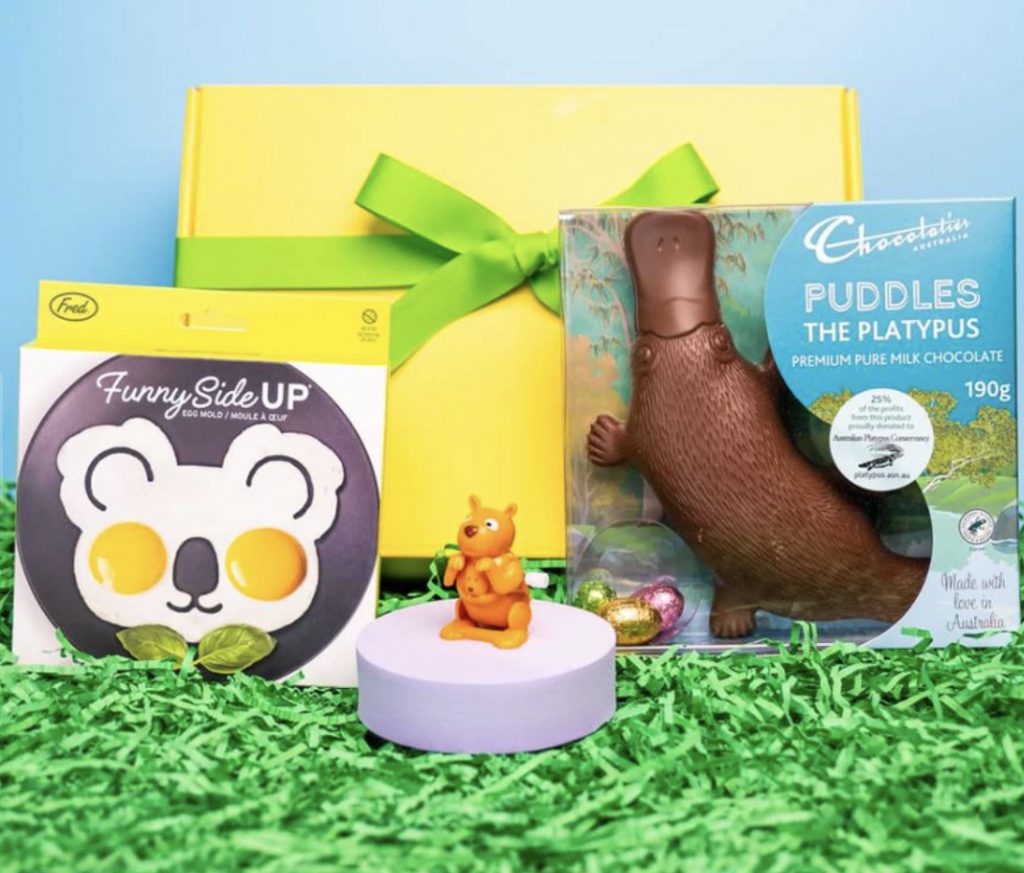 Celebrate Easter like a true Aussie with the Easter Aussies Gift Hamper! This special gift hamper features the following: Sunny Side Up Koala Egg Mould, Puddles the Platypus Milk Chocolate and The Australian Collection Wind Up Flippin Roo. Enjoy a true-blue Aussie brekkie with the fun Sunny Side Up Koala Egg Mould. This BPA free and food safe silicone mould shapes your eggs into an adorable koala face in the pan. Simply crack the two eggs with the yolks over the eyes and the whites will fill out the rest to make this fantastic design. After a delicious breakfast, indulge in Puddles the Platypus Milk Chocolate with her smooth and silky milk chocolate eggs. This extra thick and rich milk chocolate platypus is tasty, creamy and all round delightful. A sweet dessert and treat after a fun-filled day of hunting eggs!  Keep the fun going on Easter with the Wind Up Flippin Roo. She is not only adorable, but she also flips backwards 360 degrees and lands smoothly on her feet. Enjoy hours of fun with this Aussie wind up toy – perfect for a little one!
Gift this curated collection of Australian Easter favourites to a special someone in your life.

Rodger & Jessica Rabbit Sculpture Set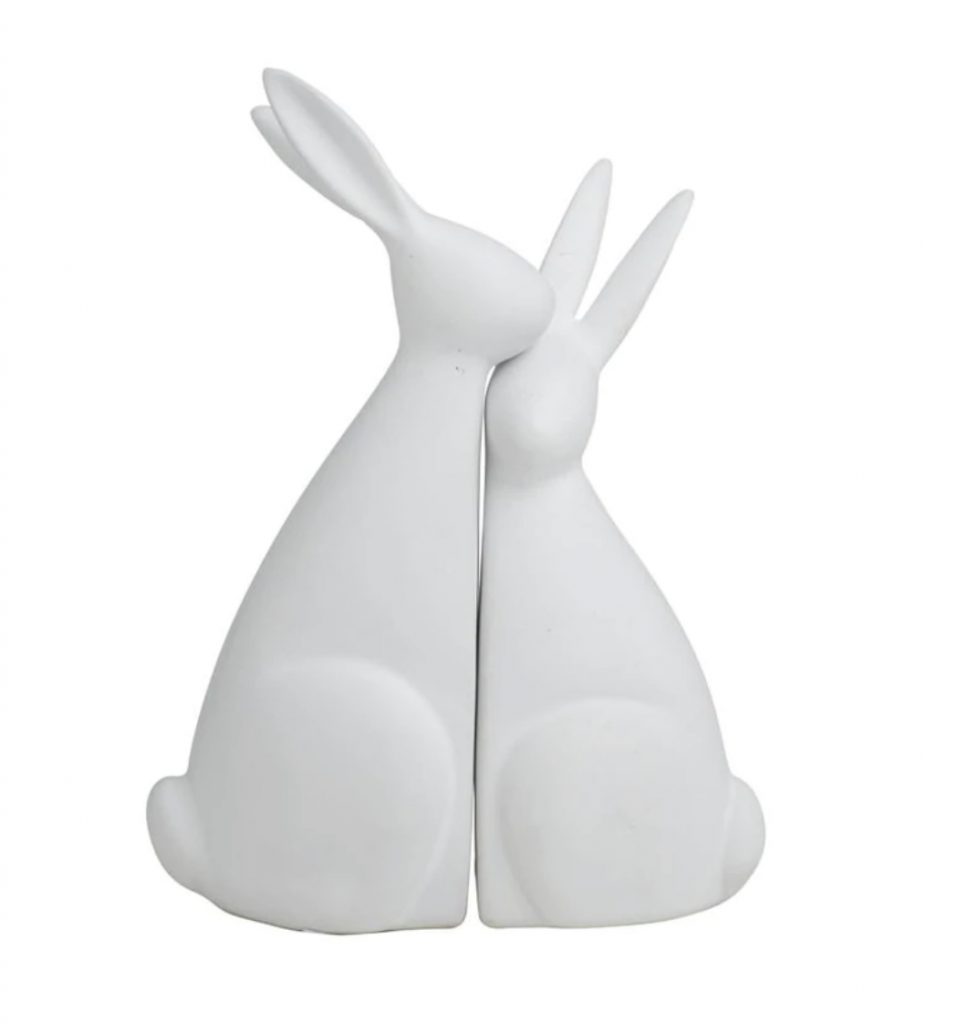 Spruce up your home or office with the beautiful Rodger & Jessica Rabbit Sculpture Set! Elegantly designed and crafted out of ceramic, these adorable bunny rabbit figurines are perfect for displaying on your bedside table, shelf, coffee table or office desk. With its chic and minimalist design, this sculpture set will complement any space. Perfect for being displayed on its own or as a set!

Dancing with Jesus Bobbling Figure Mini Kit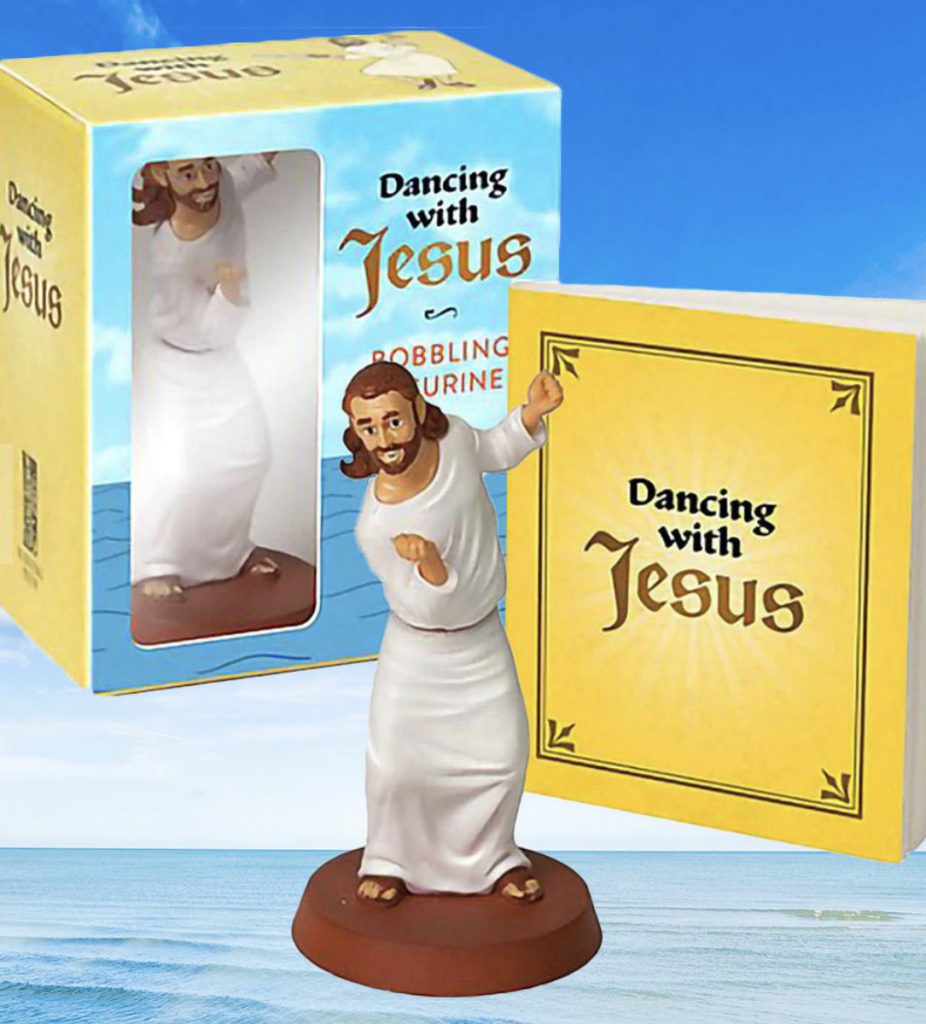 Every wanted to boogie down with the J man? Turns out he's a seriously groovy dancer! This little Jesus figurine has a spring in the waist so he can bop and dance along to any tune. You can sit him on the dash of your car or right at your desk for a little jive whenever you need a pick-me-up. It includes a mini book with 10 of his best dance moves derived from his life and teachings, including illustrated how-to instructions so you can get down with Him.

Bunny Touch-Sensitive Rechargeable LED Night Light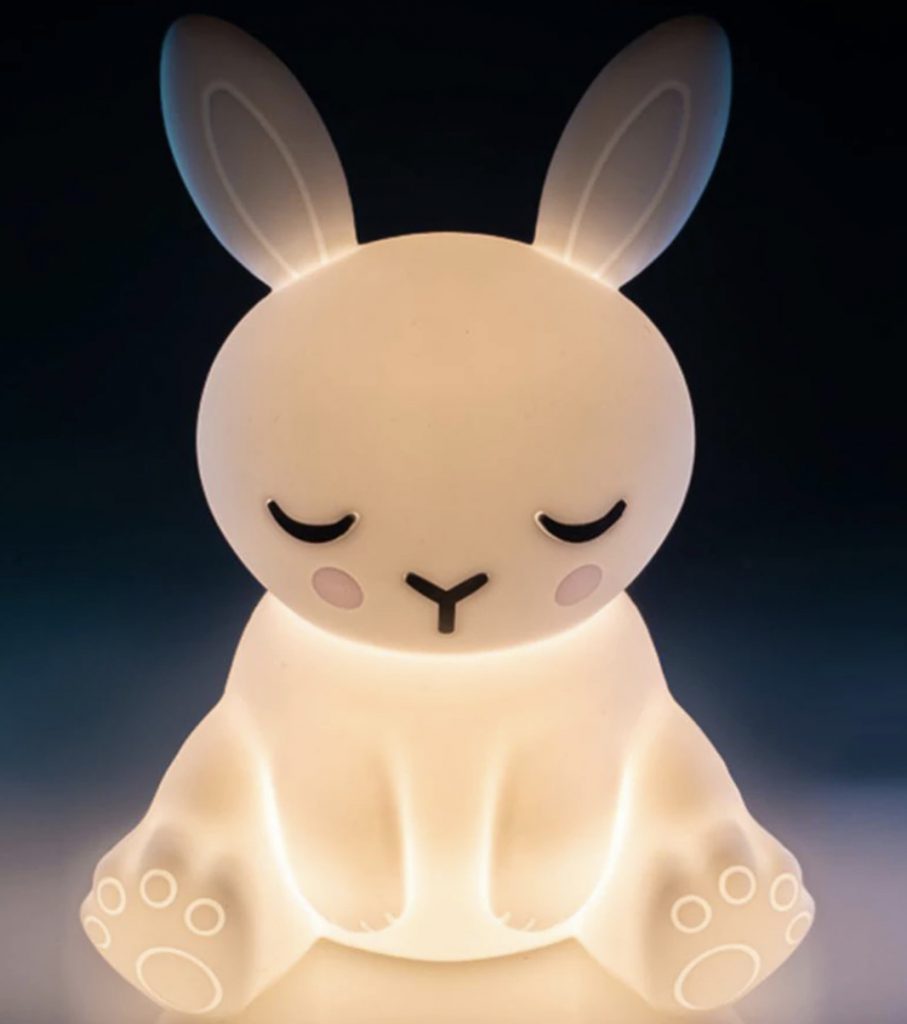 This soft silicone bunny night light emits a comforting soft glow, the kind your child will appreciate on those nights when they're feeling a little nervous at bedtime. Your child will be delighted by the magic-like activation of this Bunny Night Light: tap the soft silicone outer to turn the light on, adjust the brightness, and turn the light off again. This lamp is battery-operated, making it perfectly portable. Take it on sleepovers, to grandma's house, or anywhere where a comforting soft glow and a gentle face will be welcome. The internal battery can be recharged via the included USB cable, and the whole shebang comes boxed in full colour retail packaging, making this touch-sensitive Bunny Night Light a practical special occasion gift for ages 3 and above.

Jellycat Navy Bashful Bunny

This bouncy blue bunny is just begging to be hugged. Feel his super-soft fur; see his little pink nose and gentle dark eyes. Watch his flippy floppy ears flap this way and that. Sit him up straight and he'll stay that way all my his little bunny self! Choose the sweet and small of the magnificent medium! His cutie pie tail is small and fluffy, just like the tails on real life bunnies. Bashful bunny would, love to be your new best friend. Won't you take him home?

Disclosure: This article contains affiliate links. This means that if you make a purchase, we may receive a small commission at no extra cost to you. This helps to pay the running costs for our website and the wages of our work-from-home writers, who are parents, just like you.