"After We RSVPed We Got a Request for $150 to Cover Our Dinner."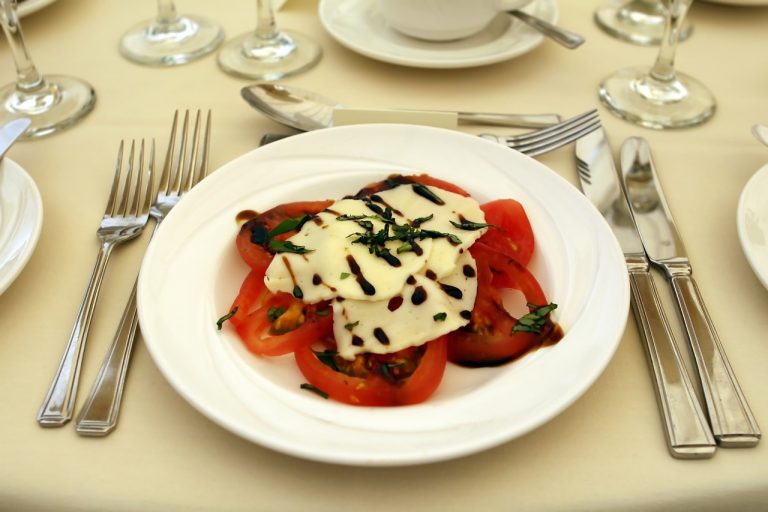 "After We RSVPed We Got a Request for $150 to Cover Our Dinner."
A bride recently charged each guest $75.00 to cover their dinner plate at her wedding and naturally people had opinions. What do you think? Is this acceptable or a definite no no?!
The REDDIT user who goes by the name u/Ldeezy shared the circumstances which recently left her stunned to say the least. After responding yes to a friend's wedding invite she then received a voice message informing her that the cost to eat at the wedding would be $75.00 per head.
Yes, you heard correctly! The guests were only informed of the costs AFTER they had RSVPed YES.
When they woman decided to confront her friend about the cost, she was met with one VERY hostile Briidezilla. In fact the bride said she couldn't understand why people were so angry at her! She says it's her wedding and has a right to do whatever she likes.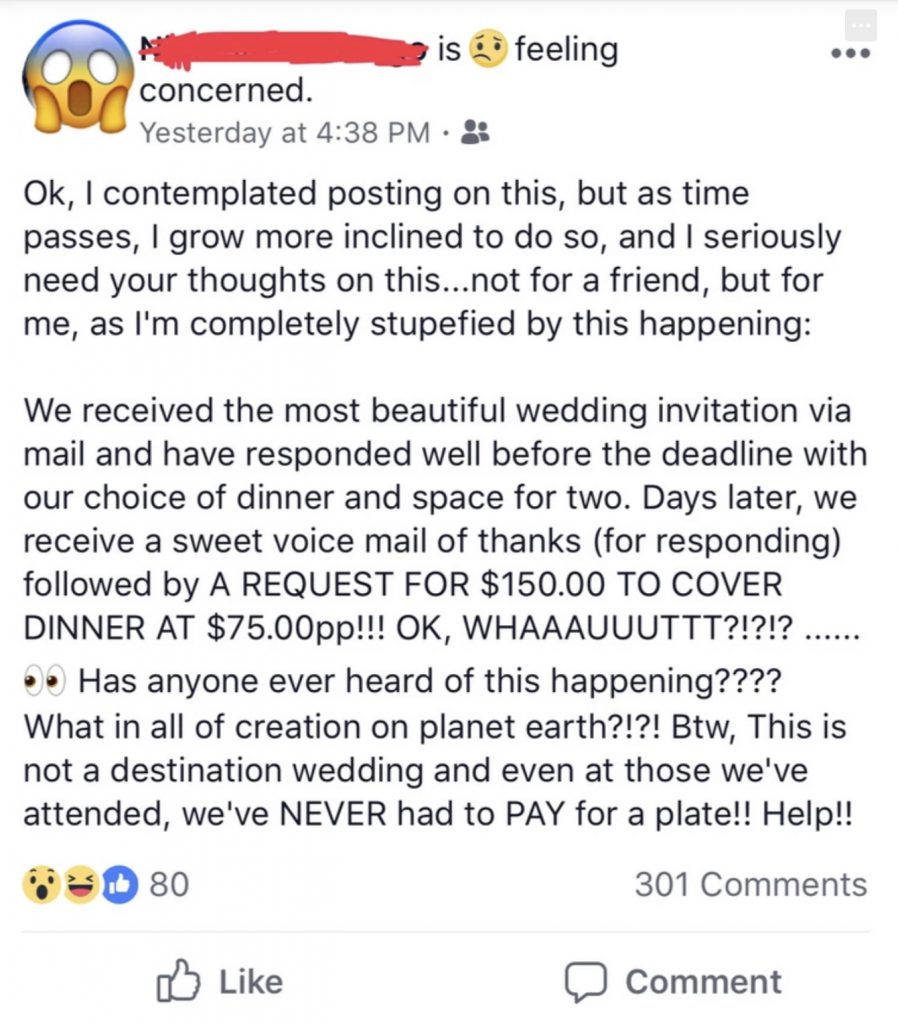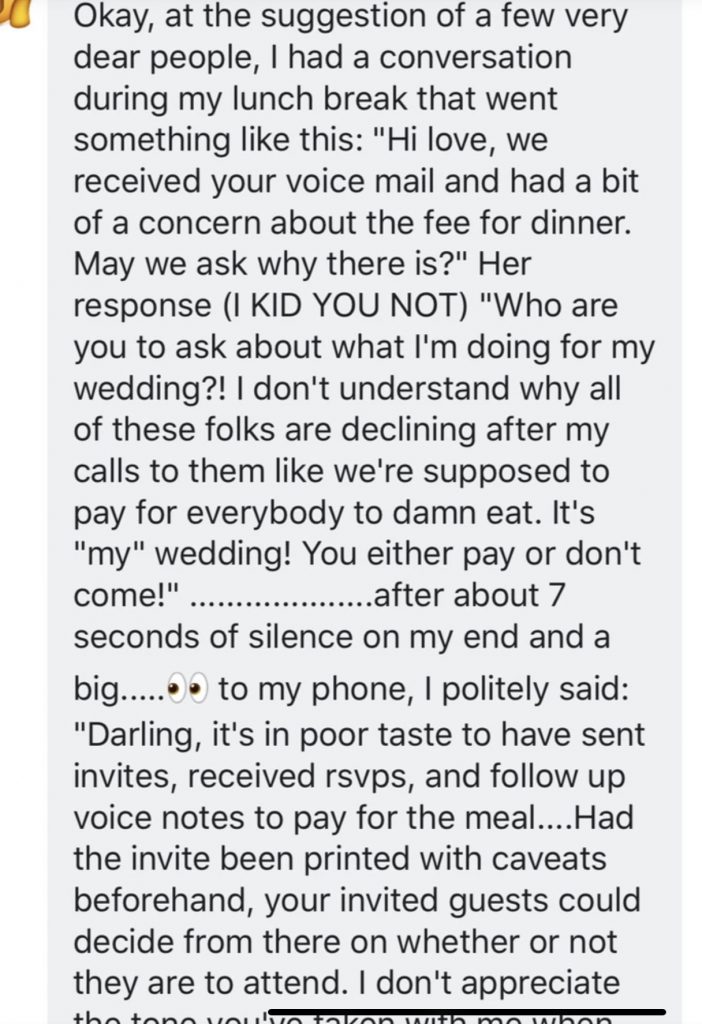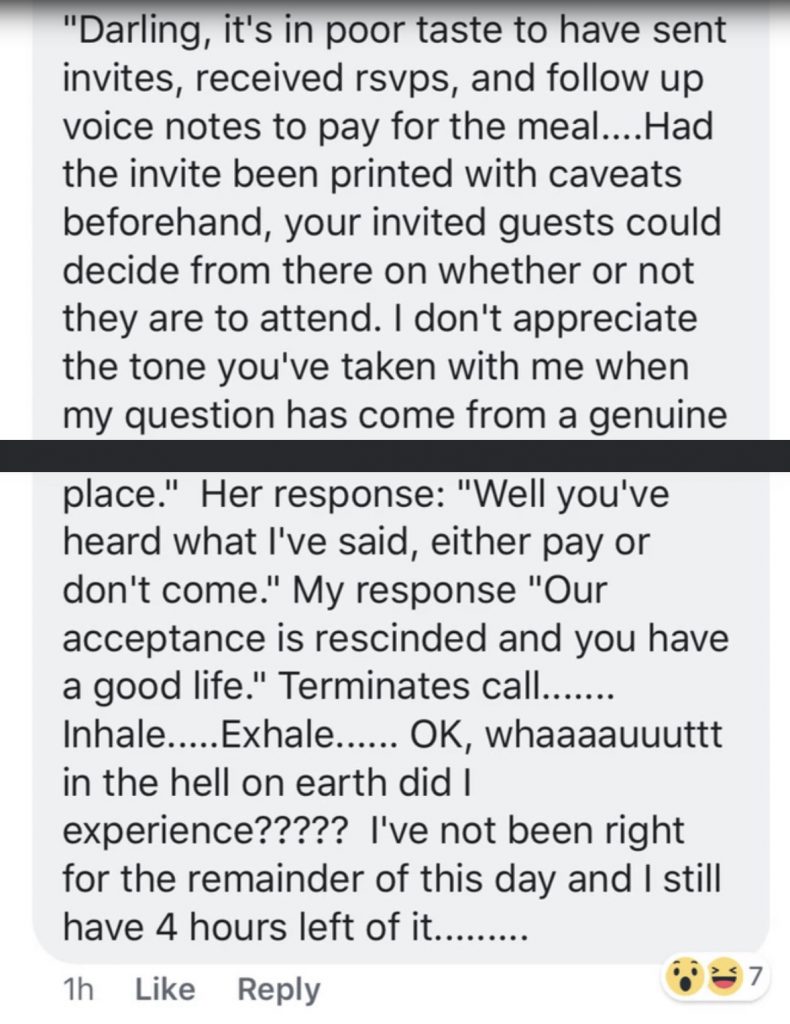 After sharing her story to REDDIT the woman was faced with dozens of comments from people who agreed this was becoming more commonplace recently. One person said:
"My sister was going to do this. She planned to charge guests $75 per person to attend the reception at her wedding to cover the cost of the venue instead of asking for gifts. The venue changed and she didn't end up charging money. Apparently, this is a fairly common thing now, but I can't help but think it's incredibly rude. People (family in particular) often feel obligated to attend weddings and gifts aren't really gifts if they are considered obligations. I don't think anyone should be expected to pay to attend a wedding."
And another stated: "Yeah, I've heard of that. I think the trashiness here is only asking people to pay after they RSVPed. If the invitation had at least been upfront about the price, people who just couldn't afford it could lie and say they were already busy. But since they already RSVPed yes, there are no other excuses they can use."
The majority however agreed that the move was definitely in poor taste: "I wouldn't have gone to my own sister's wedding if she pulled that kind of shit. Not even if my mother offered to pay for me. That is so fucking ridiculous that I would've made a statement out of staying the fuck away. I'm getting worked up just thinking about someone having the nerve to do that. If you can't afford to feed the guests at your own wedding, make it a picnic then. Or cut the guest list. Or stop the wedding. You can't afford it."
"I do not understand this. No one forces you to have a huge wedding, and most guests will give gifts. Why not have a wedding you can afford, and then take all the cash you get and use it to offset the cost afterward?"
Do you agree?
Images: IMGUR