10 Fun, Budget-Friendly Things to Do With Your Partner on Valentine's Day!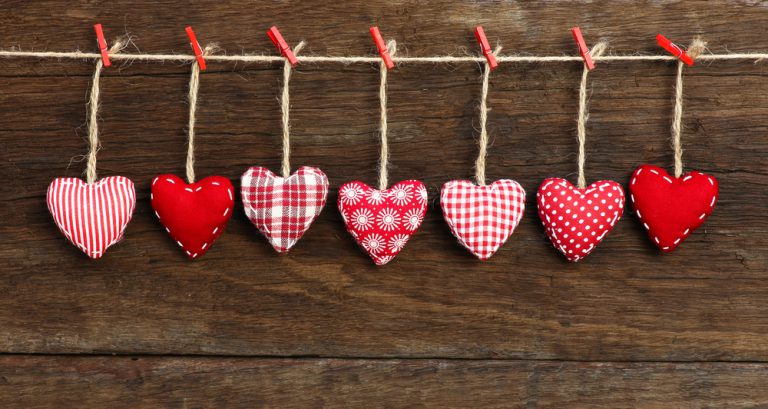 10 Fun, Budget-Friendly Things to Do With Your Partner on Valentine's Day!
Forget about expensive dinners, red roses, fine jewellery, chocolates and romantic getaways! As good as it feels to be thoroughly spoilt by your loved one, a lot of those things can be pricey, difficult to arrange around young children, and to be honest, kinda boring.
Here's a list of Valentine's Day ideas that are inexpensive, unusual, and most importantly — fun!
1. Make dinner together
Instead of just organising a Date Night In, plan it together too! Choose a recipe that neither of you have made before and shop for ingredients – don't forget the dessert! Then pop some music on, pour some wine and get to work. It can be just the two of you, or you can include the whole family. Romantic music and candles are optional!
2. Have a Nerf battle
When your partner gets home from work, have a bucket full of ammunition and a Nerf gun waiting for them with a note declaring war! If the kids are out for the evening, turn all the lights out and get naked before the fight. Throw some mock-insults around. Be fast on your feet and hide, sniping at your partner as they try and find you!
3. Play Hide and Seek in Ikea
On purpose, I mean. Hide behind the Ektorps or among the Kokosnöt. Text each other clues and hit up the food court for Swedish Meatballs afterwards.
4. Relax Somewhere Beautiful
Pack some drinks and snacks, jump in the car and head to your local beauty spot — a riverbank, park, beach, somewhere you can sit and relax for a few hours. Sit with your partner and watch the sun go down and talk to each other. While bringing the family along would undoubtedly be slightly less relaxing, it's still doable. Bring a frisbee, boules or a kite to keep them occupied.
5. Share each other's hobby
Spend some time learning about and participating in each other's hobby, even if it's not your thing. Find out why they enjoy doing it so much and have some fun with it. You'll see the joy on your partner's face as they share their passion and you never know, you might enjoy it too!
6. Go for a sunset drive
Pile in the car, wind the windows down, turn up your jams and go for a drive for a few hours. Watch the setting sun and see the stars come out. It doesn't have to be a full on road trip, just spend some time cruising around town or to a popular look-out and back. Grab some fish and chips while you're out if you like. No freeways, no traffic, just the road and the open sky.
7. Watch old home movies together
Wander down memory lane with some old home movies or photo albums from your childhood. This is a good way to feel close to each other and share memories about important times in your life before you met each other.
8. Complete a jigsaw puzzle
Pour yourselves a glass of wine, turn off the telly and get out a 1000 piece (at least!) jigsaw puzzle. One of you can do the border while the other sorts the colours. Hide a piece in your pocket so you get to put the final piece of the puzzle in place!
9. Go star gazing
Possibly the cheapest and easiest one on the list – grab a blanket and go lay in a paddock! See if you can spot the International Space Station, meteors, satellites and constellations. See what else happens!
10. Have a naked battle
Get naked except for one sock. Try to remove their sock while preventing them from removing yours. The winner gets to chose the next activity!
Whatever you do this Valentine's Day, make it a good one. ♥
Images: Google search