14 Magical Gift Ideas for the Obsessed Harry Potter Fanatic in Your Life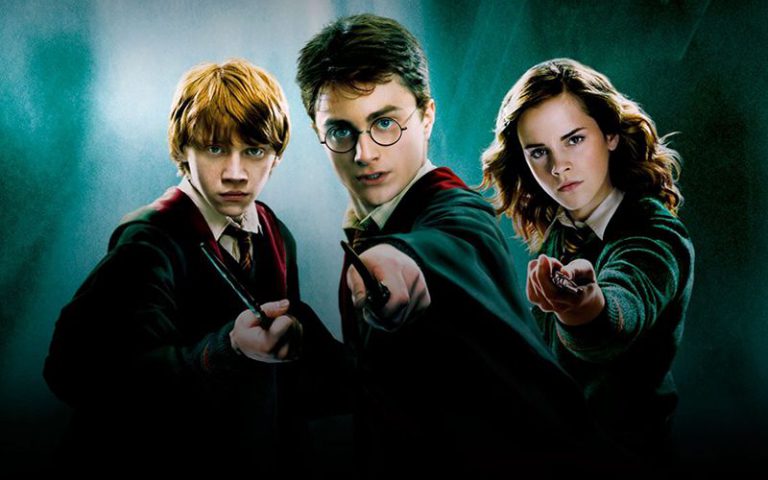 14 Magical Gift Ideas for the Obsessed Harry Potter Fanatic in Your Life
It is undisputed. Harry Potter fans are fanatical. They're not just passionate, they're utterly obsessed! That's why they LOVE receiving Harry Potter products as gifts.
Whether for birthdays, Christmas, secret Santas or just because, these amazing Harry Potter products are sure to impress and delight any fan of the series.
Here are 14 awesome gifts for mischievous Harry Potter fans from any house.
HERMIONE GRANGER LED LIGHT PAINTING MAGIC WAND $59.99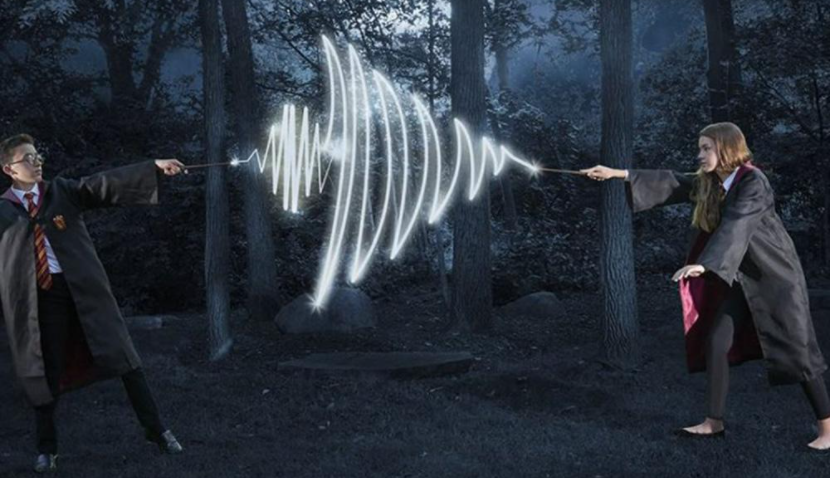 The ultra-bright tip of this wand allows you to light draw Patronus Charms and other magical creations in mid-air! Record your light drawings and share them on social media using the free app!
This Hermione Granger Light Painting Wand has been painstakingly recreated from the original movie prop, laser scanned and hand-painted in minute detail. The weight and balance is what you would expect from a high-quality movie prop replica, ideal for cosplay use as well as light painting Patronus Charms into the air!

MAKE YOUR OWN LIGHT-UP HOGWARTS MODEL $49.99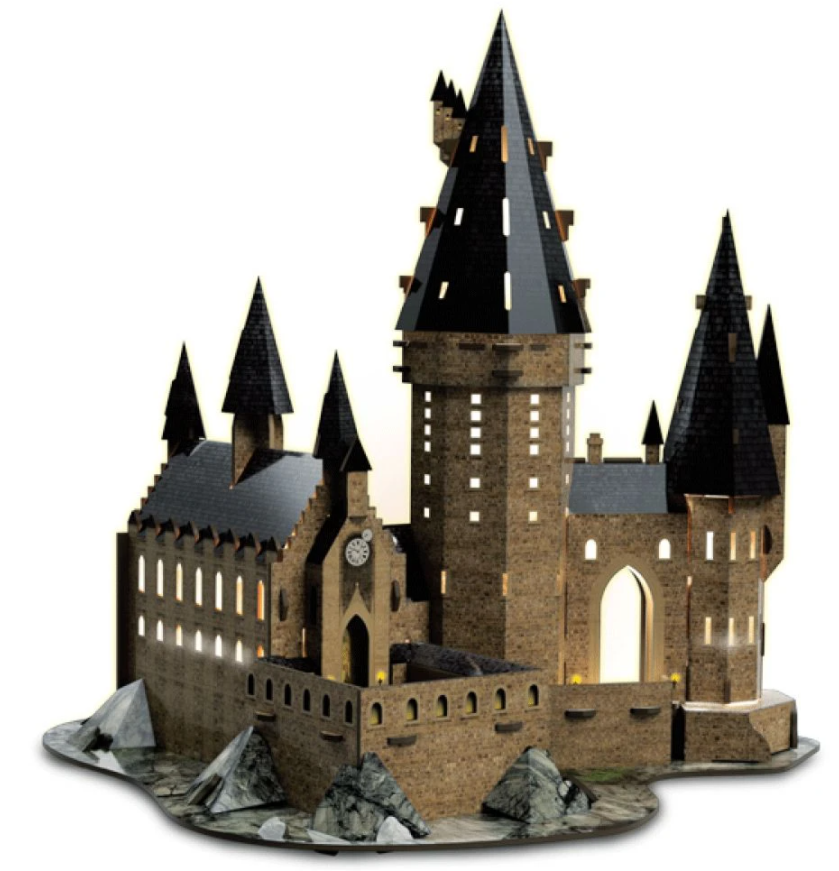 Build your own cardboard Hogwarts model from the 50 parts. When finished, it stands28cm tall to impress all your friends and family. But wait, it gets better! It comes with gentle, battery-powered lights to emit a subtle glow like the castle is abuzz with Harry and his friends.

OFFICIAL HARRY POTTER ALOHOMORA DOORMAT $29.99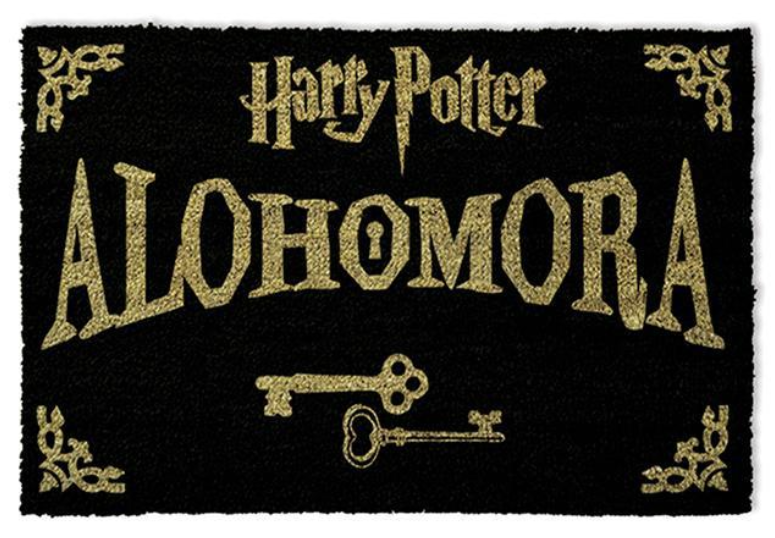 The Unlocking Charm is used by uttering the word "Alohomora!" so it's convenient that it would be printed on your Harry Potter doormat. Made from hard-wearing coconut brush and PVC, this doormat will guard the entrance to your abode with ever-present magicalness, and has your magical incantation printed right there just in case you forget how to open your locked door!

HARRY POTTER SKELE-GRO WATER BOTTLE $29.99
Now you can get some Skele-Gro for yourself. Except that it isn't an actual potion. This drink bottle is in the haunting shape of a bottle of Skele-Gro potion, just like the one used to regrow the bone in Harry's arm. But if it helps, drinking water is a great way to help all the nutrients in your body get to your bones and keep them nice and healthy. So it's still pretty magical! And you can always add fresh fruit, cordial or a little extra something to make it even more magic.

OFFICIAL HARRY POTTER INVISIBILITY CLOAK $124.99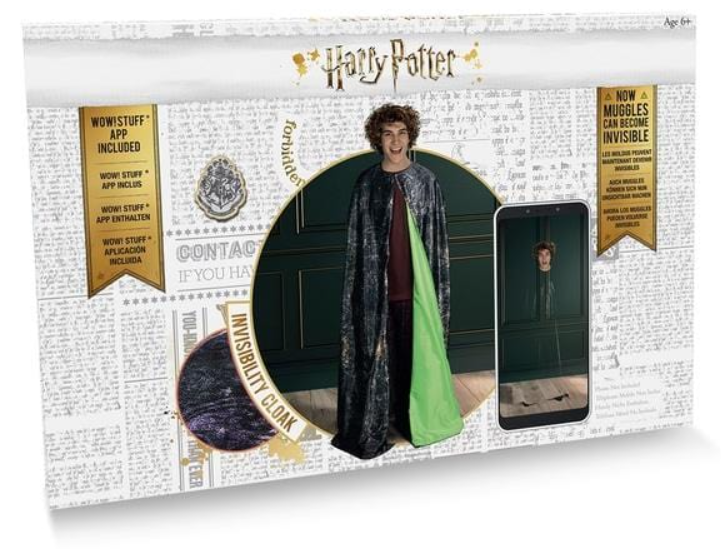 Bring the magic home with your very own invisibility cloak! On one side, there's the authentic velvety pattern you saw in the films. On the other side, impressive green screen technology brings the real magic. It's the same special effects used in the real film, so you'll feel like Harry himself might be jealous of your new gadget.
Use it with the free Wow! Stuff app to watch your body disappear! See your own head floating, create illusions with floating objects or recreate your favourite scenes. This awesome officially licensed cloak is the closest you'll get to owning the coolest of the three deathly hallows.

HARRY POTTER TRIVIAL PURSUIT $29.99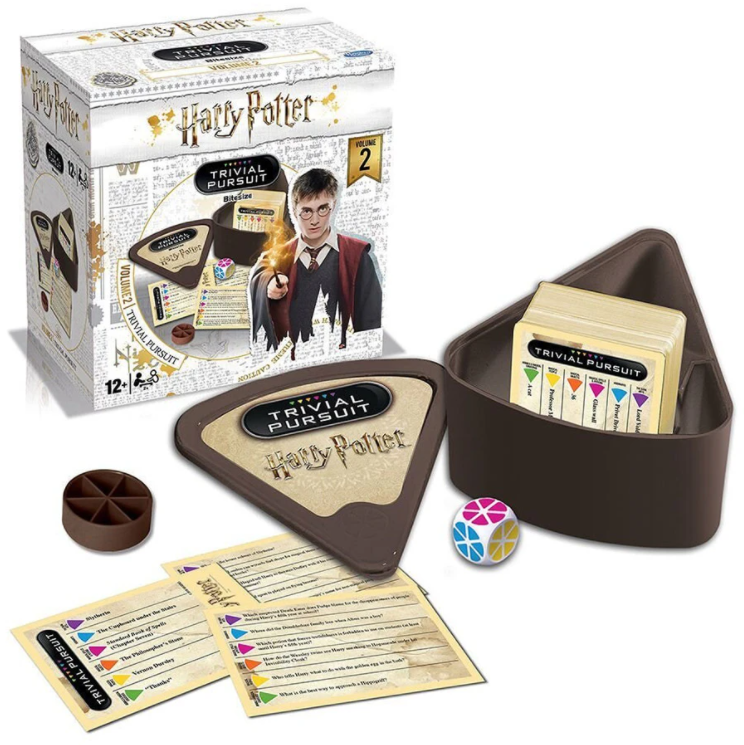 Put your wizarding world wisdom to the test with this Harry Potter Trivial Pursuit.
It's a magical take on your favourite childhood game, sure to put the whole family to the test. With 600 challenging questions on a variety of magical topics, this game is perfect for the Harry Potter mega-fan in your life. If you've already played the Original, why not try out the new questions in Volume 2! Both are equal in magic and difficulty, just fresh questions for the diehard fans.

HARRY POTTER TALKING SORTING HAT KEYRING $17.99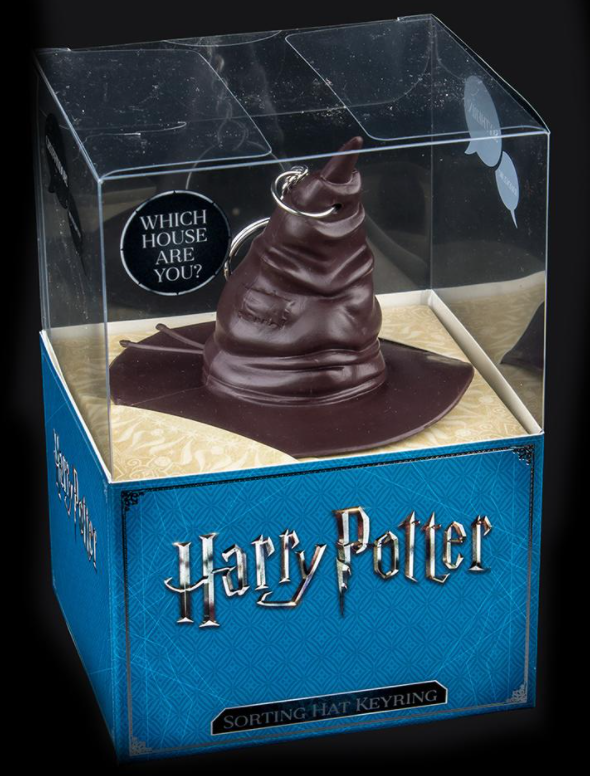 Let the Sorting Hat sort you into your Hogwarts House at the touch of a button. This electronic Sorting Hat Keyring will delight any fan of the Harry Potter book and movie franchise. It features an authentic design true to the sorting hat from the movies, but this one is made from rigid plastic in a miniature size. Press the button on the sorting hat and he'll think for a moment, and then declare which house you should be a part of!

HOGWARTS EXPRESS METAL MODEL KIT $79.99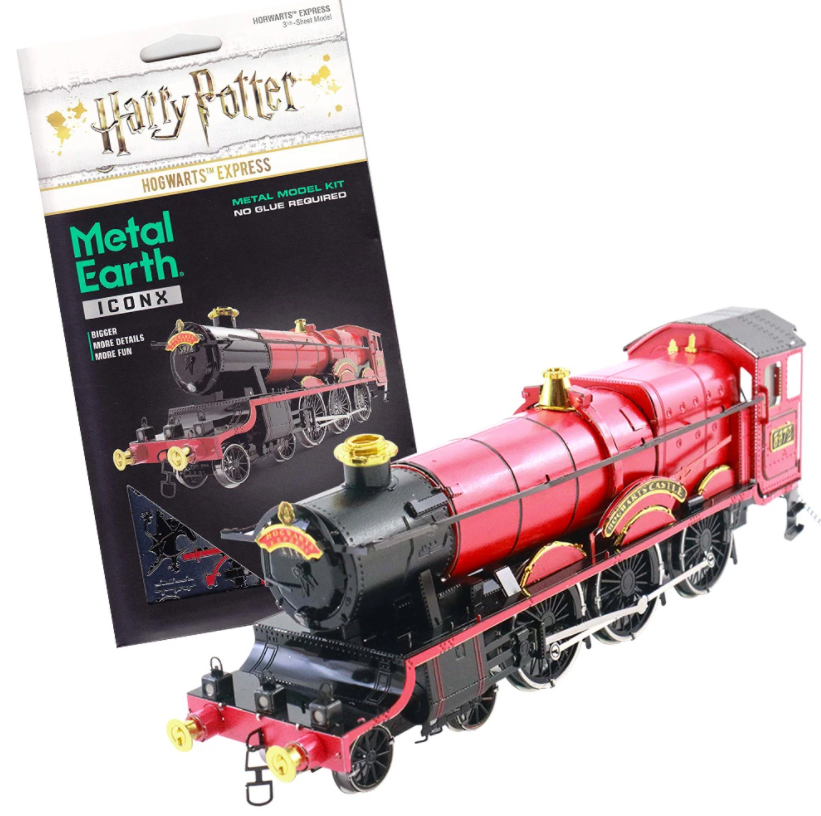 Choo Choo! The Hogwarts express is here and ready to transport you to a magical world of wizards, witches and our favourite Mr Harry Potter!
This Make Your Own Model kit is not for the faint of heart. With 3 and a bit sheets of little metal pieces for you to craft your own Hogwarts Express, this project will keep you busy for hours. We recommend using tweezers for an easier job, but you can get this all done with no adhesives.
This special edition model has the rich red, shiny gold and inky black tones you know and love. An awesome DIY gift for any Harry Potter fan!

HARRY POTTER COLLECTIBLE QUIDDITCH SET $49.99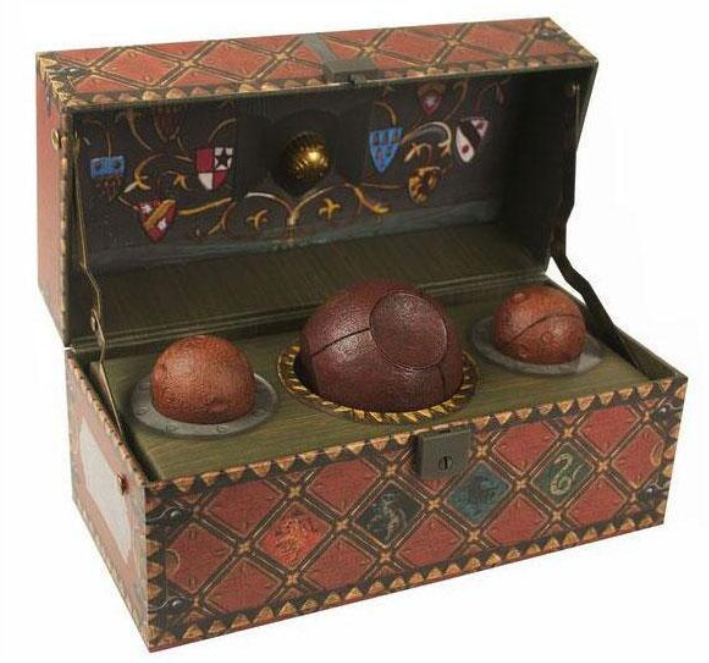 This chest is an astonishing, miniature replica of the one Oliver Wood opened in the Philosopher's Stone whilst teaching Harry about the sport, right down to the crests featured on the inside of the lid. In it you'll find two Bludgers, a Quaffle and the Golden Snitch, all sculptured after the balls used in the movies. Feel free to toss about and play with all of the balls, except for the Snitch which looks amazing but is non-removable. There is also a Quidditch poster as well as a lock and key included in the chest (you don't want anyone tampering with the balls before the big game do you?).

HOGWARTS HOUSES 1000PC JIGSAW PUZZLE $32.99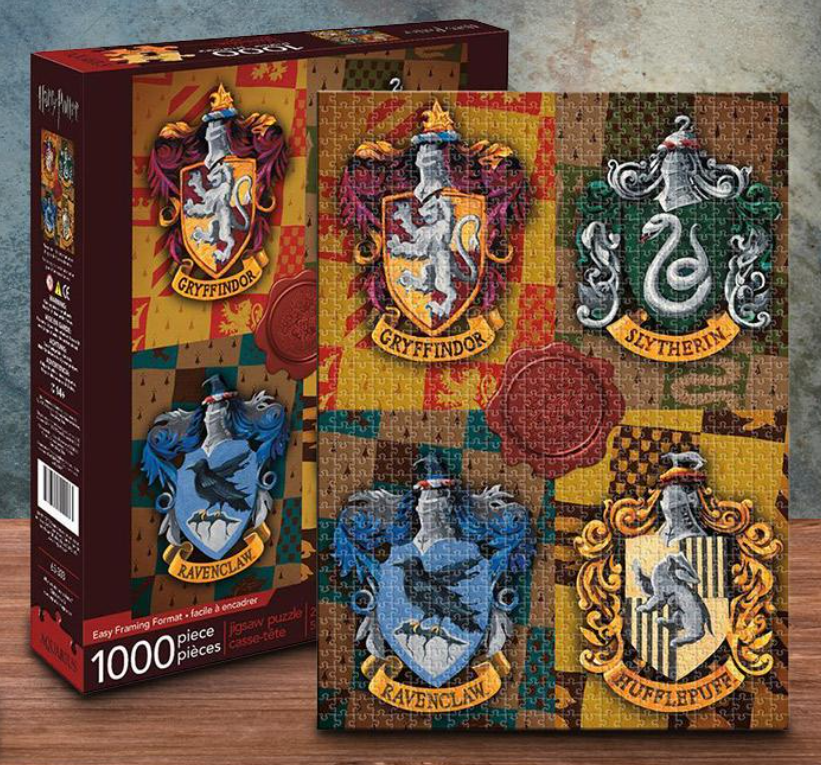 This beautifully designed Harry Potter Hogwarts Houses 1000 pieces Jigsaw Puzzle is not only a mentally stimulating way to spend a lazy afternoon; once completed, this puzzle will make a striking Harry Potter collectable display framed and mounted on your wall.

HARRY POTTER WAND PEN & BROOM PENCIL SET $9.99


You don't have to work at the Ministry of Magic or attend Hogwarts to make your desk feel a bit more mystical! Just add this sweet pen & pencil set. They look just like Harry's wand and Nimbus 2000!

HEDWIG BEANIE $32.99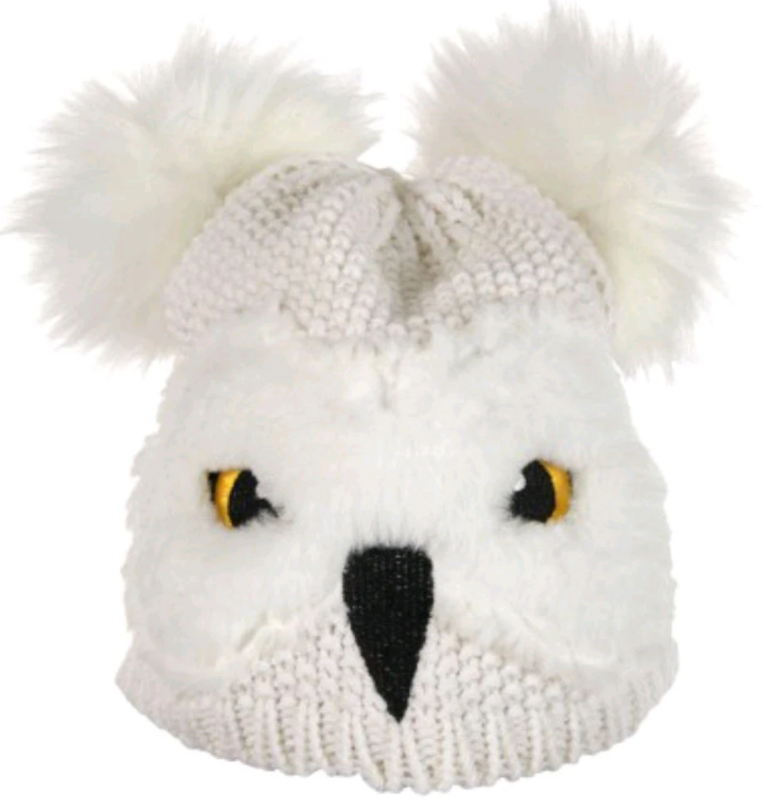 This beanie will make you as warm and fuzzy as a cuddle from Harry Potter's original owl companion. It's knitted from white acrylic yarn with faux fur details including fun pom poms on the top. There's an embroidered pointed black beak and signature amber eyes to finish it off. It's a cosy cap perfect for a wintry Wizarding World.

HARRY POTTER CHARACTER COLLAGE 1000 PCS JIGSAW PUZZLE $26.99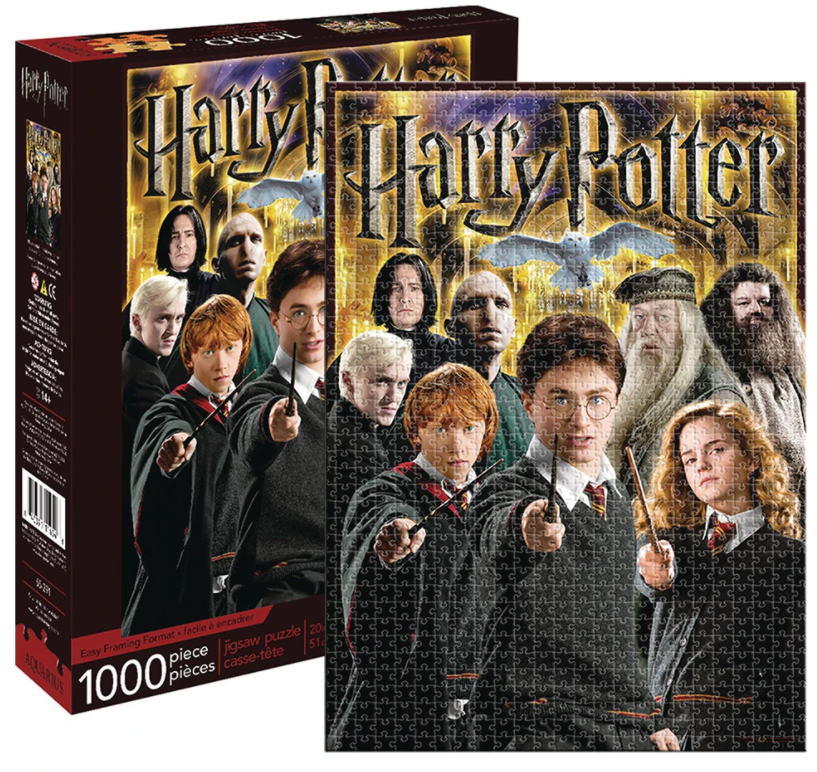 This beautifully designed Harry Potter 1000 piece jigsaw puzzle is not only a mentally stimulating way to spend a lazy afternoon; once completed, this puzzle will make a striking Harry Potter collectable display framed and mounted on your wall.
The design features some of the most iconic characters in the series, and the famous logo emblazoned across the top.

CERAMIC CAULDRON MUG & SPOON $24.99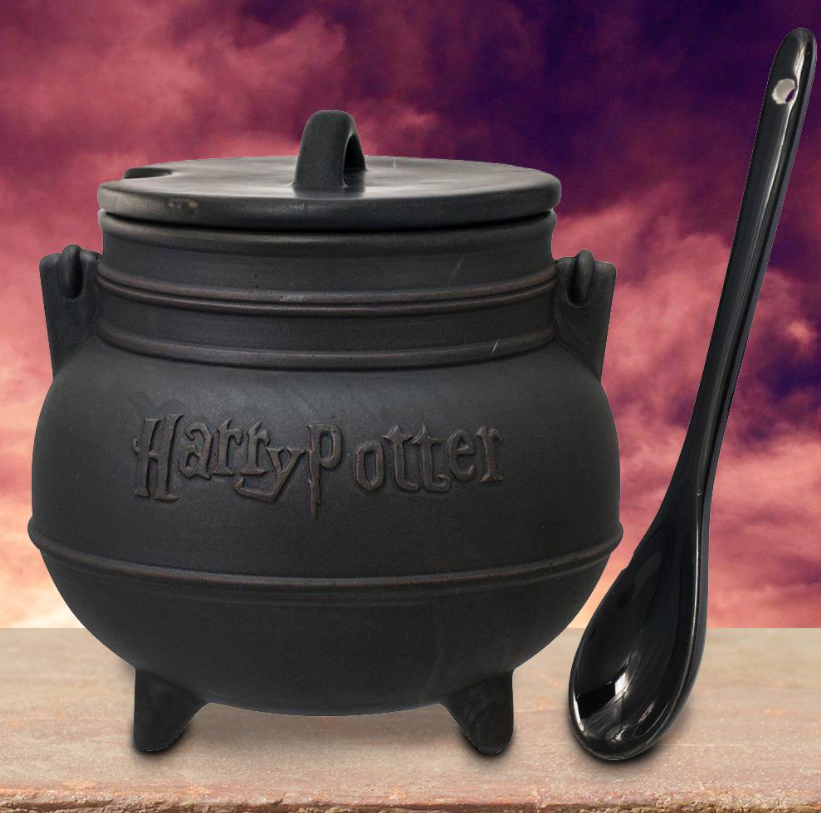 This magnificently moulded Harry Potter Ceramic Cauldron Mug and Spoon will make your tea, coffee, hot chocolate (or even soup!) look extra special.
Designed to look like a miniature cauldron, your mug features a moulded ceramic lid (with a groove so your spoon can poke out!), adorable cauldron feet, decorative 'handles', and a ceramic spoon to fit right into that spoon groove!

Disclosure: This article contains affiliate links. This means that if you make a purchase, we may receive a small commission at no extra cost to you. This helps to pay the running costs for our website and the wages of our work-from-home writers, who are parents, just like you.