Wedding Guest Asked To Pay For Second Piece Of Wedding Cake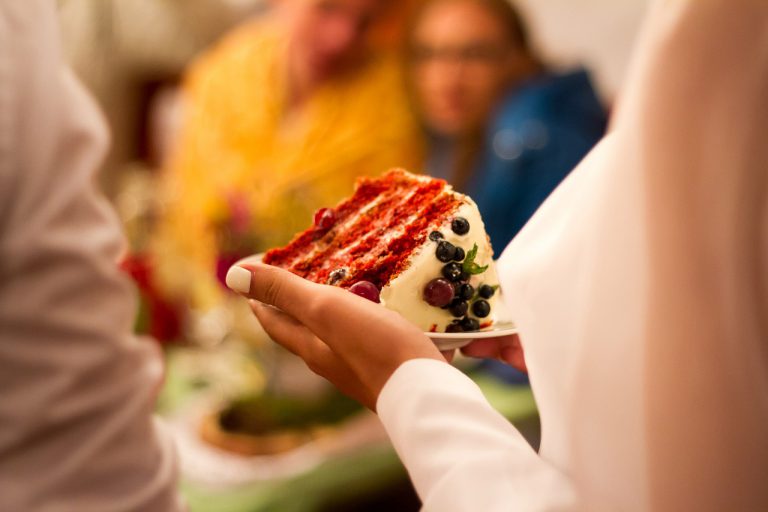 Wedding Guest Asked To Pay For Second Piece Of Wedding Cake
A couple recently asked their guests to contribute an X amount of money towards their wedding cake and even checked CCTV footage of the reception to make sure they only ate the one piece they had paid for. One guest made the mistake of going back for seconds and she was quickly reprimanded for it!
The shocked wedding guest shared a screenshot of a message she received from the couple that read: "Hey, so we were just looking at the CCTV and saw that you had two pieces of wedding cake."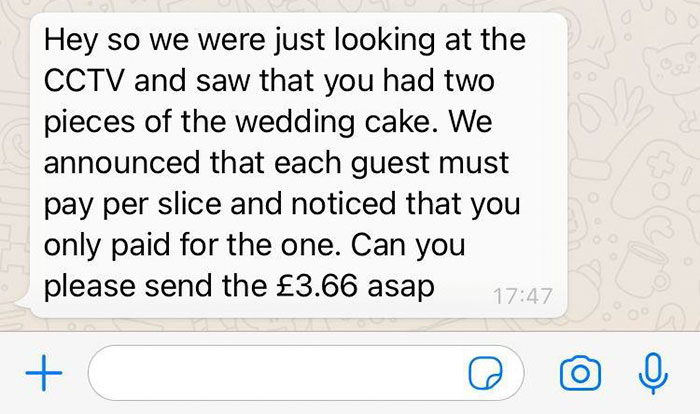 You see, the couple had asked each guest to contribute towards the cake and pay $6.80 per slice! This did not go down well at all on the r/weddingshaming subreddit where the story was posted.
Commenters on Reddit were quick to call out the cheapskate couple saying the wedding guest had every right to be furious- and that in no way should she pay for the extra slice!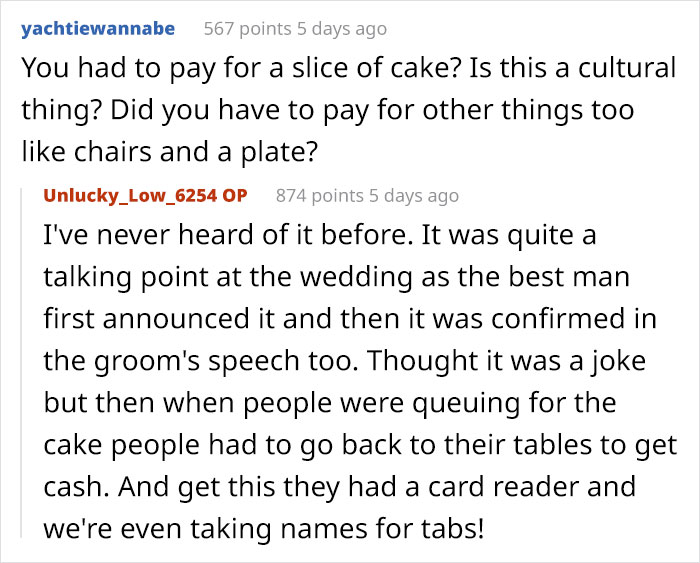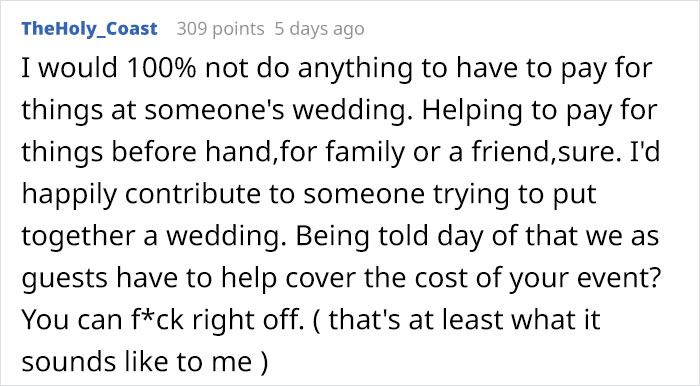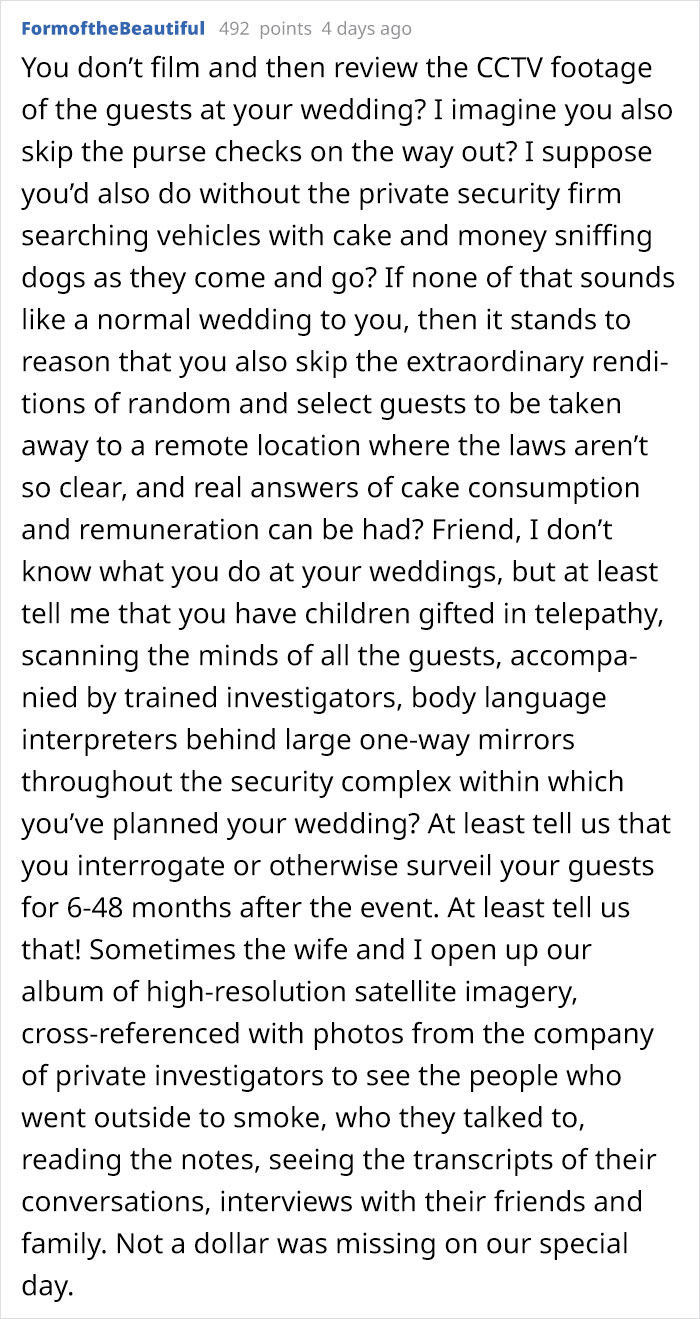 Images: REDDIT & Pixabay