3 Amazing Kid-Friendly Destinations for Your Family Cruise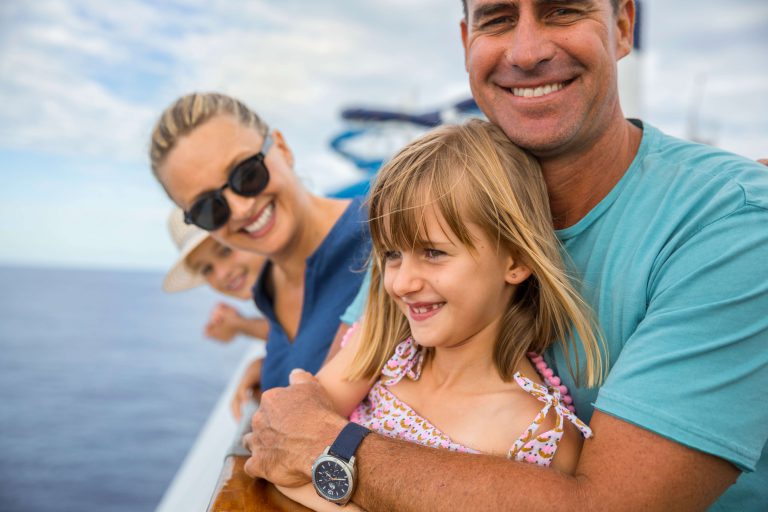 3 Amazing Kid-Friendly Destinations for Your Family Cruise
Written by P&O Cruises Australia
As a parent, you know it's not always easy to plan a trip that makes the whole family happy. There's often a lot of admin involved, both before and during the trip, meaning mums don't get to relax as much as they'd like. That's where P&O Cruises comes in to help. A cruise offers endless entertainment for the kids while giving parents the chance to enjoy some quiet time, making them the perfect option for the school holidays.
Kid-friendly cruises that the whole family will love
P&O Cruises have over 60 onboard activities to choose from every day, which means every member of the family is sure to find an activity that they'll love. Between playing sports, hanging out by the pool, or making the most of onboard entertainment options, everyone can have their holiday their way.
If you want to plan a fun activity with the family, the P&O Edge Adventure Park is sure to please. Edge has a range of activities to choose from, including rock climbing walls and zip lining across the top deck of the ship. You're bound to get an adrenaline rush, and more than a few stories to share during dinner that night!
Of course, if you'd prefer to enjoy some me-time at the spa, sauna, or lounge by the child-free Oasis, you're free to drop your kids off at Kids Club, where your kids will make new friends and take part in fun activities.
There are 4 age-specific Kids Clubs with the best cruise activities for kids: Turtle Cove (2–5 years),  Shark Shack (6-9 years), HQ (10-13 years), and HQ+ (14–17 years). Each Kid Club is fully supervised by qualified staff, with age-appropriate activities and games, which means little ones can spend time with kids their own age, and be able to participate in the fun activities on offer.
The best bit? The cost of the P&O Cruises Kids Club is included in your fare! And if you need someone to look after the kids in the evening (for a romantic dinner, for example), P&O Cruises also offers late-night babysitting (charges apply).
3 of the best cruises for kids
These bestselling, kid-friendly cruises visit destinations that are always a hit with children, and offer onboard kid-friendly activities as well as cultural experiences your family won't forget.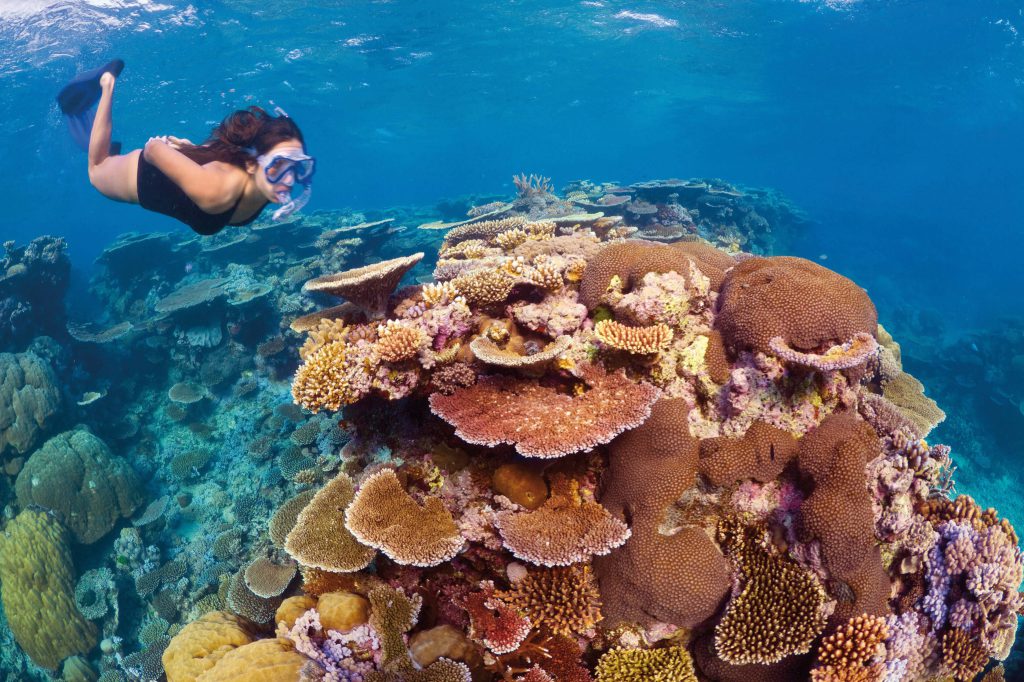 Tick one of the natural wonders of the world off your bucket list with this Barrier Reef cruise. Departing from Brisbane or Sydney, the cruise calls at Airlie Beach, where you can swim in crystal-clear waters. In Cairns, you can choose to hop on a jet boat to the Great Barrier Reef or enjoy a birds-eye view of the rainforest with the Skyrail. You can also explore Port Douglas at this time, a truly picturesque destination.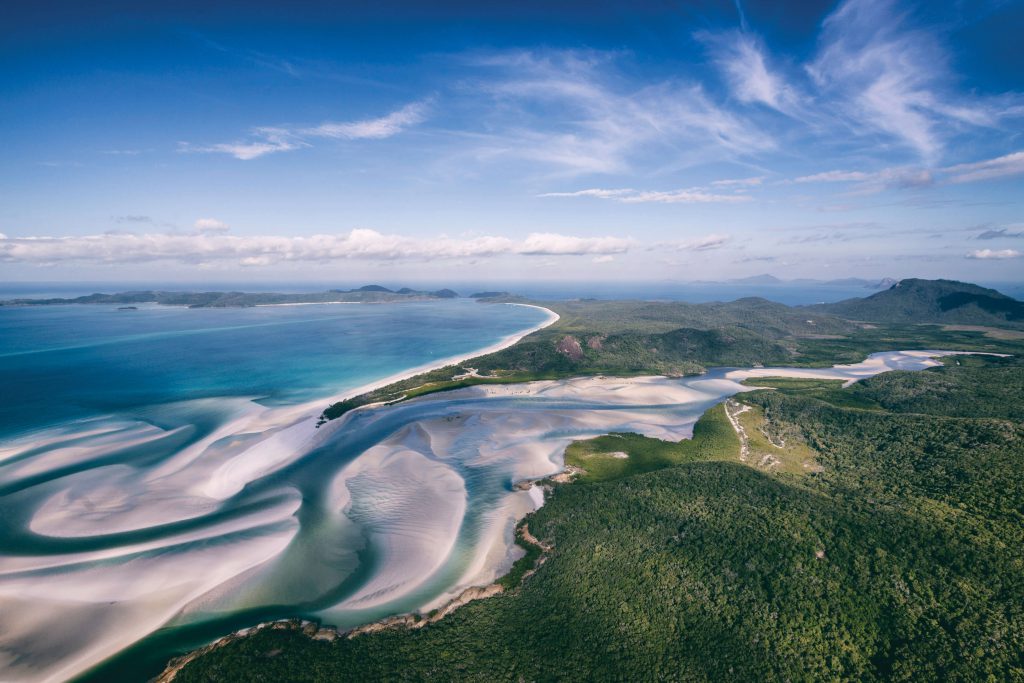 P&O Cruises Whitsundays Cruise
If you want to cruise for a long weekend, you can't go past this Short Break cruise. It departs from Brisbane and sails up the East Coast for a day before taking you to the white-sand shores of Airlie Beach. You'll have plenty of time to enjoy the turquoise waters, whether it's swimming, snorkelling or scuba diving. As always, you also have the option to simply bliss out and treat yourself to a beach day.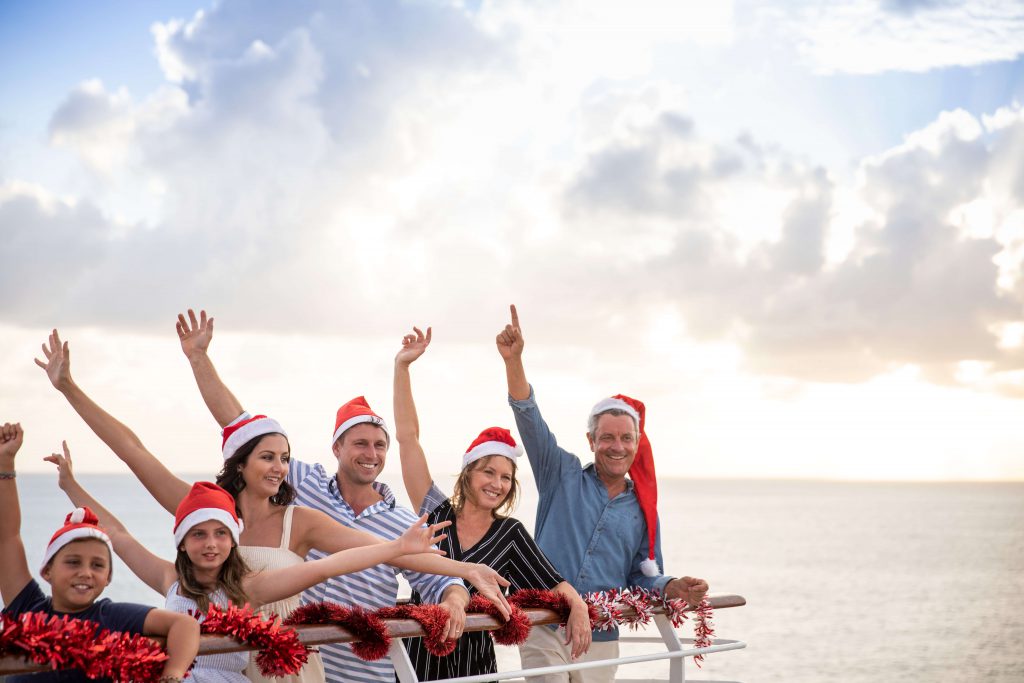 Ready to head out into international waters for Christmas 2022? One of the best kid-friendly overseas holidays, this cruise lets you explore two amazing islands in the Pacific. Plus, it takes place over Christmas, which means you don't have to worry about cooking Christmas dinner for the whole family!
The cruise departs from sunny Sydney and makes its way to Noumea. The capital of New Caledonia, Noumea combines the sophisticated charm of a provincial French town with the tropical climate of the Pacific Islands. Among the many activities on offer, you can take a guided tour of the peninsula, check out the marine reserve or hike through the lush rainforest.
Next up is Vanuatu, where the ship calls at three magical island destinations. Mystery Island is uninhabited, relaxed and known for its palm trees, Vila is the adventure capital of the South Pacific and Santo abounds in natural wonders, world-class diving wrecks and amazing cultural experiences.
Plan your school holiday cruise now
Give yourself a break from brainstorming school holiday activities and lock in a well-deserved holiday cruise for the whole family! Head over to P&O Cruises' website to learn more about their school holiday cruise deals, their tips for cruising with kids, and their other cruise deals!