Colour Me Happy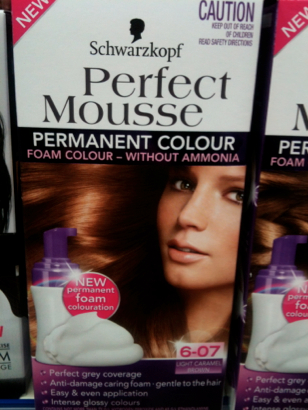 I blame George Clooney for the salt and pepper hair phenomenon. A sprinkling of white hair on a man looks endearing, sexy almost. It shows they're mature, they've lived life, that they throw their heads back and laugh at old age.
Women on the other hand are not so lucky. When we have a few grey hairs people are not admiring us – they are wondering why we haven't managed to get to the hair salon yet. Don't get me wrong, there are some women who have embraced the grey and look amazing – think Yumi Stunes, Helen Kostakidis.
Both women in the public eye that have embraced the beauty of white. And good on them I say. I however have yet to see the silver lining in going grey. Which is why I have been dying mine since I found my first grey hair about 10 years ago.
There is nothing like the quality of a salon hair colour but I personally cannot afford $140 every 3 weeks. (I prefer to spend my money on ridiculously priced soy lattes). So I have made myself an expert in home colouring. Until recently the only option we had was the good old dye in a bottle that smelt really bad and stained our clothes and bathroom walls.
Thankfully now there is colour mousse and so the chore of dying your hair or touching up regrowth has become instantly simpler.
Three of my favourite hair mousses at the moment are made by Schwarzkopf, Loreal and John Frieda.
The first two are quite similar in that they are easy to apply- you just massage the mousse into your hair like you would with shampoo.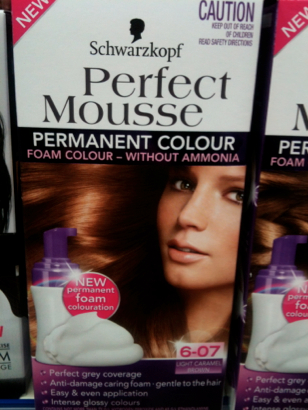 I have quite dark brown hair, which I am trying to lighten up so I choose a number 5 colour usually- natural brown. Never go more than 2 shades lighter than your natural hair colour. I only apply the mousse to my roots as applying it all over the hair will just darken it further.
If you have quite a few greys (like me) that you are trying to cover I suggest you apply extra mousse with a hair colour brush. What you may find however is that instead of the greys becoming the same colour as the rest of your hair they almost look like highlights. In my case they come out looking a bit on the chestnut side. Which I don't mind.
You can find both of these products at any supermarket and are quite reasonably priced between $12 – $15. I always try and buy them when they're on sale.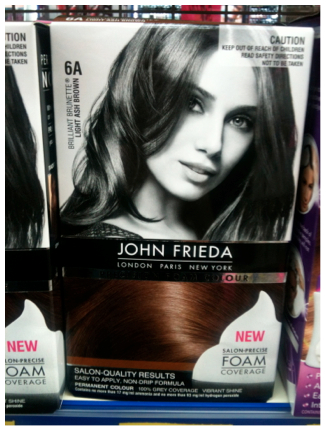 The third mousse by John Frieda is a newbie and my absolute favourite. In fact I loved it so much that I went straight out and bought his shampoos as well.
Firstly and most importantly the gloves that come with it are black, thin and sexy. A very important detail as some other brands give you those horrible ones that don't even fit. So with John Frieda you instantly feel like you're having a salon experience. The mousse works in the same way the others do, however I found this one to have absolutely no smell. It was extremely easy to apply to the hair- again I just did my roots. The beauty of this product however is the result.
Once you have rinsed your hair and applied the John Frieda conditioner that is supplied you will instantly feel a difference. Your hair feels silky smooth- just like it would at a salon. The colour wasn't that flat look you sometimes get with home treatments. It looks radiant and fresh and with none of that straw like feeling.
I found my greys were nearly covered – but I put that down to bad and impatient application from moi.
I am so happy with this brand that I don't think I'll be needing the services of my hairdresser anymore. Ever.
Sometimes money is an indication of how good a product is. In this case it is the most expensive of the 3. It retails for around $20. Having said that though if you just try it once you will see it's money well spent. It's that good and it will happen over night.*
*This is not a sponsored review, however I am very open to receiving as many free John Frieda products as possible.