L'Oreal Nude Magique BB Cream Review and Giveaway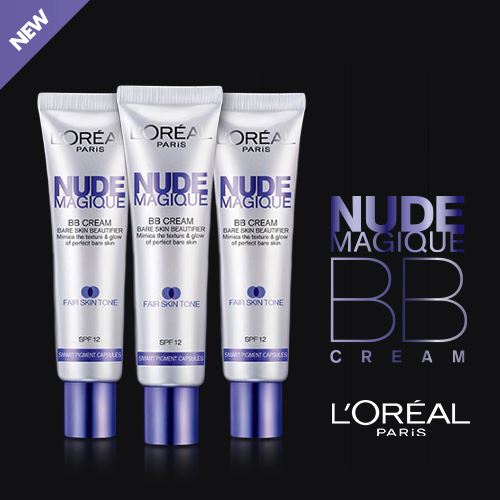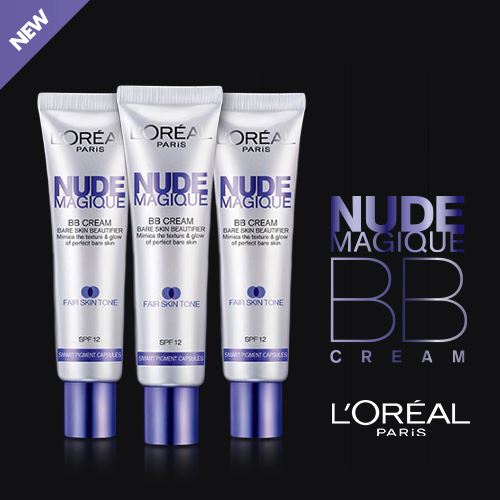 There are many things that have changed for me since starting a family, and the amount of time I devote to myself has diminished significantly. (I know you are nodding in agreement!)
Although I may not spend an hour in the mirror styling my hair and putting my face on in the morning before I walk out of the front door (the way I did before children), I still like to take pride in my appearance…give or take the odd trackie dack day. So anything that saves me time, is reasonably priced and helps me hide the fact that I was woken in the night 3 times by my offspring is already ticking all the right boxes for me.
My newest beauty weapon in the war on my tired and uneven skin is the L'Oreal Nude Magique BB cream. BB creams (or beauty/blemish balm) like me, are all about convenience. Why do one job when you can multi-task, right?
Properties of L'Oreal Nude Magique BB cream
• Provides ultra-light coverage (perfect for the summer months ahead)
• Evens skin tone (for a more natural flawless look)
• Has SPF12 and anti-oxidants (to help fight the signs of ageing)
• Moisturises (providing 24 hour hydration)
So, at this point you are probably wondering what makes this BB cream different from any others on the market. Good question. I have been saving the best bit for last.
The thing that I LOVE about the L'Oreal Nude Magique BB cream (other than the things I have already mentioned) is ..well…the bit that makes it magic! (I know…it sounds so much sexier in a French accent, doesn't it?)
It contains micro-pigment capsules, which on making contact with your skin, transforms and self-adjusts to your skin tone to produce a flawless nude look.
The cream starts as a kind of watery white consistency with a very fine grain like texture. As you rub it into your skin it transforms to suit your skin tone and gives a gorgeous, soft matte finish. So you get the benefits of a skin care product combined with the skin perfecting properties of make-up.
I know! Awesome, right? And it REALLY works! But you kind of need to see it to believe it…
L'Oréal Paris Nude Magique comes in fair skin tone and medium skin tone, and is available at selected pharmacies, department and variety stores, and supermarkets for RRP $26.95.
L'Oreal are giving Mums Lounge readers the opportunity to find out how awesome it is for themselves.
We have 10 to giveaway.
To enter simply follow the instructions on the rafflecopter widget below.
Good luck!
Disclosure: This is a sponsored post. However, as always all thoughts and opinions expressed are my own.