How Much Milk Your Baby Needs After They Start Solids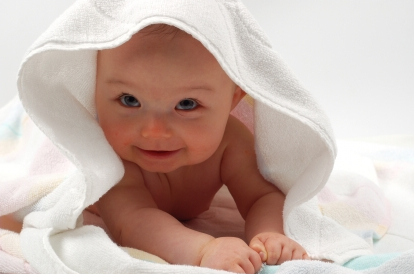 How Much Milk Does Your Baby Need After They Start Solids?
Once your baby is well underway with solids it is likely you will see a reduction in their milk intake. As their regular milk (breast or formula) is their number one source of nutrition up to the age of 12 months, it is important to ensure they are still getting enough and not just filling up on the delicious meals you are cooking for them.
Babies 6-12 months of age need 500-600mls of their regular milk every day. Good eaters will happily consume somewhere between half to one cup of food at each meal sitting.
If you think your baby is eating more solids and not getting enough milk (ie. your boobs are way fuller than they used to be, suckling time is reduced or the bottle is not being emptied) then use this excess milk in the meals you are serving:
For breastfed babies – express in the morning when you are likely to have excess milk and freeze it in ice cube trays. Add a cube or two to each meal.
For babies on formula – add a teaspoon of formula powder to each meal and mix with some cooled boiled water to blend.
Alternatively, use lots of milk, cheese and cream in your cooking. Cheese sauce in casseroles and cream in soups are great options. And make sure you also serve solids after a milk drink to ensure they are at their hungriest when the milk is being offered.
Emily Dupuche is a Melbourne mum of three and a self-professed foodie. She loves cooking for her family and has shared her commonsense approach to the introduction of solids in her recipe book, Food Babies Love. Follow her musings on her blog at www.foodbabieslove.com.au