How Fit is Your Skin?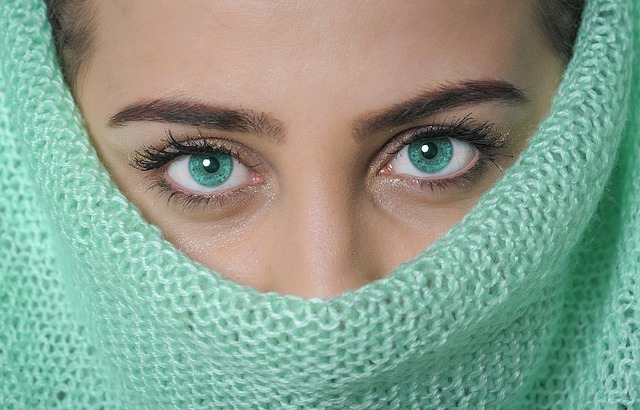 How Fit is Your Skin?
Sponsored post
Your skin is the largest organ in your body, and it performs the tough job of protecting you from infection, retaining water content and regulating your body temperature. But do you take care of it as well as you should?
The beauty industry in Australia generates more than $3.8 billion per year, which attests to the fact that we all want beautiful skin. Beauty companies spend millions of dollars promoting their latest skin care products to us, and with so many to choose from, it's difficult to know which product is right for you. How many times have you bought a product only to use it once or twice and found that it makes you break out, or leaves your skin feeling greasy or even dry? I'd wager most of us have unused skin care products gathering dust in our bathroom drawers.
Despite what the beauty companies may lead us to believe, the truth is, there is no one-size-fits-all wonder cream out there that will fix all your problems or work for everyone. The first step to achieving the healthy glowing skin you want, is to discuss your individual concerns and needs and undergo a skin analysis with a trained professional. Your skin is made up of different layers (epidermis, dermis and hypodermis) so treatments need to be targeted to the relevant layer to really address the concern. For example, uneven skin tone can be treated at the surface (epidermal layer), whereas anti-ageing treatments need to get deeper into the dermis of the skin to address collagen and elastin to get any effective results.
SILK Laser Clinics offer a range of treatments and specialised products that address individual concerns.  Getting your skin into great shape requires a customised treatment plan that considers your history, e.g. Establishing how much time did you spent in the sun as a child. Your genetic predisposition, ethnicity, diet etc. Treatments are often combined and prescribed as a program to maximise their impact and achieve the desired results.
Early in 2017 SILK Laser Clinics will be offering a FREE Skin Analysis with every skin treatment using  the insight provided by the Observ 520 imaging device. This fantastic tool will allow you to see your own skin beneath the surface. The very clever camera captures images of your skin deep within the layers allowing you to see pigmentation, lines, vascular conditions and skin health. It's a very valuable tool in diagnosing skin concerns, thus enabling targeted treatment plans.
Skin Treatments may include:
Dermapen with Mesotherapy
SILK Laser Clinics recommend this microneedling treatment for clients of all skin types wanting to treat acne scarring, wrinkles, pigmentation, stretchmarks and those seeking facial rejuvenation where stimulating collagen and elastin will benefit the skin's texture and appearance.
Dermapen's advanced microneedling technology in the hands of SILK Laser Clinic's fully trained and experienced technicians can assist you on your path to beautiful skin. Find out more here
Advanced Dermal Peels
Dermal Peels are a professional strength blend of active vitamins, peptides and antioxidants with carefully chosen AHA, BHA, and enzymes to treat pigmentation, congestion, ageing, and acne. The advanced delivery system ensures skin is rebuilt, strengthened and repaired for a fresher, brighter and clearer complexion.
Medical Microdermabrasion
Sun-damage. Blocked pores and fine lines can be targeted by Medical Microdermabrasion.
This advanced skin treatment removes impurities and resurfaces your skin, leaving it entirely clean and refreshed. Dead skin cells are vacuumed away, revealing a soft, smooth surface, perfectly preparing it for additional treatments and allowing active skincare to penetrate deeper, for maximum benefit.Results are immediate. Skin looks and feels smooth, soft, radiant, refreshed and hydrated.
Laser Pigmentation Removal
There are many forms and types of pigmentation, with the most common being age spots, liver spots, freckles, and sun spots. With new laser technology, the majority of these pigmented lesions can now be safely removed after only a few short treatments. By using the lasers specific wavelength energy, the pigmented lesion can be specifically targeted without damaging surrounding tissue.
By completing a full course of laser pigmentation, along with medical microdermabrasion and an appropriate skincare regime, you will be going a long way to having a fresher, more youthful, blemish free skin.
Laser Skin Rejuvenation
Uneven skin tone,  congestion and open pores  can be treated with Laser Skin Rejuvenation This advanced treatment will firm and improve your skin's natural contours and give you a radiance that comes with healthy skin?
SILK Laser Clinics Laser  Skin Rejuvenation using the PicoSure Focus Lens gives controlled levels of high and low energy to the skin in ultra-short bursts treating a variety of skin concerns in one treatment with virtually no down time and noticble results after one treatment.
Getting your skin into a fit healthy shape, is no different from getting the rest of your body fit. You don't workout once and reap the benefits for ever more (mores the pity). In order to stay fit, you have to firstly achieve your goal, and secondly maintain it!
Book in a FREE consultation at any of the 9 SILK Laser Clinics to learn more about your skin and what you can improve its health and appearance.