8 New Ways to Save Money This Christmas Time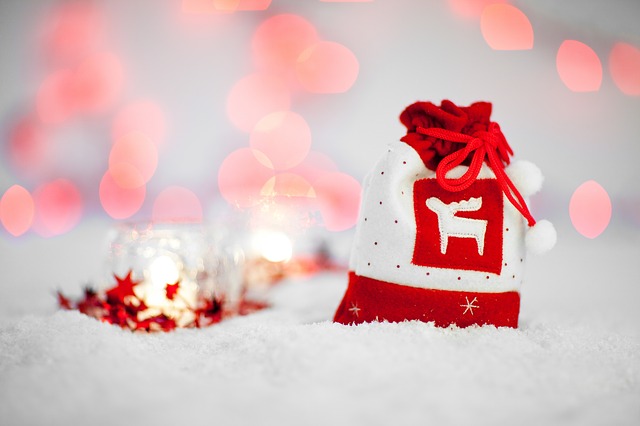 8 New Ways to Save Money This Christmas Time
While the Christmas lead-up may already be burning a hole in your pocket, it doesn't always have to be expensive.
Written by Fleur Michell
For many people, December is usually pretty bonkers as far as spending goes. According to ASIC Aussies will be spending around spend $1079 over the Christmas period including a hefty $439 on gifts.
Undoubtedly, the most effective way to get through the festive period financially unscathed is to draw up a budget in advance and stick to it. "This really is the best course of action because often people buy extra gifts and excess food they don't need and lose track of how much they've spent," says senior manager Victor Sun from debt solutions provide Fox Symes. "If you've already got credit card debt you don't want to go into the new year broke or with a financial hangover!"
So aside from budgeting, what else can you do to save your yuletide dollars apart from baking your own brownie gifts and reusing last year's gift paper? Plenty it turns out.
Here are some tips you may not have heard of:
1. Stay on track with Santa's Bag app
Now this is cute and clever. Santa's Bag is an app which lets you set budgets, plan gifts, create wish lists and shopping lists. It makes sure you don't forget anything or anyone and tracks your spending progress during the holiday season. What's more it's free!
2. Reuse potato chip bags as gift bags
Yes you read correctly. Somewhere, somebody came up with the idea of turning a potato chip bag inside out and discovered they make pretty, shiny silver gift bags. Just turn the bag inside out, wipe with washing up liquid, rinse and leave to dry. Pop a gift inside and tie with ribbon. Of course if someone looks at the new inside lining with raised eyebrows, at least it'll be a good talking point!
3. Scope out bargain sites and use OurPay services
Certain websites such as Ozsale, Buy Invite, Deals Direct, oo.com.au and Top Buy which all feature goods heavily discounted up to 80 per cent off. Items range from clothing and homewares from leading designers, toys, technological products, sporting equipment and more. These sites also feature an OurPay system which allows you to split payments into four equal parts using debit or credit cards over eight weeks' interest-free.
4. Buy cheap but nice wine
Did you know the Aldi Wine section now stock some of the best wines in the country for ridiculously cheap prices? A bottle of The Pond Cabernet Sauvignon has won nine awards and sells for just $6.99. And for fruit punch, why not grab a bottle of Grand Rayon Sparkling Cuvee which retails for just $3.99. But perhaps do a taste test before the big day!

5. Put on a no left-overs Christmas lunch
Hands up who always ends Christmas day staring at dried out roast turkey, solidified roast vegies and at least three bowls of wilted half-eaten salad? If you're putting on the spread this year then pledge to have NO leftovers by the next day. Here is a sample menu for six people:
Entrée: Cold seafood salad. Each person should receive about three to four prawns or smoked salmon pieces. Include avocado and other greens finished off with a nice dressing.
Main: Roast with vegetables. As a guide a 3kg turkey ($6.99 per kilogram from Aldi) will comfortably feed six people. Include a scoop of stuffing per person and three to four types of roast vegetables. For each guest allocate one potato, and two pieces each of pumpkin, sweet potato and carrot.
Dessert: Pavlova or plum pudding with custard and cream – not both. One serve each.
If you were dining at a restaurant, you'd get no more than these portions. People could bring an extra salad or dessert, however as the host you should not be expected to fork out any more.
6. Stick to your budget when shopping online
Some websites such as homewares site Zanui have price setting options where you can see all their items that retail for $50 or less which is great if you have a fixed Christmas budget. Many of Zanui's items such as decorative bowls or vases from leading brands such as Maxwell and Williams sell for just $5. Shipping costs are usually either inexpensive or free.
7. Visit charity shops for kids' stocking stuffers
Buying a bunch of brand new bits and pieces for Christmas stockings can really add up. Instead, visit a charity shop and get heaps of stuff for just a few dollars. Places like Vinnies always have buckets of toy cars, dolls, figurines etc. As long as they're in okay condition, kids won't care if they're not in a packet.
8. Spend no more than around $10 for each adult gifts
Let's face it, many people already have everything they need, right? So instead of cluttering up their lives more with expensive kitsch, challenge yourself to spend no more than about $10 per person.
Chocolate box or biscuit tin – cheap and always cheerful.
Notepad – everyone needs these, and a pretty one will brighten up anyone's day.
Soap or handwash – you can get fancy varieties from chemists.
Socks – a favourite for men, but rarely bestowed upon women.
Picture frame – buy an inexpensive frame and pop in your child's drawing for a relative. Or print out a photo on ordinary paper at home and frame it – it doesn't look much different from photo card.
Spend wisely and merry Christmas!