Create a Spectacularly Spooky Atmosphere This Halloween With These Spellbinding Scents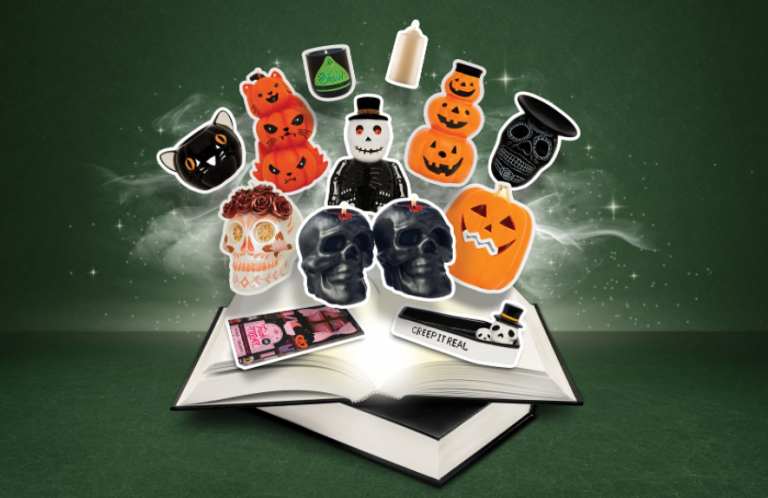 Create a Spectacularly Spooky Atmosphere This Halloween With These Spellbinding Scents
Knowing that my kids probably won't be able to dress up and go trick or treating this year, I wanted to make a fun Halloween party for my family at home after many long weeks in lockdown.
So, I began scouring the internet for the perfect spooky supplies to help set just the right atmosphere. After all, the best Halloween parties aren't known for bright lights and the scent of fresh linen sheets! It's all about ghosts, and flickering lights and pumpkins!
To set the scene, Dusk has a delightful Halloween collection that will make my little party perfectly spectacular, and with free delivery on orders over $75, I just couldn't resist purchasing these lovely products.
Scented Tealight Candles (10 Pack) $14.99
Dusk has introduced three delightful Halloween scents to their range of products, available as tealights, Moodmist fragrance oil, wax melts, and scented candles.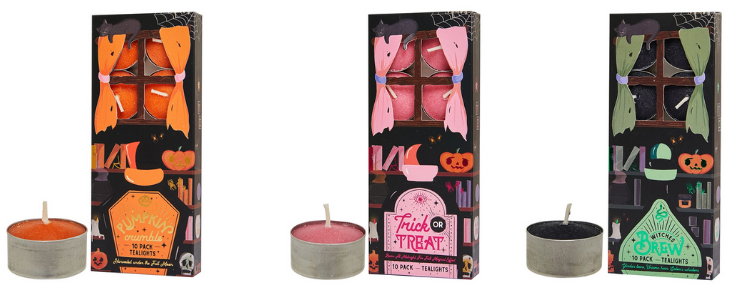 Pumpkin Crumble is an enchanting blend of rich pumpkin and pistachio, served up on All Hallows Eve with handfuls of spice and generous dollops of whipped vanilla cream.

Trick or Treat is wickedly delectable and sugar-filled with blueberries and rich red fruits, a drizzle of warm woody notes and a sprinkling of heady florals.

Witches Brew is the perfect potion of zesty orange, candied apple and cinnamon, completed with a dash of spice.

These are definitely going in my shopping cart! Now to find something to burn them in…
Tealight Candle Holders $29.99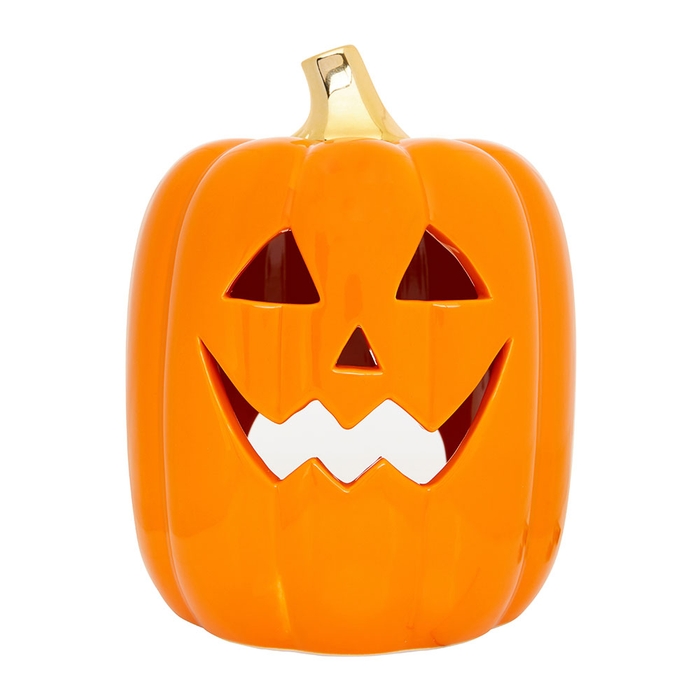 Pedro the Pumpkin is a fun and festive orange glazed ceramic tealight holder, and is perfect for my pumpkin tealight candles!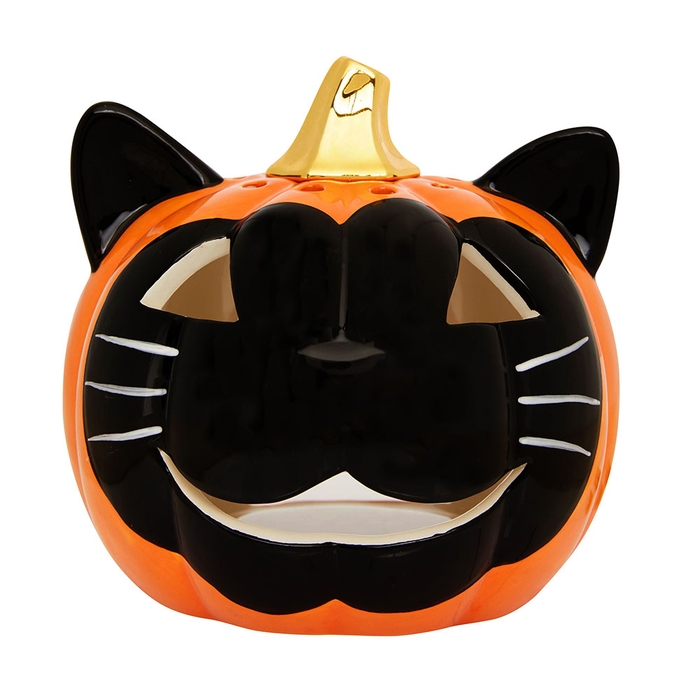 Although Coco the Cat is rather delightful, too. What an adorable twist on the classic jack-o-lantern!

But then there's Diego the White Pumpkin! Oh, how hard it is to choose!!

Now for some seriously spooky novelty candles to really set the scene!
Red & Black Bleeding Pillar Candle $19.99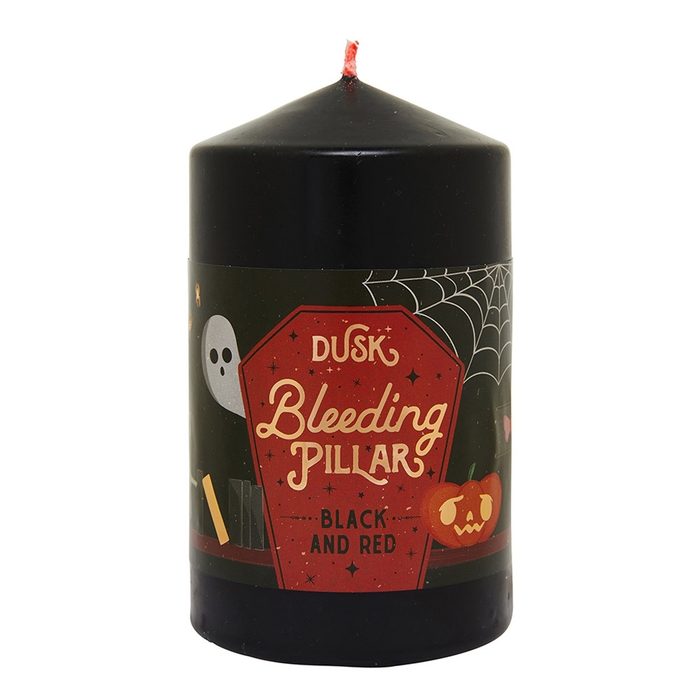 What once was whole melts to reveal, a blood red bleeding pillar to make you squeal!
This spooky black and red pillar candle burns for up to 30 hours, creating an eerie atmosphere in your home.

Witchy Essentials Novelty Candles (2 Pack) $19.99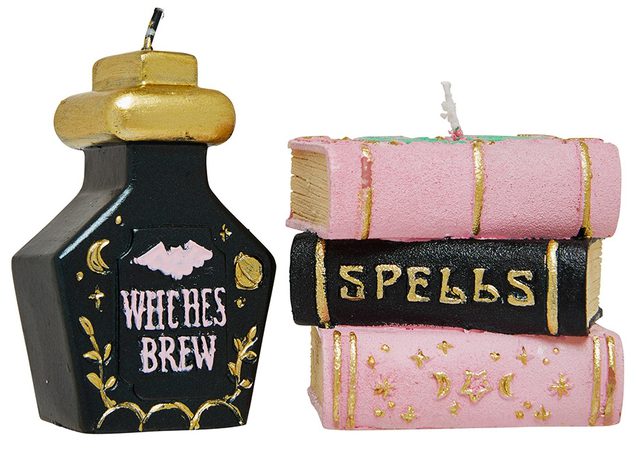 Practice your winning wizardry with this disarming duo of witchy essentials for the charmer in us all!

Rosalina Sugar Skull Novelty Candle $34.95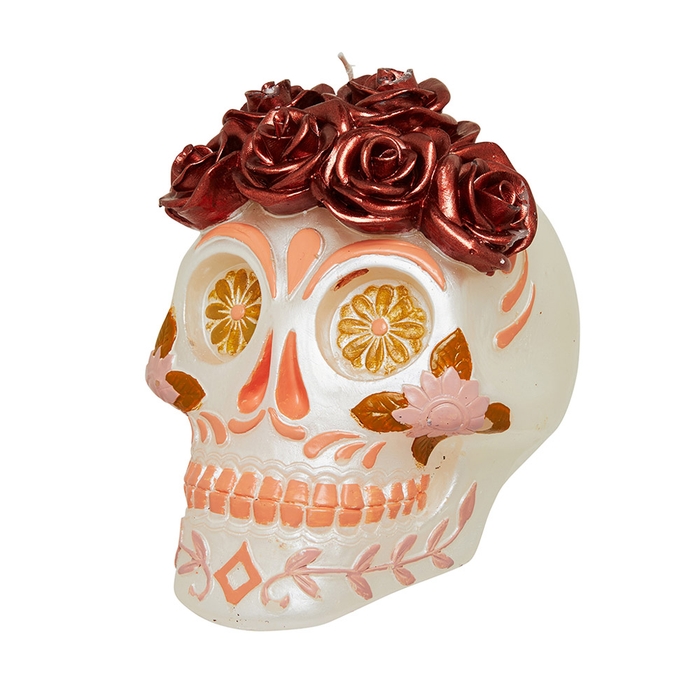 Our saucy senorita will devour all those in her sight as she dances with the devil under the moonlight.
Be entranced by the scintillating beauty of Rosalina's sugar skull, designed to leave a trail of melting hearts in her wake.

Morty the Cat Novelty Candle $19.99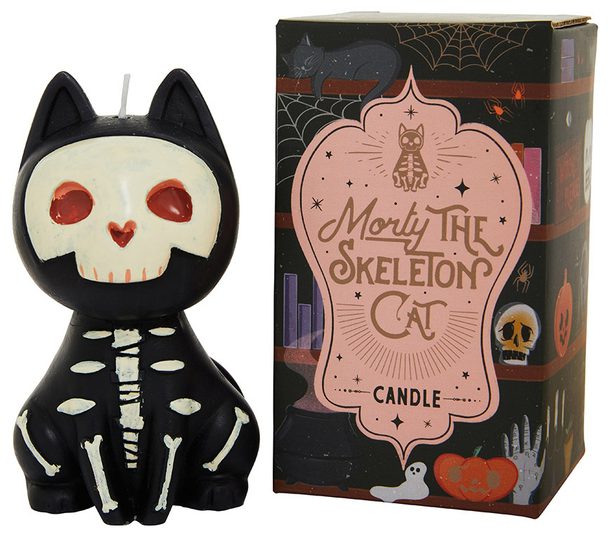 A soft tail twirls around you as bones rattle in the night, nobody in sight.
A little black ghost purrs; on the prowl for a friend in the twilight.

Halloween = sorted!
Disclosure: This article contains affiliate links. This means that if you make a purchase, we may receive a small commission at no extra cost to you. This helps to pay the running costs for our website and the wages of our work-from-home writers, who are parents, just like you.