10 Ways to Spend Quality Time Together as a Family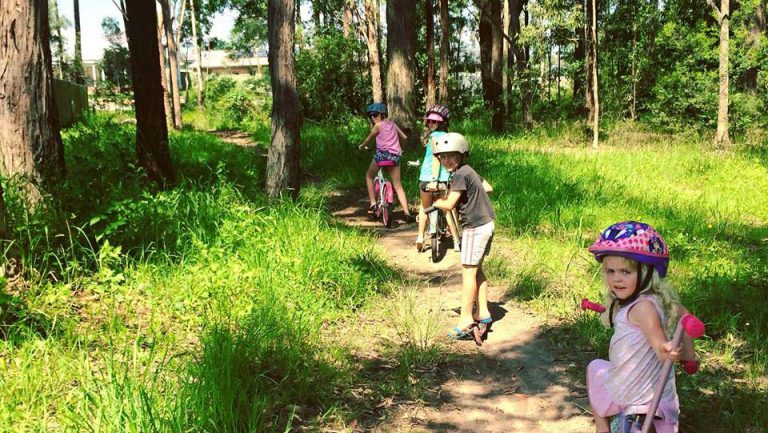 10 Ways to Spend Quality Time Together as a Family
It's the school holidays here in my house at the moment, and I have come up with some fun ideas for my family to spend some quality time together.
I'd like to say that it's because I want my four children to have a full and exciting childhood, but I am more motivated by wearing them out and putting an end to the daily questioning of "what are we doing today?" as if I were a professional events planner or something!
Apart from the fun activities of Cleaning Our Rooms and Tidying The Garage, here are some ideas to spend quality time together as a family, not just during school holidays, but all the time.
1. Saturday Night is Movie and Munchie Night
Every Saturday night, we gather in the lounge room to watch a family movie on DVD. There are loads of pillows, beanbags, blankets, and freshly bathed, pyjama-wearing children. We open a big bag of potato chips and carefully divide a family-sized block of chocolate among us all.
This is a family tradition that none of us ever want to give up, and we are always on the look out for more movies to add to our growing collection. I just bought Young Einstein for $12 to watch next week! This is much cheaper than taking the family to the movies, and we get to keep the DVD afterwards. Of course, hiring is always an option, as is watching whatever family movie is screening on television.
2. Sunday afternoon walks or bike rides
We like to hit the pavement on a Sunday afternoon sometimes, either with our feet or on our bikes and scooters. Plan out a little circuit through your suburb, stopping at a park for a play, or pile in the car and head somewhere new and explore. Maybe buy some ice creams? Or grab some hot fish and chips for dinner and head home tired and happy at sunset. We need to do this more often, that's for sure!
3. Have a Make Your Own Pizza night
Who doesn't love a fresh, home-cooked pizza? We like to make our own pizzas for dinner every now and then, and when we do, of course, the children want to make their own! So we split the dough evenly, arrange all the toppings neatly like the cooking shows do and get them to make their own creations. They each place their masterpieces on a baking paper lined tray ready to be baked. We write their name on the baking paper so they know which pizza is theirs.
No more picking things off a perfectly good pizza, and more olives for me!
Our tried and true pizza dough recipe is here. It makes three large or six half-sized pizzas.
4. Backyard Olympics
About once a year or so, we like to organise a family Olympics in our backyard. It's really nothing too fancy – a mini handball tournament, a few games of totem tennis, running races and soccer. But we all get in and play together. Okay, so after a while mum might go and get herself a glass of wine and a folding chair, but we're all joining in, laughing and having fun. Print up a prize certificate for the winner if you like, just make sure everyone gets one or there'll be fights!
5. Happys and Sads
Every night while eating dinner at the table, we take it in turns to tell everyone our news. Usually, it goes like this:
Me: "How was school today?"
Child: "good"
M: "What did you do?"
C: "nothing"
Urggh! Not a great deal of fascinating discussion there, right? So now we each get to tell everyone our 'Happys and Sads' instead. "What made you happy and what made you sad today?"
They argue over who gets to go first, and their stories are much more informative. It also gives everyone a chance to bring up a problem they may have faced that day in the form of a Sad, ensuring that everyone knows that they can talk about the bad things as well as the good.
6. Local Free Stuff!
Check your local government area Facebook pages for free events and festivals you can all attend. There is always something on, especially during seasonal and school holidays. Our local library and art gallery holds free school holiday activities like a zombie morning of face painting and scary stories and puzzles, or a Minecraft activity afternoon. You'll need to look for these events, and really plug in to find them, but they are there, usually free and loads of fun for everyone.
7. Take your family to the Drive-In
They do still exist in some places! There is one near us that is showing three recently released family movies for $50 a car. Pack loads of munchies, thermoses of hot chocolate, loads of pillows and blankets and head out for a night of movie watching from your car. We'll be doing this next week!
8. Go on a Public Transport Adventure
Top up everyone's Opal passes and hit the tracks for a day of sightseeing on public transport! Try and tick off as many different types as possible – take a train into the city, a ferry across the harbour and then a bus to the beach! Explore a new area, grab some fish and chips for lunch, then turn around and go back home again. The fun is in the journey, not the destination. And leave the iPads at home!
9. Have a Baking Day
We like to bake yummy goodies and get our kitchen good and messed up! Each person gets to choose a different recipe (or I just choose three and be done with it), then we figure out what we'll need, get it all out and go for it! It's a great learning experience for the kids and we get to eat scones and biscuits and things together.
I like to do this on a Sunday, then everyone has baked goodies for the whole school and work week.
10. Go Camping in Your Backyard
There's nothing cooler than camping in your own backyard! Especially if you have a fire pit, lots of bread to toast (with lots of butter!), marshmallows, torches, music and blankets. Tents aren't as expensive as they used to be, so we picked up a cheap one from a discount department store, grabbed our sleeping bags and hit the backyard for some night time fun.
And if you get sick of it, your bed is like ten metres away and you can call it a night at any point if need be. The best of both worlds!
I find that you don't have to spend a lot of money to have fun as a family, you just need to make a plan or you'll never get around to it. Can you think of any other fun family ideas?