4 Reasons to Ride Bikes as a Family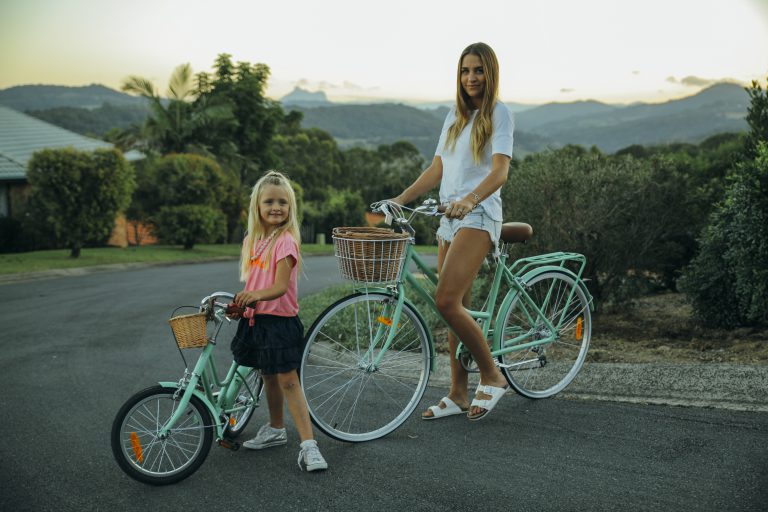 4 Reasons to Ride Bikes as a Family
We're big believers in families that ride together, thrive together. Remember when you were a kid and the best thing ever was riding around on your bike? Well cycling isn't just for little kids, it's perfect for parents as well – especially on matching bikes! Reid Cycles range of Vintage Bikes cater to men, women and kids. They're stylish and easy to ride, built with safe, quality components. Perfect for the whole family to get out together for a ride!
These are our top 4 reasons why you should ride your bikes together as a family:
It's a great way to introduce a fun, healthy activity to your kids from a young age
Riding a bike is a great way to get the heart rate up while being gentle on joints and muscles. It's one of the best exercises for people of all ages. So lead by example and get the kids cycling when they're young and
they'll have a healthy, fun activity that they can love to do for their whole life.

The whole family will be able to bond, have fun and relieve stress
Exercise and fresh air make a fantastic combo when it comes to relieving stress and putting a big smile on your dial. Cycling as a family means everyone can roll together in the great outdoors, enjoying time as a family while having tonnes of fun.
Kids will become more familiar with their local area
Getting out on a cycling adventure is a great way to show kids around the neighbourhood. They'll become more familiar with their surroundings and it's a great way to help them build the confidence to start riding to school.

Challenge yourselves to do something as a family 
Working towards a goal as a family is a great way to strengthen family ties and teach kids to work in a team. Why not sign up for a family fun ride like the 25km Around the Bay Family Ride? It might sound like a long way, but it's all on closed roads with no traffic to worry about and you'll take in awesome sights around Melbourne. Imagine how proud you and your kids will be after completing a big challenge together!

Giveaway
And right now there's a bonus reason to start riding as a family: we're giving away two Reid Cycles Vintage Bikes – one for you and one for your little one! 
1 x Adult Vintage Bike valued up to $299.99 and 1 x Kids Vintage Bike valued up to $249.99.
For your chance to win, simply complete the entry form below.  Good luck!
a Rafflecopter giveaway