Age Appropriate Jobs for Kids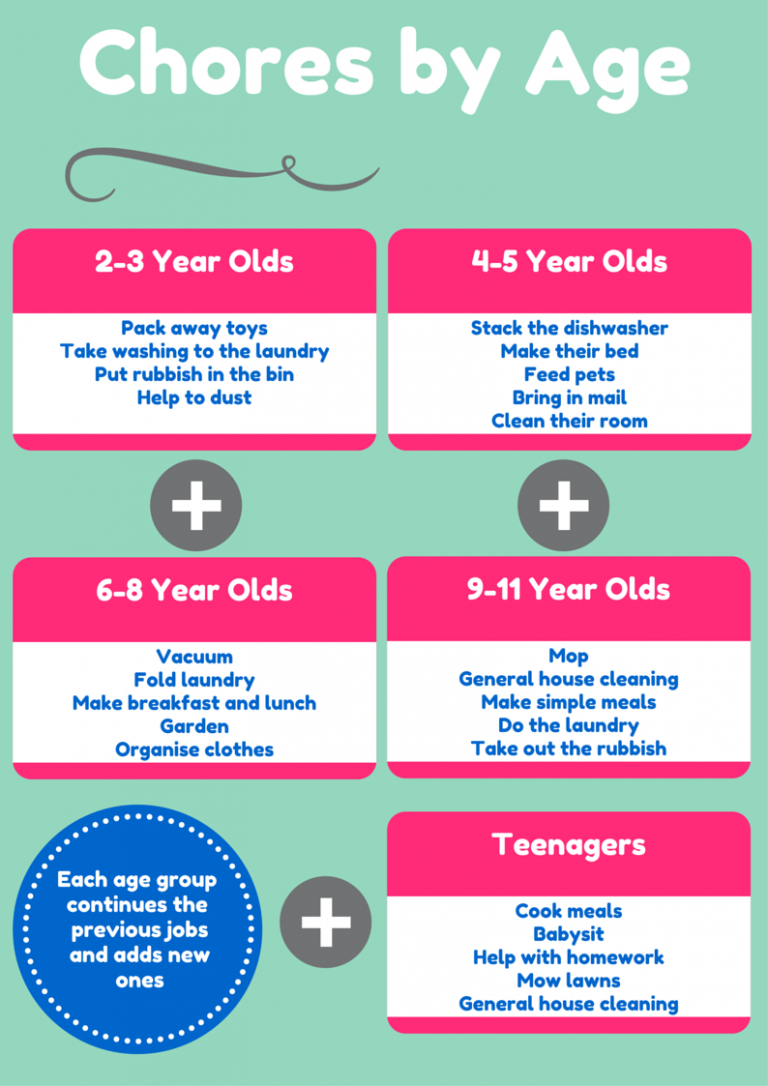 Do you ever wonder what sort of jobs are suitable for your kids to be doing around the house? On the one hand you don't want to overdo it and have them working so hard they have no time to be kids, but on the other hand you want to make sure that they learn responsibility and the value of hard work.
So, we've put an age appropriate jobs list to help you out….
2-3 Year Olds
It's important to start early and to make sure that your toddler knows that they're responsible for their own things. At this age they should be learning to pack away their toys after playing and helping out with little jobs around the house. Putting their rubbish into the bin is a given! Having your little one helping to take the washing to the laundry and dust around the house is also a great idea.
4-5 Year Olds
Kid's at this age are usually super helpful and will love helping you out around the house. At this age they should be doing jobs such as bringing in the mail, feeding pets, cleaning their room and making their bed. They may also be able to help with stacking the dishwasher (perhaps just the unbreakable things though!).
6-8 Year Olds
By the time your little ones are between 6-8 they are ready to take on more responsibility. Get them doing chores such as making their own breakfast and a simple sandwich for lunch, helping out in the garden and folding washing. Have them organise their clothes for the following day. Your 6-8 year old is definitely capable of vacuuming floors too!
9-11 Year Olds
Kids of this age are becoming very independent. They will be able to assist with lots of jobs around the home. Things like mopping floors, doing laundry, taking out the rubbish and helping with general house cleaning are all suitable for 9-11 year olds. They should also be able to prepare simple meals for the family.
Teenagers
Teenagers should be assisting with babysitting duties, cooking meals, helping younger siblings with homework, mowing the lawns and general house cleaning. The whole idea is to prepare them for living on their own, when they'll soon find out that they need to be able to cook and clean on their own!
At each stage, children should continue to complete the jobs they did when they were younger, with the addition of new responsibilities. Obviously every child is different in their ability to complete jobs so of course, use your own 'mummy' or 'daddy' discretion!
Love our guide? Then why not 'Pin It' for later!