Aldi Worker Makes a Kind Gesture to a Frazzled Mum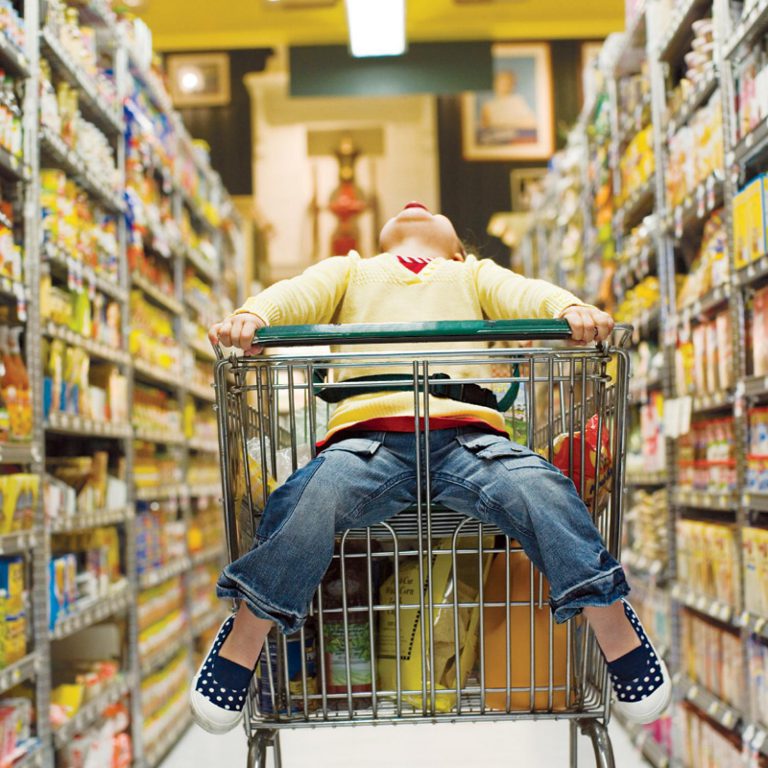 It's every parent's worst fear – having their toddler tantrum in a shopping center. Everyone stares, everyone judges, and all you can do is either drop and run or persevere with the disruptive toddler.
When Ashley Holmes, from Kurri Kurri, New South Wales, went to shop at her local Aldi supermarket, she had her own toddler tantrum episode to deal with.
The mum of two shared in a Facebook post the horrible situation she had to endure while shopping with her screaming three-year-old. You can imagine her surprise when one of the staff workers came over to her with some yellow roses and a hug.
Ashley shared an appreciation post for the staff member who made her day.
'Today, whilst doing my grocery shop at ALDI Kurri Kurri NSW my 3 year old son, decided he would have a full blown meltdown.'.
'Totally lost his marbles! Screaming fit, tantrum. I had my 6 year old son with me too & a full trolley of groceries so I couldn't just do that "Drop & Run" that, let's face it, all us parents have done once or twice in our parenting years.'
'In complete exhaustion, embarrassment and utter disappointment, a lady in an Aldi uniform came walking towards me. I thought "argh, what now",' she continued.
'BUT, she handed me a beautiful bunch of yellow roses from the store, and said "we thought you deserved these, I hope your day gets better, and please don't be embarrassed, we understand" and gave me a hug!'
'That gesture, honestly brought me to tears. That was so beautiful. I wanted to just show my honest appreciation for that gesture.'
Ms Holmes posted her appreciation post on Facebook and the staff member has since been identified as Shannon Maybury who is also a mother.
Ms Maybury commented under Ms Holmes' post. 'My heart just went out to the young lady I felt so sad for her and could see the hard time she was having, so just wanted to put a smile on her face,' she wrote.
'I just wanted to let you know your not alone our hearts just went out to you and I said I'm buying her a bunch of flowers she deserves it [sic].'
Ms Holmes responded to Ms Maybury, 'Honestly, thank you so much. It was so nice of you all. Can you please pass this message on. Your understanding, and non judgement meant so much. What a horrible day it was, and that 1 little thing made it just that little bit better.'