Amber Necklace: Cool or Comfort?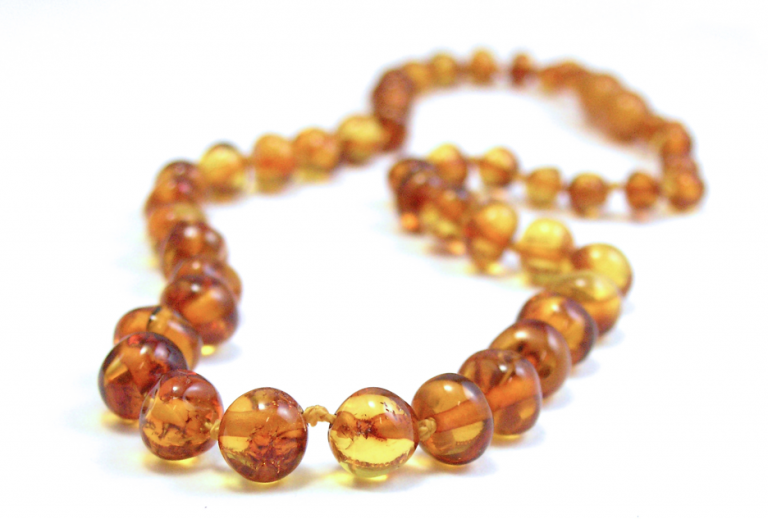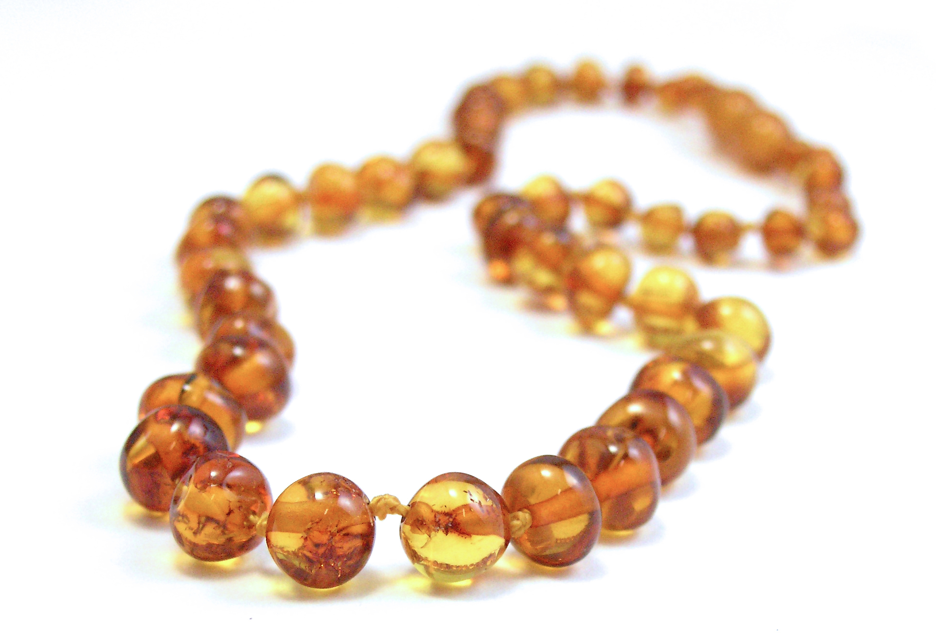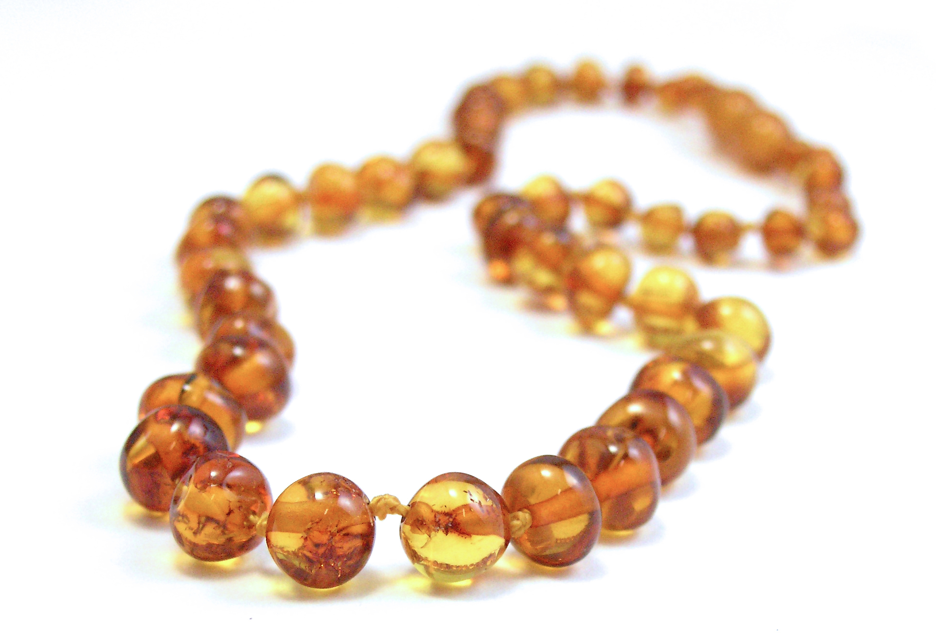 Every second child on the street has a groovy amber necklace…. Fashion?
It's all about teething and those gorgeous necklaces can provide comfort. When the kids are not themselves and cheeks are red. A little comfort goes along way. If my little one. Baltic amber is not a stone, but a fossilized piece of tree resin. Baltic Amber has some of the highest concentrations of Succinic Acid found in nature, and this is what makes it so special. Amber found elsewhere in the world does not contain these high concentrations. Succinic Acid is a natural component of plant and animal tissues, and its presence in the human body is beneficial in many ways. When worn the amber will release trace amounts of healing oils into the bloodstream through the skin. When a child wears a Baltic amber teething necklace they are being exposed to these healing oils and that is where the comfort comes in.
We've gotten some great feedback from parents about their love and loyalty in using the Amber Beads for dribbly, for dribbly, grumpy children.
Most parents agree that children who use a Baltic Amber teething necklace during teething helps keep them more calm. It is important to note that Baltic amber is not meant to be chewed on like a traditional teether. It truly is a necklace/bracelet/anklet and meant to be worn that way. Many parents say that their little ones gets very agitated and restless when they have to take off the jewellery and they love to wear them. We're sure it also helps that Baltic amber comes in such a beautiful array of colours!
When looking at the necklaces for little ones it is important to check They are made from Baltic Amber. When looking to purchase a Baltic Amber teething necklace, be sure and check for authenticity and colour. Otherwise its just fashion.
Contributor: Flowerchild http://flowerchild.com.au/store/
Sustainable parenting.
Best for you, your baby and the rest of the world.