8 Apps and Hacks Parents Use To Keep The Magic of Christmas Alive For Children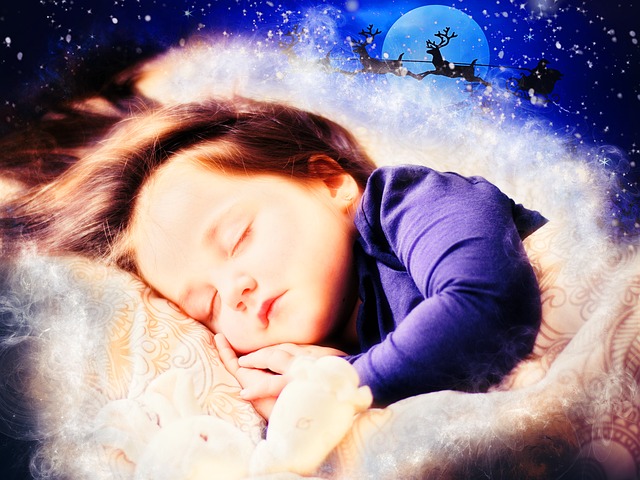 What better way to keep the Christmas spirit alive in your household than through the use of an app?
As kids become curious about whether Santa is real, there are some apps and a bit of photoshop creativity that can help children get into the imaginative world of Christmas.
Here are the suggestions from parents on 8 apps and technological genius hacks they've come up with to keep the Christmas magic going in their household.
1. NORAD Santa Tracker
The North American Aerospace Defence Command (NORAD) have been tracking Santa's location for more than 60 years. The 2016 NORAD Tracks Santa website and app went live on December 1. The interactive website and app gives a Christmas countdown, games and reports on Santa's travels up to December 24.
Santa is tracked through the use of satellites and jet fighters. When Lieutenant Marco Chouinard, NORAD Tracks Santa spokesperson was asked how Santa delivers present in s a 24 hour period he said, "NORAD intelligence reports indicate that Santa does not experience time the way we do.
"Santa would not want to rush the important job of delivering presents to children and spreading joy to everyone, so the only logical conclusion is that Santa somehow functions within his own time-space continuum."
2. Portable North Pole
Kids can access free videos direct from the North Pole via the Portable North Pole (PNP) app and website. Personalised videos require a fee, but this app can give your child news on what is happening in Santa's village and news on who is on the naughty or nice list this year.
3. Catch A Character
It can be hard for some kids to believe that Santa was in their home, so this app, Catch a Character allows parents to create free photos using images of their own home and stock images of Santa Claus where he can be added to the home photos. The app can also be used during Easter with the Easter Bunny and when the Tooth Fairy comes to visit.
4. Naughty or Nice Certificates
This one could be a good threat for good behavior on school holidays. Etsy have a number of Naughty or Nice Certificates that can be printed and personalized for your child to prove Santa really is watching from afar.
5. Santa Cam
We brought this tip to you before, but more parents are making or purchasing their own Santa Cam bauble which helps Santa keep an eye on the kids who are naughty or nice.
6. Santa's Magic Phone
The Santa's Magic Phone app allows kids to call or text Santa.
Parents who download the Santa's Magic Phone app can let their kids call or text message Santa, or contact Santa themselves to report their kids' good or bad behavior. Parents can have Santa call their child back to tell them if they have been taken on the naughty list or congratulate them on being good or polite.
7. Reroute Santa
What happens when you go away for Christmas? It's a question that can perplex kids because how will Santa know where to deliver their presents? The Reroute Santa website allows kids to tell Santa where they live, where they will be travelling over Christmas and they will receive a letter from Santa confirming he has made a note of their whereabouts on Christmas Day.
8. Get Creative with Your Phone
One parent has suggested, instead of using apps, she changes her husband's name in her phone to Santa. Whenever her daughters misbehave, mum has to ring 'Santa' and tell him about their poor behavior. The kids can get upset when the phone number is called, and the threat of calling 'Santa' soon turns their behavior around.
We're never too old to get into the magic of Santa and some of these ideas could be what helps you keep your sanity this Christmas.
How do you keep the Christmas spirit alive in your house? What apps do you use?