Family Fun: Get Healthier and Happier as a Family with Go4Fun's FREE 10 Week Program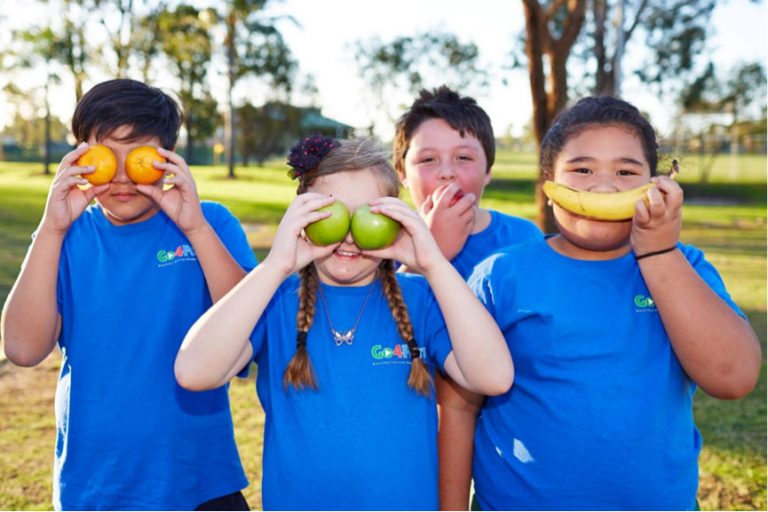 Family Fun: Get Healthier and Happier as a Family with Go4Fun's FREE 10 Week Program
Ask any parent what they want for their child's future and most of us would answer 'health and happiness' or words to that effect.
In fact as parents, we are likely to worry over ANYTHING that may suggest our child isn't as healthy or as happy as they might be.
Do they watch too much TV? Are they getting enough physical exercise? Are they getting enough fruit and veggies in their diet? Are they lacking in self-esteem and confidence?
And the list goes on. We second guess ourselves on every parenting decision we make, don't we? We want the best for our family, and we want to feel confident that the choices we are making will lead them to live a healthy and happy life.
Whilst kids don't come with a manual, it's nice to know that there are valuable resources available that families can take advantage of.
Families in NSW with children aged 7 – 13 years who are above a healthy weight have the opportunity to sign up for a FREE 10 week healthy lifestyle program run by qualified health professionals called Go4Fun. The NSW Health program is fun and interactive and focuses on improving eating habits, fitness, confidence and overall health of children and their families. Through Go4Fun, eligible families in NSW gain support and advice on ways they can become healthier, fitter, and happier together.
The Go4Fun program runs once a week for two hours after school, during school terms. The first hour includes an interactive nutrition discussion, and in the second hour, children do some fun game-based activities while parents have a group-based discussion. You can find your nearest location here.
What Parents Have to Say About the Program
Almost 7,500 NSW families have participated in the Go4Fun program since it began in 2009.
My son Hugh attended [Go4Fun] with my Husband Ivan and it has been a remarkable change in both of them!
The program is fantastic and I can only commend [the leaders] for the positive impact it has had not only on the dietary and physical exercise choices that both Hugh and Ivan make but also the vast improvement in self-esteem, the education/skills to make informed choices and generally 'healthier' lifestyle that we all have since being involved with Go4Fun.
It is so wonderful to have my active, happy, motivated and confident 10 year old boy back.
Cate Latham – Northern Sydney

What Kids Have to Say About the Program
But it isn't just the parents and carers that are raving about the Go4Fun program. Kids love the fun games, meeting new friends and setting new goals too.
Register Now to Secure Your Place in Term 3
To be eligible for this free program, children must be between the ages of 7-13 and be above a healthy weight. To find out if your child is eligible, please visit the Go4Fun website.
For more information or to register for the program, visit the website, SMS 0409 745 645 or call 1800 780 900.