How to Handle a Special Child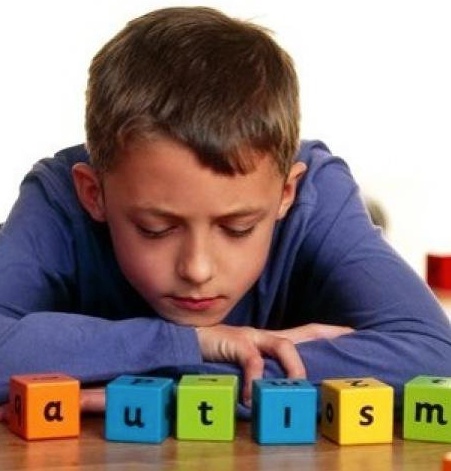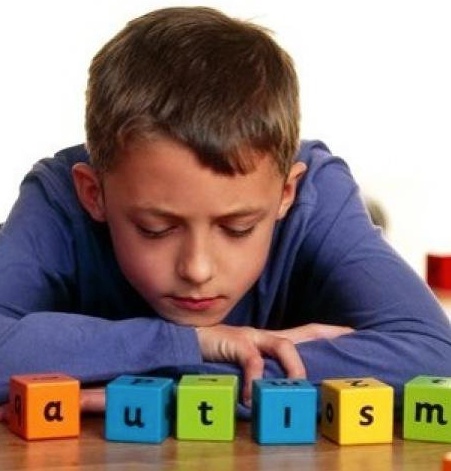 Image source
How to handle a special child
The signs may have been there before but finding out that your child may be different is never easy. Indications may have been evident throughout your child's early years, from sudden temper tantrums to unusual behavior, it's natural to feel like it's too much to handle but it isn't the end of the world. It may mean the end of your old world but now, you have a different world that you'll share with your special child.
Face the facts
First things first, what is autism? Autism is a complex lifelong developmental disability that is characterized by difficulties in communication, forming relationships, using language and abstract concepts. It is a spectrum condition which means people diagnosed with autism may share similar difficulties but their condition will affect them in different ways.
According to some of the most recent research on developmental disabilities, the condition is a result of a neurological disorder that leads to irregular brain function due to either genetic or environmental causes. This will then affect the development of the person's communication and social interaction skills.
Simply put, your child's brain is different. The differences in his or her abilities and behaviours are determined by which part of his or her brain is unlike that in the average brain. They may have issues with non-verbal communication, social interaction as well as the complex elements of play.
Although autism is life-changing, understand that being "different" doesn't need to be bad.
According to Stanford University Professor of Psychiatry and Behavioral Sciences, Vinod Menon, says, "A typical brain development in autism can lead not just to deficits, but also to some remarkable cognitive strengths." This means that while they may have difficulties, your child may also have special abilities that enable them to excel in other areas – way above those of regular children. Some children with autism have been seen to perform excellently in math tests, to have amazing memories, to be musically gifted, and to be great inventors because they think visually.
For example, Dr. Temple Grandin was an autistic child whom doctors wanted to send to a mental institution but who is now Professor Science at Colorado State University and designer of animal-friendly livestock handling equipment that are now used in more than half of livestock facilities in the U.S. Based on her own experience of autism, she has publicly disclosed more than once her suspicions that Albert Einstein, Steve Jobs, and other great achievers all had autism!
Get to know your child and their capacities
As a parent, you are your child's primary caregiver and by paying attention to the details and knowing your child's strengths and weaknesses. No two children are alike, especially special needs children. By identifying your child's unique challenges and strengths, you will be better equipped to communicate and relate to your child. This will be a great help when it comes to pacifying as well as being sensitive to the triggers of your little one.
You may wish to consider speaking to a specialist regarding recommendations on programs and toys that will be most suitable to your child.
The problem is so many programs deal only with difficulties and hardly build up the child's special skills. Dr. Simon Baron-Cohen, Professor of Developmental Psychopathology and Director of the Autism Research Centre at the University of Cambridge in the UK, says, "Autism is a mixed picture of both strengths and difficulties. The message for educators is to consider how we can work with the strengths in order to overcome the difficulties."
Dr. Temple Grandin can never say enough about how her love for animals, encouraged when she was a child and cleaning horse stalls in a farm, enabled her to study them closely and become an accomplished animal scientist today, despite her autism.
Be gentle with your child and with yourself
While trying to overcome your special child's difficulties and reinforcing his or her strengths are admittedly daunting tasks for you both, don't lose sight of the fact that your little one is still a child. It's important to find the balance of providing encouragement and forcing something upon them.
Relatedly, parents should also be cautious of excluding or over-protecting their child. Dr. Grandin reveals she has seen too many special needs children without life skills. She says: "The parent thinks, 'Oh, poor Tommy, he has autism so he doesn't have to learn things like shopping'… It hurts the autistic much more than it does the normal kids to not have these skills formally taught."
Don't lose hope and keep yourself in check.
You are a parent and a caregiver, not superhuman. Give yourself the break you need when necessary and find your own support system to keep you rejuvenated and strong.
Each and every parent and caregiver of autistic children know that the condition can be riddled with challenges but rest assured, there are triumphs. Having a special child has its challenges but it is also an opportunity to make new discoveries.
There is hope for all special needs children.
OFFERS TO PARENTS OF SPECIAL NEEDS CHILDREN
Brainy Child Education offers rebate to parents of special needs children when they purchase literacy, numeracy and/or the music programs. You can apply by visiting www.brainychild.com.auand clicking on the sponsorship tab.
Written by Sue Davey and the professional team at Brainy Child Education.
Sue is the founder and the Managing Director of Brainy Child Education and Your Child Development Foundation Limited. She is in the process of writing a book about the importance of early years of life in a child's brain development. Sue has been researching and conducting interviews with brain neuroscientists around the world for over seven years. She is passionate about early childhood brain development and wants to help children around the world to reach their full potential.