How to Restore Your Doll's Hair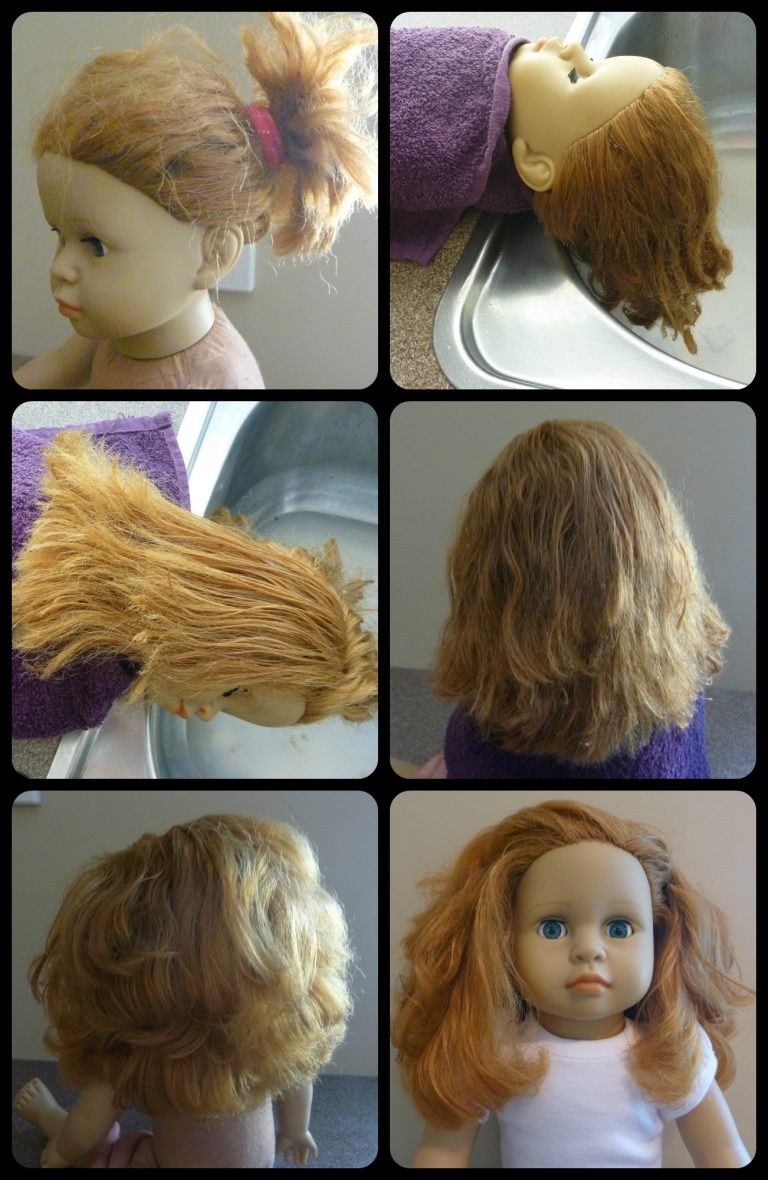 How to Restore Your Doll's Hair
I love creating gorgeous hairstyles in my girl's dolls hair….but find it frustrating when the inevitable frizz leaves hair in less than perfect condition. Many things cause hair to go frizzy regardless of the age or quality of the doll.
I have found a great blog called the Doll Diaries and whilst based in the US, there are some great tips, craft ideas and general cool doll stuff to explore with your daughter. One post that caught my eye was how to restore frizzy hair which I wanted to share with you.
The secret ingredient is fabric softener – grab the cheapest you can find and one that doesn't have a very strong fragrance. Whilst not a miracle worker, it definitely made combing the hair much easier and restores shine. I'm not sure what's in it exactly to make it work, but I have found it to be better than using just plain conditioner. Also find a plastic spray bottle, you can pick these up at the $2 shop of you don't have a spare.
Mix the fabric softener (1/5) with water (4/5). You will need about half a litre depending on the amount of hair and how bad the knots are. The exact measurements are not critical – if the hair is very bad try 1/3 softener.
Unless the doll's body is plastic, wrap a towel around the body so it doesn't get too wet. Ideally lay her down with her hair hanging into a sink or at least onto an old towel. Spray the hair liberally with softener mixture, squeezing and massaging into the worst bits. As the hair isn't porous, this will take some time to thoroughly coat the hair and may need re-spraying over the space of an hour or so to keep it soaked. Likewise, once you start to work on it, do keep it wet by spraying each section as you go.
A narrow tooth comb works best once you start to detangle – try not to use anything too cheap as it will just split the hair further. Start at the name of the neck – you might need a few large clips to hold the hair up for ease of working. Gently comb the hair as best you can working from the scalp down. Be patient and complete the entire head by combing small sections (a glass of wine may also help the process!!)
Instead of pulling through the knots at the end, try cutting the hair instead. Don't do this straight across (AKA bowl cut) but think like a hairdresser. Use sharp scissors and chip away at the ends to give a more natural effect. Don't be afraid to do this – I always think it's better to have slightly shorter hair that is neat, rather than straggly hair for the sake of a centimetre or two. One tip I did read was not to do this in front of your kids…doh!!
Once finished, depending on how the hair smells and feels, you may want to rinse with warm water to get some of the residue off. Style as you wish – it may require drying overnight for thick, long hair. Curlers can be used to restore bounce or you can blow dry it – I find this gives the best finish (of course you need another glass of wine for this!). It goes without saying to be careful with this as heat plus plastic hair is certainly for grown-ups only. But what you are in essence doing is 'melting' the hair very gently to remove the frizz. I use a curling brush and place the nozzle of the hair dryer directly onto the hair for a few seconds. Trial and error obviously is the key here.
The photos below are a doll I literally yanked out of my daughter's wardrobe – she is a fairly old, much loved doll and as you can see came up a treat (unfortunately no wine was involved in the making of this article).
Amanda Woods is an NICU nurse, busy mum to two daughters, and the owner of Moppet Poppet – an online store dedicated to gorgeous dolls and stylish clothing to fit most popular 18inch dolls.
http://moppetpoppet.com.au