In China Mums Take A Month Off After Having a Baby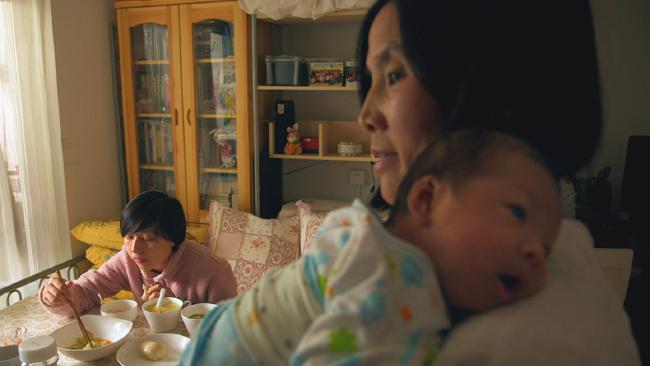 For most new mums having a baby means endless nights of feeding and days spent tending to dirty nappies and an over flowing laundry basket. You're lucky if you get to finish your cup of tea before it goes cold let alone having time to cook yourself a nutritious meal to eat!
There is a place however where new mums are expected to do nothing but rest and recuperate for a whole month after giving birth. In China that's what happens. New mothers are expected to put their feet up and relax for a whole month after the birth, while a hired "supermum" deals with the tantrums and the nappy-changing.
This traditional, 30-day ritual is known as "confinement" and is considered essential for the health and wellbeing of parent and child. In the past, the grandmother would often step into the caring role, but professional services have become increasingly big business.
"Our parents took care of babies almost 30 years ago," says new mother Zhang Shasha in the documentary China's Supermums. "It's been a long time and they only have experience with one child. Living conditions and ideas of that time were different from nowadays."
Like many of her friends, Shasha has hired a supermum to take care of all the shopping, cooking, cleaning, feeding, bathing and soothing, while she recuperates. Her helper, Wen Xiao Wei, has been caring for new families for around seven years, and charges $3,500 for the month — several times the average salary in Beijing.
"In the morning I actually feed him myself, but at night, because they need to ensure my night's sleep … they feed the baby for me," Shasha says.
New mothers are expected to follow a strict set of rules to help them recover, staying indoors at all times, not drinking cold water for fear of overworking the kidneys, and not washing their hair because it may lead to a chill.They are advised to keep warm at all times, and those who adhere strictly to tradition often refuse to shower, open windows, wash their clothes or even get out of bed. Some say these extreme measures are unhygienic and even dangerous.
Although this may sound a little extreme to some there are a lot of benefits in letting the mother heal and rest following on from childbirth. Her physical and mental health are given a chance to strengthen which will in turn give her a better opportunity to look after her child. Of course these days it's virtually impossible for new mums to lie in bed while someone else looks after their newborn.
However given the opportunity would you take up the offer of being able to rest for a whole month after giving birth? Tempting, isn't it!
Images courtesy of news.com