Mango Frozen Yoghurt Recipe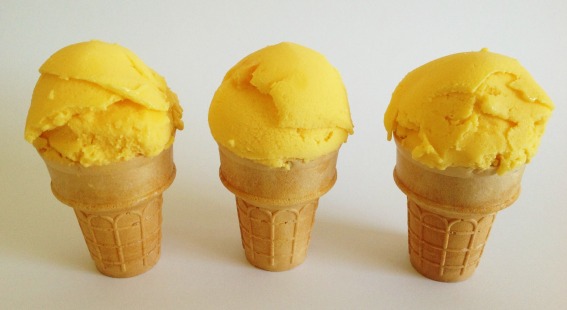 Mango Frozen Yoghurt Recipe
Frozen yoghurt is one of my all-time favourite cold treats. I actually prefer it to ice-cream, because of the freshness.
I also think it is a great alternative to many of the other high fat, high sugar frozen treats available for kids, too. This homemade mango frozen yoghurt is an excellent way to get dairy and fresh fruit into kids' diets, and it is fun for them to eat.
What's more, there's no need for an ice-cream machine!
Little kiddy cones are perfect for serving this yummy frozen yoghurt.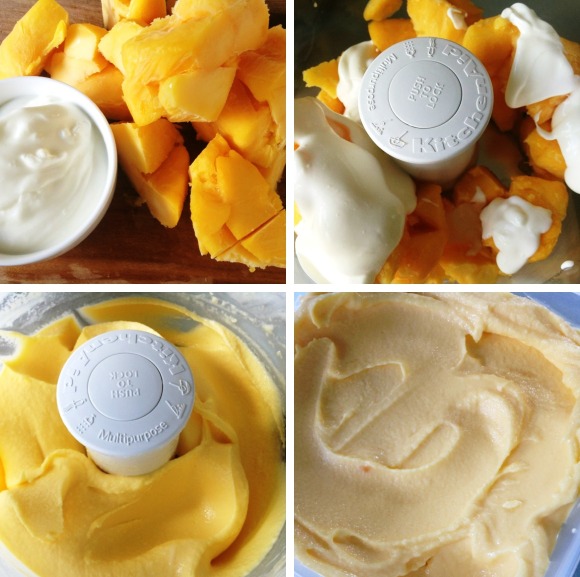 Ingredients:
2 large, ripe mangoes
1 cup low fat Greek yoghurt
Method:
Peel and cube the mangoes, placing them in airtight freezer bags overnight.
Remove the frozen mango from the bags and allow it to sit for a few minutes to soften slightly. Place it in your food processor with the yoghurt and combine.
Once you have achieved the desired consistency (you may want to add more yoghurt), spoon it into an airtight, freezer-safe container and return to the freezer for at least an hour to harden a little before serving.
Storage: Airtight, in the freezer. Allow to sit at room temp to soften for a few mins before serving.
Makes: Approx 6 – 8 kiddy cones
Difficulty: Easy
Prep Time: 5 mins
Total Time: Overnight (to freeze fruit)
Author: Katie from Mumabytes