Clinkers Fudge Recipe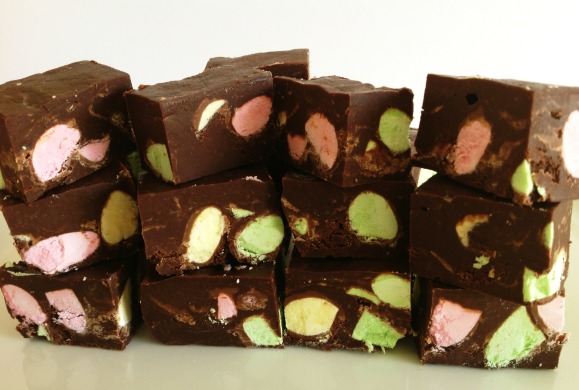 Clinkers Fudge
I had no intention of making fudge or buying clinkers upon entering the supermarket, but when I hit the confectionary aisle for my weekly packet of Fruit Tingles (a handbag staple), the clinkers looked my way and shouted, "oy, you! Take us home and throw us in a batch of chocolate fudge!"
One does not simply say "no" to a clinker. Particularly a pink one and I'm pretty sure that's who was doing the talking.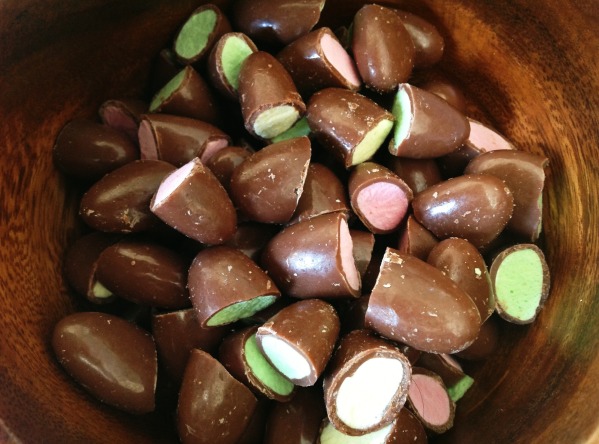 The fudge in this recipe is very simple: dark chocolate, condensed milk and a little butter. It's important to remember not to overdo the condensed milk, as tempting as it is. The chocolate will not set firmly if there is too much. So stick to the ratio.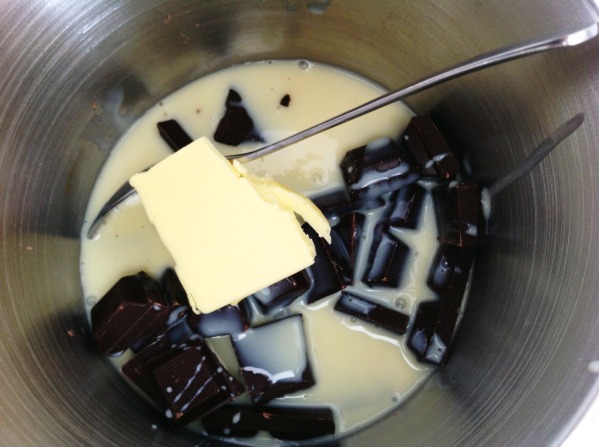 This recipe makes one small foil tray of fudge. After trimming the edges (which looks prettier), I cut this into 24 pieces.
This is a great one for kids' soirées, or just a colourful addition to any party table.
Ingredients:
1 cup of clinkers
1 x 200g block of dark chocolate
200g condensed milk, or around half of a standard 395g tin
1 tbsp butter
Method:
1. Halve the clinkers with a sharp knife and set aside.
2. In a medium saucepan, combine the chocolate (broken up into pieces), condensed milk and butter. Over a low heat, stir the mixture until the chocolate and butter has melted and the mixture is smooth. This will only take a few minutes. Remove from heat.
3. Add the halved clinkers to the chocolate, and combine. The chocolate surrounding the clinkers will melt, but the coloured lolly won't, so don't worry.
4. Spoon the mixture into the foil tray and use clean hands or the back of a spoon to press down the top and ensure no clinkers are poking out. You want a nice smooth surface. Cover with foil and place in the fridge for at least a few hours, or until it has set hard.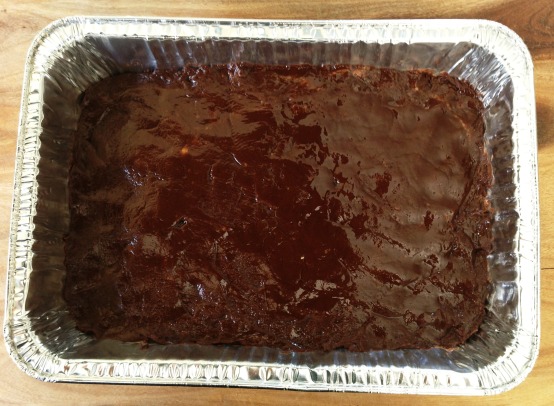 5. To serve, simply cut the edges of the foil tray and peel the sides down. Then cut the fudge into squares or rectangles.
Storage: in the fridge in an airtight container.
Prep Time: 10 mins
Difficulty: Easy
Total Time: Around 2 hours
Author: Katie from Mumabytes