How to Meal Plan PLUS Free Printable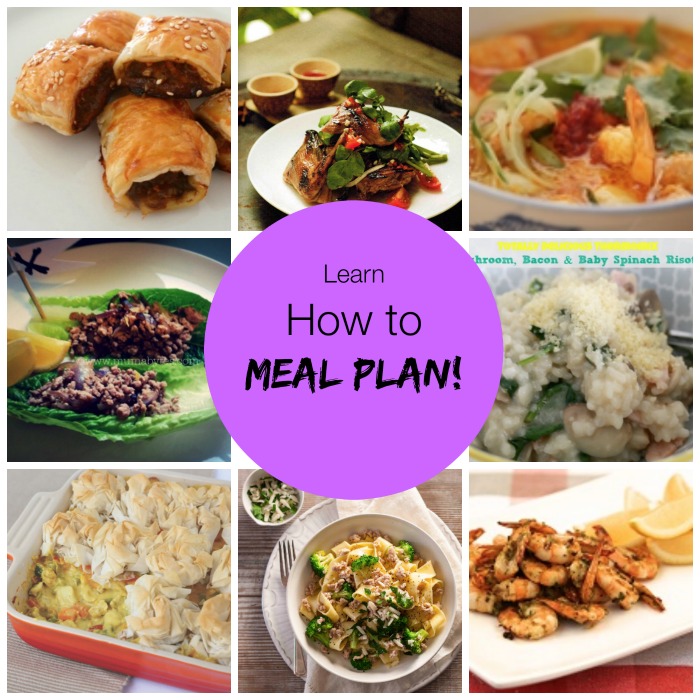 At the end of a busy day, the last thing many of us feel like doing is spending a whole heap of time in the kitchen preparing meals that inevitably someone in your family won't enjoy.  If you are tired of the stress of dinner time in your house and making the same meals week in and week out, meal planning may just be for you.
As well as saving you time in the kitchen, learning how to meal plan can also save you money at the supermarket by helping cut down on food waste and utilise ingredients you already have.
You can choose to meal plan weekly, fortnightly or even monthly – simply choose whichever option is best for your family.  To help get you started on your meal planning journey, we've put together four handy tips to ensure you and your family get the most out of meal planning.
Check your Fridge, Freezer and Pantry first!
Before you start putting together your meal plan and subsequent shopping list, it's vital to check what items you already have sitting in your fridge, freezer and pantry.  Try to plan a few meals around ingredients you already have, especially those which may be close to their best before date.  Not only will this save you time (and possibly a trip!) to the supermarket, it will also save you money and help reduce your families food waste.
Make the time to plan.
Meal Planning doesn't have to take up a lot of your time if you do it right.  Simply start by setting aside 20 minutes each week to go through the supermarket specials, review what you already have at home before you sit down to write down your meals for the week.  You can event get the kids involved and ask them to come up with some meal ideas too – that way you are guaranteed to have empty plates!
Double up.
If you are making a big batch of your kids favourite Pasta Bake, double the recipe and pop the extra portions into the freezer.  Having a few meals already prepared in your freezer helps take some of the stress out of meal time, especially after a particularly long day.
Keep it simple!
Just because you are getting organised and planning your meals in advance doesn't mean they need to be fancy and extravagant.  It's ok to have a couple of simple and easy meals in your planner throughout the week – including leftovers or meals you already have in the freezer.  If you are having a roast dinner one night, why not use the leftover meat for homemade pizzas or toasted sandwiches the next day?
To help start you on your meal planning journey, we've put together a FREE weekly meal planning printable which will not only help you plan your families meals for the week, but by displaying it on the fridge you will avoid (hopefully!) those familiar cries from the kids asking "what's for dinner Mum!"
Download your FREE Meal Planner now.
Do you meal plan?  What are your meal planning tips?