Embarrassing Stories: The Perils of Sharing a Public Toilet With Your Toddler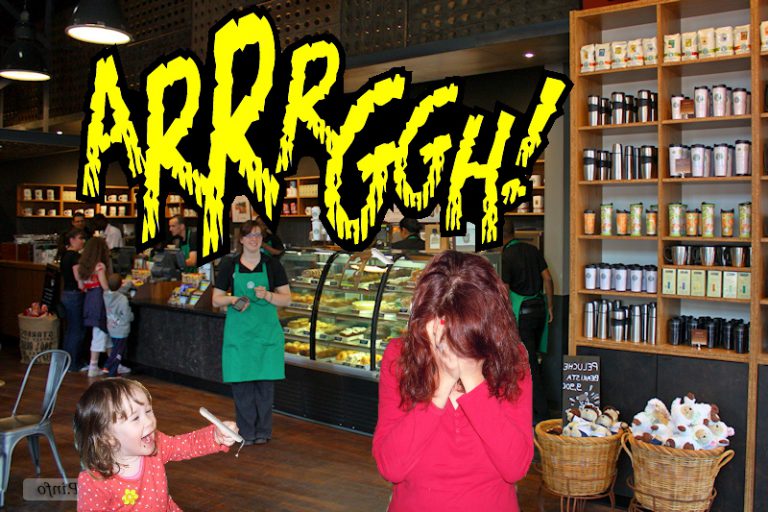 Embarrassing Stories: The Perils of Sharing a Public Toilet With Your Toddler
I should warn you that this post isn't for anyone still eating breakfast, chocolate biccies, jam on toast or of a nervous disposition as it touches on the embarrassment of matters toilet related and the cringe-worthy moments that seem a natural occurrence when being it the unfortunate position of having to share a toilet cubicle with you child/children.
As your little angelic baby grows into a toddling time-bomb you start to tackle the 2 P's – pees and poos. From the outset you try to talk about toilet training in an open matter-of-fact-manner in order to best encourage your child to communicate with you on the subject. Of course this level of openness does have its drawbacks and having a little person stood by you when you use the toilet yourself can only lead to the curious questions and statements that only the most innocent mind could ask. Fine in the privacy of your own home but when you take it out 'on the road' with you it's a whole new kettle of fish!
I'll set the scene, you're out at a playcentre and your pre-schooler needs to use the toilet, so off you trot hand in hand, proud as punch that your child is not one of the ones still waddling about in a bulging nappy. For all of about 3 minutes that is as after that you wander out, having shared a cubicle with your tot only for them to announce in tannoy-volumed tones that "Mummy did a smelly pooh!" Heads inevitably turn and the pride felt moments before vanishes in a cloud of red faced smoke.
Or maybe you have fallen victim to the handbag rummaging fingers of the curious darlings, after all what better time than the huge extended family get-together for a child to pull out a tampon and hold it above their head so all can see whilst booming out "Mummy! What is this?"
My personal most cringe-worthy moment was at a rather large Starbucks, having gone into the loo with my 3 year old we returned to our seats. I should point out now that my 3 year old Kit is obsessed with bruises, grazes, blood and generally any blemish she finds. Every evening she counts the bruises on her legs and gives us an update, she's either going to grow into a heavily pierced Goth with a penchant for the macabre and gory or she'll be a doctor specialising in leg injuries. So really I should have known that some things should remain taboo. A good ten minutes later as we were just finishing up our mahoosive caffeine-zilla Americanos and the kids their smoothies, Kitty piped up in a most disturbingly nonchalant tone to the woman eating what I believe to be a Blueberry muffin at the table next to ours "Hello Lady, my mummy has bleeding girly bits!"
NOOOOOOOOOOOOOOOOOOOOOOOOOOOOOOOOOOOOOOOOOOOOOOOOOOOOO!
And that long 'NOOOOOOOOOOOOOOOOOOOOOOOO' was no just for dramatic effect but the actual word that left my lips seconds before the poor woman spat out a mouthful of muffin into a napkin in horror.
I still wake up in a cold sweat in the middle of the night thinking about that incident. Is anyone else brave enough to share any tales of child-related toileting woe?
For more hilarious posts on the perils of parenting head over and find Mammasaurus: