Pregnancy: Did You Love it or Hate it?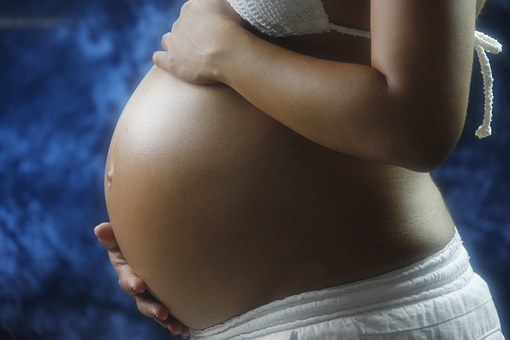 Pregnancy: Did You Love it or Hate it?
After the morning sickness wore off, I LOVED being pregnant. Like really, really loved it. Some women might think that is insane but there were so many things to love about it:
Eating whatever the hell I wanted, whenever I wanted was awesome.
Wearing loose, comfortable clothes was awesome.
Having big boobs for the first time in my life was awesome!
But what I really loved was all the attention; my husband told me (and meant it) how beautiful I looked every day.  I got back rubs and foot rubs. He constantly and continually enquired over my well being and my wish was his command. I wanted a bag of those little candy necklaces at 8pm? He would get in the car and go and track some down. I was suffering from a bad bout of indigestion? He would run off and get me Eno and sit with me while I rocked back and forth on my hands and knees. There was no heavy lifting allowed and even vacuuming became his job. Winning.
You're just treated special as a pregnant woman. Everywhere people smile at you, they want to know how you're doing, when you're due and you're treated like the proper miracle worker that you actually are.
For me, apart from a few days here and there where I was exceptionally tired or suffering from a niggling UTI or something, every other day of being pregnant (except the last one – that sucked BIG time) was pretty damn special.
Afterwards? Not so much. I stood in the shower staring down at that saggy, lumpy mess that used to be my stomach, blood running down the drain feeling kind of sad and empty. I missed having that constant connection with my baby. Even at the end when I was uncomfortable and massive and could hardly make it to the letterbox it was still pretty cool feeling the kicks and the tumbles and turning that meant I had made, and was carrying an actual human being.
But no one cares about you anymore once that baby's out. Your role in the spotlight is OVER. Now it's all about the baby. Show me the baby. Let me hold the baby. Isn't the baby beautiful. How's the baby doing? How's the baby sleeping? How's the baby eating?
And it is for this reason that I think the MOTHER should get the presents after the baby is born and for each and every birthday after that. Clothes, chocolates, perfume, alcohol (especially alcohol), and yeah maybe some jewellery for the birth. And every year on the anniversary of that birth – give me more gifts to thank me for what I went through and feel that special all over again!