Something Weird Has Happened To Me: Becoming a Grandparent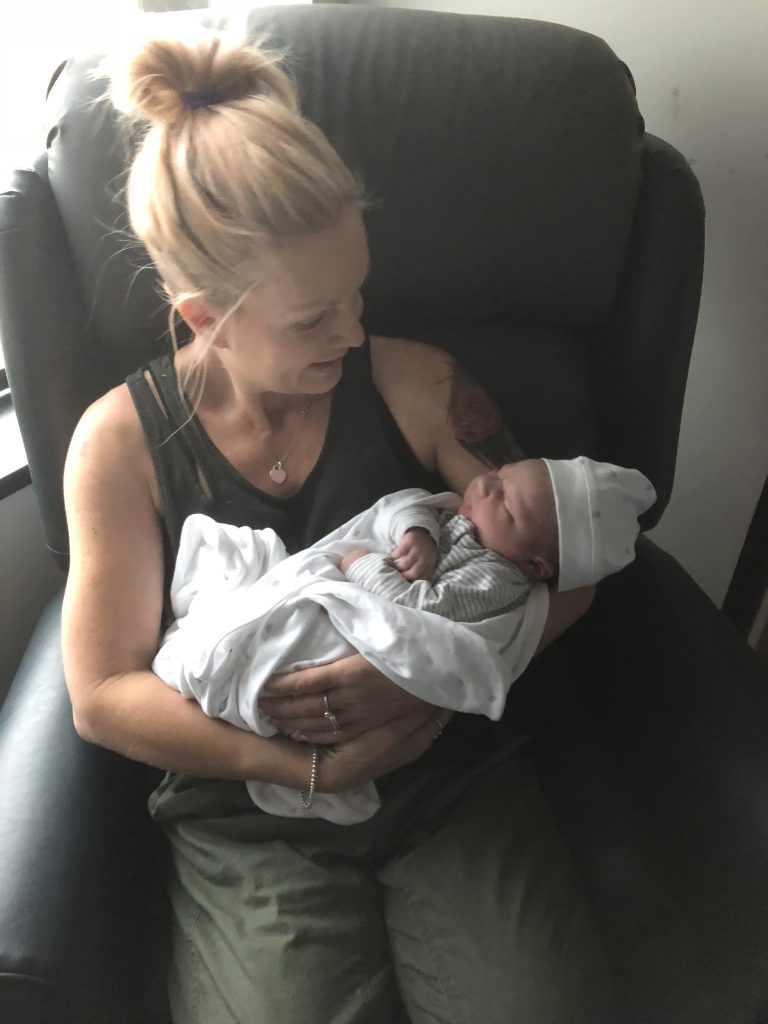 Something Weird Has Happened To Me: Becoming a Grandparent
Something weird has happened to me.
And I didn't expect it to be this intense. But wow.
You remember when I wrote the article: Should Grandparents Just be Expected to Babysit?
I wrote that a while back and I was sure I was right and I was positive I would never change my mind. I felt like my kids had basically just left the nest and there was no way I was planning on dealing with nappies, child proofing our home and taking on babysitting duties all-the-hell-over-again. So soon. Like, didn't it just end eleventy seconds ago?
Then…last year my daughter became pregnant. And I felt an instant shift in my thinking – I wanted to know about every twinge, every kick, every ultrasound and my credit card was screaming at me to lash out on everything baby-related.
And on Easter Sunday, ten days early my beautiful, adorable, precious grandson Darcy was born to my daughter Lana and her husband Dan.
So here I am. Having one thousand percent changed my mind. From spouting loudly that I would be moving to Queensland before the grandkids made an appearance and that there was no way I would be unpaid childcare when my kids went back to work I have gone to "Give Me That Damn Baby Right Now".
I am so head over heels in love I can hardly stand it. I want to be with that baby 24 hours a day, 7 days a week. After each departure from the hospital I was nearly in tears because I missed him so much already.
I want to know every second of every minute of every hour – what he's doing now. What faces has he made, what sounds have departed those tiny rosebud lips, how he slept, when he slept, how he fed. Tell me what's happening because I don't want to miss a single second. (I've even contemplated moving house all Everybody Loves Raymond).
I have dreamt about him each night since he was born and I cannot WAIT to see him again. I cannot WAIT to babysit him. Bring him to me. Bring him to me now. And every other relative – back the fuck away cause he's mine!
God clearly puts this overwhelming, overpowering grandparent-ly instinct in us. He was sneaky about it. I didn't see it coming but it's here now and OMG is it powerful.
And I am so glad about it too. I feel like life is starting all over again in a new and different way for me and it's beautiful and special and overwhelming and completely fantastic in every way imaginable.
Love you Darcy
Your Grammy xxxxx