Should Kids use Apps?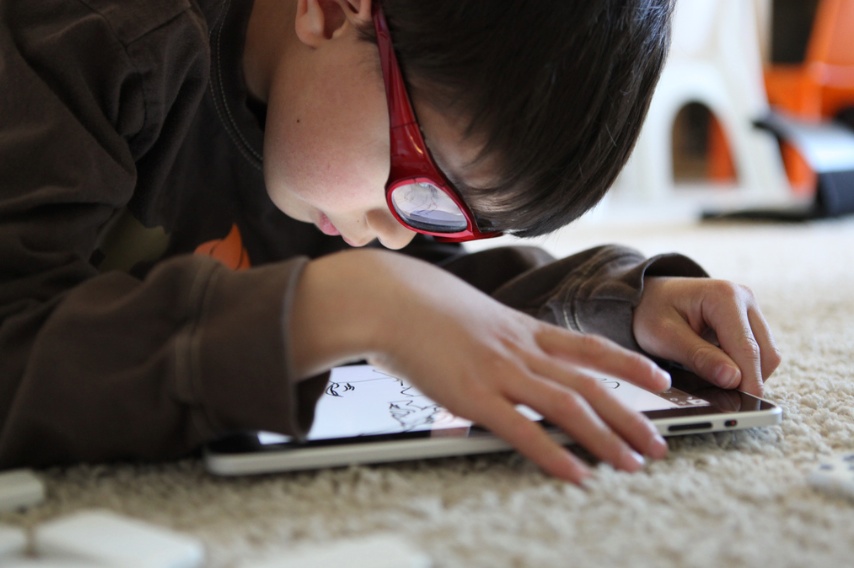 Image source
Should Kids Use Apps?
The technology revolution that is upon us makes it necessary for our children to learn and use Apps.
There are really so many great apps kids can use to learn from but the question is; should kids use apps? This being said it is important when they are very young, that the parent works with the child to ensure they teach them. It is a little like a child going to school and being given a text book and being told to learn it. This doesn't work when they are young; let alone when children are older. They need an adult to teach them and using apps can greatly assist however not replace a parents input.
Using apps for games and fun is also great for kids and can entertain them at times you need them to be quiet. It remains imperative however that apps and games are used sparingly. Children learn more and develop sensory and gross motor skills by doing things, not playing computer games.
It is essential parents direct their children towards more active games and entertainment while using computer games and apps for a short time only during their day. There is much discussion about length of time a child should be permitted to use computer games and apps and there is no real answer except to say – sparingly. This means usually less than one hour a day for most all age children, right up to high school age actually.
The reason this is decided is for a number of reasons.
Children need to learn to socialise with peers and siblings and when focused on a computer game this does not occur.
Using muscles to run around, climb, throw, and so forth uses energy and we all know children need to burn excess energy so they can concentrate and settle.
Children must be active as their muscles and bones are growing and developing.
Learning to use balls for throwing, kicking, bouncing, catching is important for all children. Balls are a major part of most sports and our life, and children need to learn these basic skills when young. Then of course they need to learn to swim, run, hop, skip – the list just goes on… This cannot be learned from an app or a WII
We need to ensure children are exposed to a variety of different mediums to discover, use, play, feel, smell, etc. This is a vital part of their growth and learning.
So while it is great to have our children using games and apps, it should be overseen with balance and not used as a main part of their learning or day time activity. We all know how important it is for our children to learn to entertain themselves and make their own fun using their imagination because with computer games this vital area of their learning is removed.
An app is another tool in the toolbox of learning.