Soothing Solutions for Bites and Stings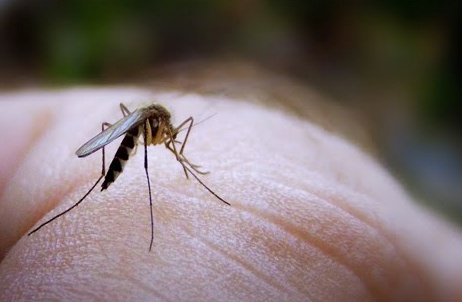 Soothing Solutions For Bites And Stings
A nasty bite is one of those things we just can't avoid. One of the joys of warm weather is being able to spend time outdoors, but we do share the space with bugs that bite. Itching and scratching is the worst thing we can do as this can lead to a simple bite becoming infected and requiring medical intervention.
There are lots of simple and natural ways that you can help reduce the itching and swelling associated with insect bites and stings, and you will probably have everything you need at home right now. The sooner you treat the bite, the more comfortable you will be and you dramatically reduce the risk of infection.
Quick Solutions for bites and stings
Bicarbonate Of Soda
Mix a small amount of Bicarbonate Of Soda with water to form a paste. Apply to the site of the bite and allow the paste to dry on the skin. Reapply if necessary.
Toothpaste
Apply a small amount of toothpaste to the bite and leave on until the itchiness has passed.
Mouthwash
Soak a cotton wool ball in mouthwash and hold over the bite until the itchiness calms.
Vinegar
Apple cider vinegar can be applied with a cotton wool ball as above.
Orange or Lemon Peel
Take a small piece of peel and gently rub it over the site of the bite. It may sting a little but this will pass quickly.
All Purpose Salve for bites, stings, cuts and wounds:
This all purpose salve is wonderful to use on any type of irritation or wound. All of the ingredients have anti-bacterial and anti-inflammatory properties. I always have a tiny container of it in my handbag in case we are not home when injury or bites occur.
In a small bowl, combine 1 tablespoon of coconut oil (you can find this in the supermarket in the Asian section), 3 drops of Lavender Pure Essential Oil and 3 drops of Tea Tree Pure Essential Oil. Fragrant Oils found in discount shops will not work as they are for scenting the air only and do not contain any medicinal benefit at all. Use the handle of a small spoon to combine well together. Store in an airtight container and apply as needed. You can purchase little sauce containers that are the perfect size for holding this mixture. Essential oils lose their potency when exposed to air or are not stored in glass, so only make a small amount at a time.
Reducing the risk of getting bitten can be aided by taking a B-complex supplement regularly as this can help reduce your attractiveness to bugs. Wearing white when outside is the least attractive colour to mosquitoes. Avoid black and bright clothes as much as possible. Use Citronella Oil candles or Pure Essential Oil in a burner to help keep them away from your table. Enjoy the outdoors and hopefully the bugs wont bite.
Nikki Morgan is a Natural Therapist, Author and blogger at Wonderfully Women from Brisbane Australia, where she lives with two gorgeous teens and Miss Tiger the fluffy feline.