Student Pleads to Teacher to Allow for School Romance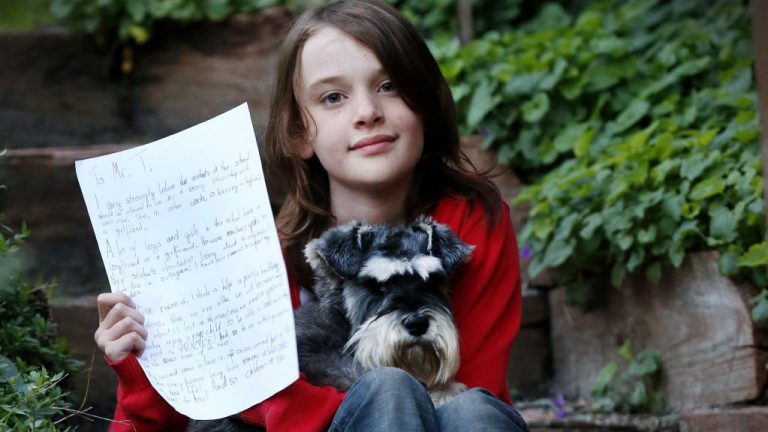 Can you remember your schoolyard crush? I had a few. Not that I ever really did anything about them because the school I attended had a rule about seeing sunlight between students – especially between the opposite sex.
Of course the rule would be discarded when the teacher on lunchbreak duty would wander away. I was never involved in these shenanigans.
Not. At. All.
The rules were the rules and none of my schoolmates were going to fight them.
But one ten-year-old girl was willing to. She thinks romance should be encouraged in the schoolyard.
Una penned a letter to her teacher, pleading for schoolyard romance to flourish so children can explore 'big emotions'.
Una was prompted to write the letter after a teacher talk about relationships where the students were discouraged from having boyfriends or girlfriends.
She believed very strongly that pairing up taught valuable life lessons.
She wrote a convincing argument on why.
"My first reason is, I think it helps us practice handling big emotions," she wrote.
"When we are older, we will become more serious about it, but in the meantime, we should practice."
After all, "love, of course, a normal part of life!" wrote the year five student.
"Almost every human being loves someone at the very least once in their life! And so children at (my) primary do too!" she wrote.
Una's mum, Author Penni Russon, published the letter on her blog, without naming the school, simply to spark a debate on the issue.
Mrs Russon believes the discussion about relationships was to remove distractions in the classroom and to set rules in place around physical contact.
"I encouraged her to write it, it's important to have an open dialogue about these things in primary school instead of just shutting it down," she said. "Things like talking about what makes a respectful relationship, how do you say 'I'm not interested', and giving the kids some language around these issues.
"I do think they tried their best to deal with it, even if my daughter didn't get satisfaction from her letter."
The school did respond, saying it did not have any formal ruling on relationships.
The Principal advised there was no ban on students having boyfriends or girlfriends.
"There is no ban on children having boyfriends and ­girlfriends, and we know schoolyard romances are a part of growing up," the principal said.
"At our school, we speak to our students about behaving respectfully towards each other and behaving appropriately in the schoolyard."
The letter has sparked a debate on whether primary school children are too young to act on their romances. If the school doesn't impose a no relationship ban, then most parents will.
Some Victorian schools have introduced 'two-brick' rules to distance students from being intimate with each other. Hugs and high-fives have also been banned.
What do you think about school yard romances? Should our kids act on their love instincts or are they too young and not yet mature enough to deal with their feelings? We'd love to know what you think.