Just In Time For Summer – KFC Gives Away Sunscreen That Smells Like Fried Chicken!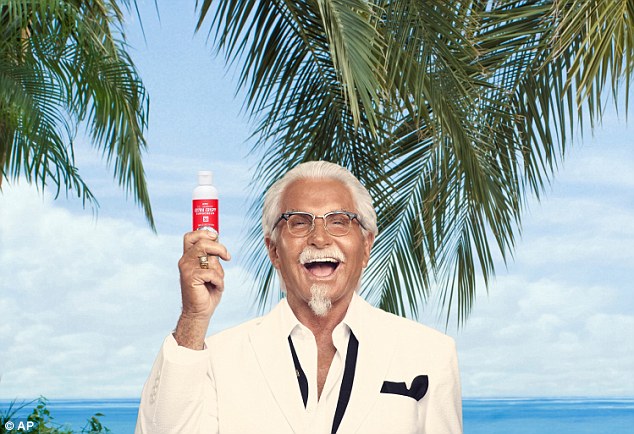 First it was nail polish that tasted like chicken and now we have sunscreen that smells like KFC!
The fast food company gave away 3,000 bottles of sunscreen that it said smelled like fried chicken to promote it's Extra Crispy chicken. The KFC website says: 'The sun gives us life. But if we're not careful it also gives us painful sunburns. That's why we made KFC's Extra Crispy™ Sunscreen! Its SPF helps protect your skin while the real fried chicken scent leaves you smelling delicious!'
We're not even joking! The site also contains a diagram explaining how the chicken infused sunscreen works. 'Harmful ultraviolet rays bounce off your skin while the lovely fragrance rays penetrate it to give you a healthy chicken aroma.'

And just in case the smell was too tempting for some people, KFC warns: 'Do not eat this product. Even though this product smells delicious, it is not delicious. The only skin that should be extra crispy this summer is on your fried chicken.'
The eternally-tanned actor George Hamilton, was hired by KFC to appear as Colonel Sanders in the commercials. 'My Extra Crispy Sunscreen doesn't just keep you smelling great. It keeps you feeling delicious! Extra crispy delicious,' he exclaims.
Unfortunately those who have already tried the extra crispy sunscreen say it smells less like chicken and more like urine.  Punters reported it smells more like a baby's diaper than fried chicken. The sunscreen's odor was deemed 'absolutely revolting!'
Yeah, I think I'll stick to eating my chicken rather than smearing it on my body!
Photos: KFC