Two-Year-Old Girl Who Lost Limbs Receives Doll Just Like Her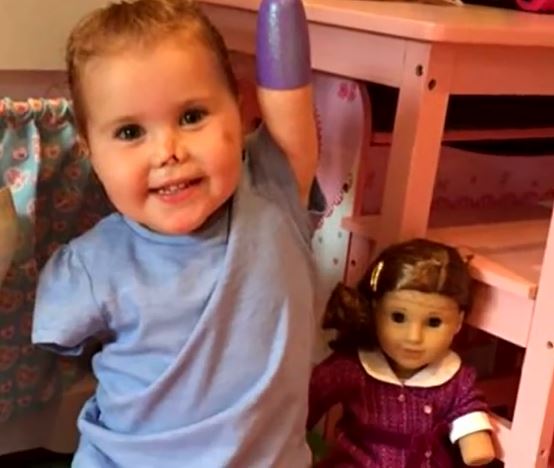 It's amazing how kids fight back against the challenges they get dealt with.
Two-year-old Harmonie Allen is one of those kids. At 11 months she contracted meningitis just days after learning to walk which saw Harmonie lose her limbs.
Harmonie became a quadruple amputee just before her first birthday.
Even though she has no hands, the toddler is able to play music and is learning how to draw.
She was thrilled to receive her first 'American Girl' doll called Rebecca which has no arms or legs.
Harmonie's mum hopes the doll will help her daughter understand why she needs prosthetics so she has something relatable to her disability.