When Doves Cry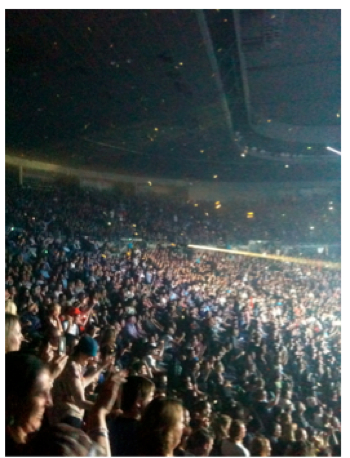 When doves cry.
The other night I was at a Prince concert. It was amazing. A full stadium, music pumping through your veins and songs that took you back to your teenage years. Being so close to one of my music idols was an exhilarating feeling. He's still got it – the moves, the voice, the 10 inch stacked heel boots. Pure magic. So there I was belting out When Doves Cry …when it suddenly hit me. Pow! Mummy guilt! It was stronger than the Pino aftershave wafting up from the guy in front of me. What the hell was wrong with me? I had the Purple one right there and all I could think of were my offsprings.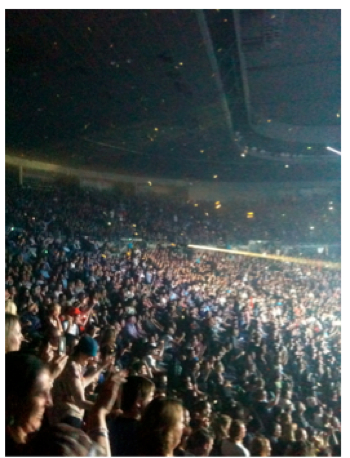 Let me explain – earlier that day I had attended mothers day lunch at my boys' kinder. It was my first one so naturally the heartstrings were being pulled left right and centre. The handmade cards, the sandfilled paperweights with glitter and the chocolate cupcakes made by those gorgeous germ-infested hands. Yum.
Then I made the mistake of leaving the centre for 10 mins to check on something at home. (No biggie- just the iron. It was off.) I told both boys I would be back in a flash. I come back to find one son looking forlorn sitting on his own. I go over to him and the second he sees me the waterworks start.
"Where were you? I missed you? I missed you mama!"
Huh? I was playing with you for a whole hour! Did you forget that? We sang and read and you made me climb the monkey bars in my new boots! Don't you remember child? So instead of losing myself in the Purple Rain that night I lost myself in mummy guilt.
See this is what people don't tell you about motherhood. Sure I got all the warnings of you'll never sleep in again (true), you'll end up watching Playschool and Sesame Street (love The Count) and you'll never be able to finish an adult conversation with kids around (finish one? I'm lucky to remember what I was talking about in the first place!)
But no-one warned me that the kids would occupy 99% of my brain space. That I will never, ever be able to have a single thought without them being in my head.
That I will never shower alone, go to the toilet alone or just be alone. And the fastest way to get a child's attention is to get on the phone. This is a proven fact. Your child may have ignored you all day but the second your hand swipes that screen – bam! Mum I'm hungry. Mum, where's my train? Mum, come here! Mum, what channel is Jersey Shore on? Aghh… have I taught you nothing? Use the channel menu for Pete's sake.
My handbag is another thing that will never be the same again. Before B1 and B2 (boys 1 and 2) came on the scene my bag was a place for all things me. My lipgloss, my perfume, my wallet and my dozens of unpaid parking fines. All mine.
Now when I reach into my bag to grab my wallet it's a lucky dip. Oh look, a used wet ones, a half eaten cheese and bacon roll, a change of undies and Thomas and all his (insert chosen profanity) friends!! Just the other day a lady on the tram asked for a pen and I gave her a tampon. Bless her blue rinse- she looked like she hadn't needed one of those for decades.
What's my point here? My point is that although the concert was completely ruined for me it was also an A-HA moment. (No not the Norwegian boy band kind). The kind where I realise my life will never be the same again. And that's ok. It's ok that I'll never sleep past 6.00am again. That I will always have 2 sets of beautiful eyes watching my every move. It's ok that I will worry about them with my every heartbeat. Actually it's more than ok- it's what I've always wanted.