The World's Cutest Bunny Miffy Has Released an Adorable Range of Products Just in Time for Easter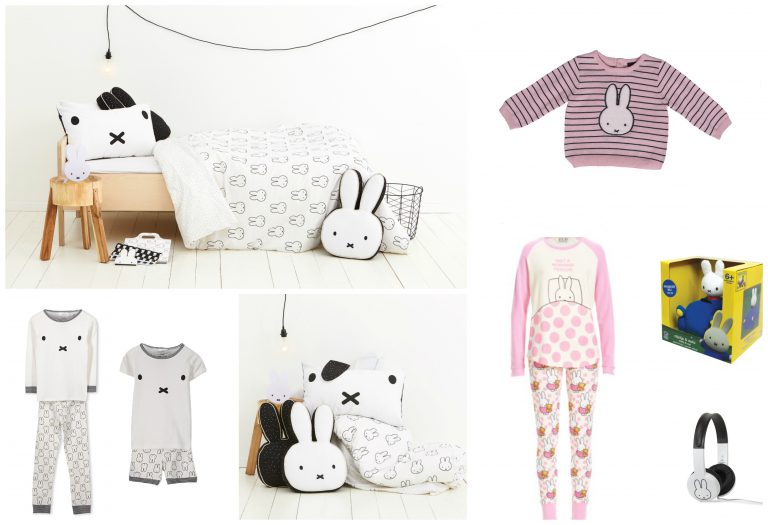 The World's Cutest Bunny Miffy has Released an Adorable Range of Products and Clothing Just in Time for Easter 
So with Easter now just around the corner everyone will soon be turning their attention to chocolate, eggs and bunnies. Speaking of which, hand ups if you remember Miffy, that sweet little bunny that was around in everyone's childhood?
Happily, Miffy never went away and has just released a fantastic range of Miffy-related gear.
The Miffy homewares will be a gorgeous addition to your child's room if you are planning to redecorate this autumn, and the clothing will keep you and your kids nice and warm – perfect now that the weather is getting more chilly!
Adored by children around the world for more than 60 years, the little white bunny was first created in 1955 by Dutch artist Dick Bruna who only recently passed away on February 17 aged 89. His classic picture books depicted Miffy and her friends enjoying innocent, gentle childhood experiences which charmed both kids and parents. In recent times a whole new generation of young fans have discovered Miffy on TV – via the series 'Miffy's Adventures Big and Small' screened daily on ABC KIDS.
In addition, Miffy, also has a new app for iOS, available from the App Store, priced at $5.99 which will be available from Google Play soon.
Aimed at kids under five, the Miffy app has been designed to build early cognitive development, encourages creativity and aims to cultivate an interest in nature and outdoor activities.
Check out more on the new Miffy range here:
Cotton On Kids has a cute selection of Miffy baby and girls' sleepwear plus clothing, bedding, homewares and stationery – we're loving the Miffy Quilt Cover Set – Single RRP $59.95, Double RRP $69.95, Queen $89.95.
Sleepwear king Peter Alexander, will have an Easter Miffy campaign for women, girls and babies featuring sleepwear and underwear. Can't wait to rug up in the 'Not a morning person' cotton jersey PJ top and pants? We can relate!
Big W will have Miffy babywear as well as four cute products in the baby essentials section. The Miffy Knit Jumper, with fluffy embroidery bunny, RRP $18.00, is just too cute.
Target will feature Miffy women's sleepwear – the Miffy Women's Sleepwear sets, $29.00 are all sorts of retro cool.
A brand new range of preschool toys including plush items such Miffy & Friends plush 8" toys, RRP $14.95, will also be rolled out at Myer.
Keeping the brand true to its origins, beautiful picture books such as 'Miffy' and "Miffy at the Zoo",
RRP $12.99, will also be available through independent and book stores. With nine titles to collect, the Miffy picture books are an essential for all nursery bookshelves and will create lasting memories for all children.
Fun Miffy facts:
1.     Bruna first drew sketches of a little bunny to entertain his young son whilst on a rainy seaside holiday in the Netherlands. Each night he made up stories about the bunny and Miffy was born.
2.     Miffy's official birthday is 21 June. She shares her birthday with Prince William, and was born the same year as Bill Gates. Bruna was born in 1927, the Year of the Rabbit.
3.     In Japan, ever since 2000, Miffy is immortalised every year in giant fields of tulips planted by Japanese children in Kiso Sansen Park.
4.     Over the years, Miffy has also been featured on cashmere sweaters by British fashion designers Clements Ribeiro, and Chinti and Parker, as signposts along Dutch beaches, as the official tourist ambassador of New York City, and on both Dutch and Japanese postage stamps.
5.     Miffy's official website www.miffy.com contains games, songs, colouring activities, screen savers, background on Bruna and all characters, plus information on Miffy events around the world.