Is It Time You Booked a Family Getaway? Discovery Parks Review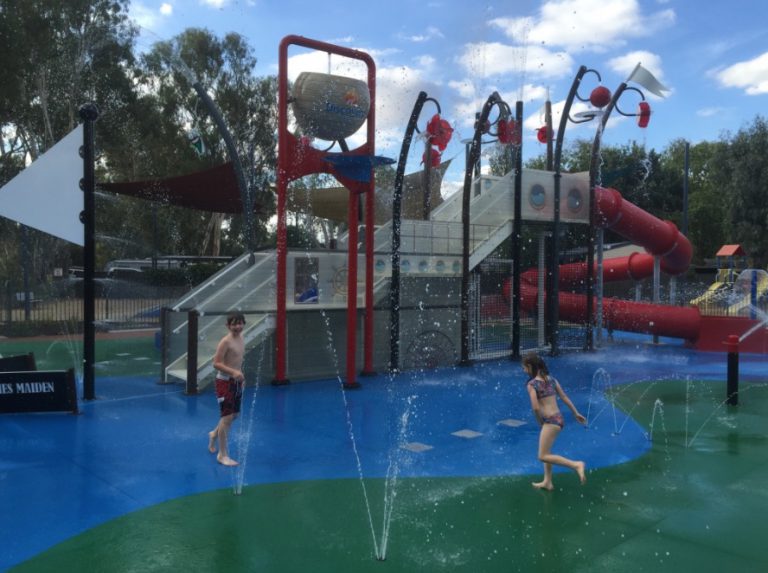 Is It Time You Booked a Family Getaway? Discovery Parks Review
When was the last time you went on a holiday or took a mini break with your family?
So many of us dream about how nice it will be to escape work, or the mundane routine of everyday life, but when it comes to it, we put other things ahead of taking that much needed family vacation.
To put it into perspective, think about how much you spend in a year on toys for your kids? Are those toys still cherished and played with or are they sitting at the bottom of a toy box, or discarded under your child's bed?
A few years ago my husband and I decided to make our kids' birthdays less about handing them a perfectly wrapped gift and more about giving them an experience and spending some special time together. You might think that they'd hate the idea (they do still get a small gift to open of course). On the contrary, the highlight of their special day is choosing something fun to do as a family, be it a day out at the zoo, tobogganing in the snow, visiting their grandparents' interstate. I bet if you ask your child if they remember what you bought them two years ago for their birthday they won't have a clue, but they'll remember almost everything about the road trip you went on four years earlier! The point I'm making is that kids love it when we give them the gift of our presence and these special moments will be what makes up their childhood memories in years to come.
As a family, we don't get away nearly as much as we'd like. So when we were recently presented with the opportunity for a two night stay at a Discovery Park, you can bet there was much excitement (and that was just me!) After much discussion, – okay, so maybe I whittled it down and then gave him a choice of my favourite two – my husband and I decided we'd like to go to Discovery Parks – Maidens Inn Moama, in NSW. The last time we'd been up to the Murray River we realised was about 16 years ago – before we were even married and had kids!
Let's just skip the part about the 4- hour journey – the 372 toilet stops, who was poking who and who forgot to charge their iPad – and get straight to when we arrived at the park. We all know what a joy travelling with kids can be at times, right? It's a necessary evil, but thankfully the drive was well worth it.
We stayed in a lovely Deluxe 3 Bedroom Lakeside Villa (that sleeps up to 7), so there was plenty of room for the 5 of us. When I say 'we stayed in it,' I more or less mean we slept there, as we only had 2 days and wanted to make the most of it! But it was clean, comfortable and had everything you could need: including a kitchen with an oven, fridge/freezer, kettle, toaster etc. Not that I had any plans to do any cooking whilst we were away, but it meant we could have breakfast before we headed out for the day. The park also has numerous BBQ areas, which where all well maintained and clean.
The parks location was fantastic. We were literally a few minutes' drive from both Echuca and Moama so there were plenty of shops to get supplies. Had we been staying for longer, there were lots of things to see and do in and around the town (we'll save that for another visit.) Fortunately, after being cooped up in the car for the drive there, all our kids wanted to do was hit the pool. With 2 pools and a waterpark, play equipment, a giant jumping pillow and a games room to choose from we didn't need to venture out of the park at all on the first day.
Waiting for the bucket to tip!
Not just one pool, but two!
As you can probably imagine after swimming and playing for hours on end, they all fell into bed that night (#winning!)  Nobody even wanted to play the Monopoly that they'd nagged me to pack…which let's face it, was probably a good thing!
Of course, we couldn't go all that way and not take the kids onto the Murray River, could we? We'd spotted some luxury pontoon boats for hire in the parks little marina the day before and thought it could be a nice way to spend an afternoon.
We hired out a couple of go-carts for the kids to cruise around the park on for an hour while we got organised, packing a picnic and eski for our little boat adventure!
I highly recommend hiring one of the pontoon boats if you ever go to Discovery Parks – Maidens Inns, Moama. You don't need a boat license to drive one (although hubby does have one). We were met down at the marina at 1pm by a lovely bloke called Red (as Aussie as they come) who gave hubby a quick lesson on parking and stuff. It's probably not even called parking…but you know what I mean. Then we were off!
We passed through the port of Echuca, and the kids loved waving back at people on the banks or passing in their own boats. No ipads, phones, or screens of any description. Just us taking pleasure in the simple things in life…like waving and interacting with other people and one another.
We stopped once along the bank of the Murray because someone had to go to the toilet. *cough* and the kids spent a good 20-30 minutes laughing at this someone and skimming stones. I realise how soft, sappy and cheesy it sounds (trust me there were a few he-did-this, she-said-that's thrown in there too), but on the whole I found it was great for us all to have the time to reconnect away from the routine of normal everyday family life. And as you pass by historical buildings and old steam paddleboats, it's easy to adjust to the slower pace of living.
"You're on 'river time' now," Red had told us as we took off.
And he was right. No hustle and bustle, no rushing around. We had nowhere to be, and nothing pressing to do and it was glorious. (Until, after 3 hours the kids started to nag to go back to the park so they could go swimming again…but, you know, you get that!) They literally would have just hung out at the park all day on the second day too without complaint if we hadn't hired the boat. They just loved it!
We would go back to Discovery Parks, Maidens Inn, Moama in a heartbeat. My only regret is that we didn't book in to stay longer as I would have loved to have taken the kids out around Echuca and Moama sight-seeing. But it is definitely going on the to do list.
Many thanks to Discovery Parks for having us! We'll be back!
Are you ready to discover what matters? To book your next family holiday visit www.discoveryparks.com.au