10 Ways to Add Personality to Your Workwear Wardrobe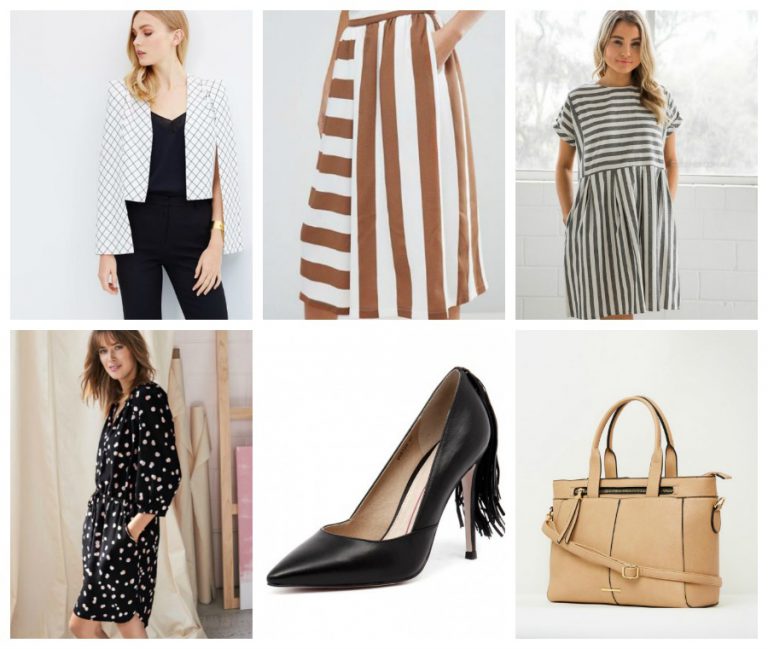 10 Ways to Add Personality to Your Workwear Wardrobe
It's never easy heading back to work after the Christmas and New Year break, but you can make the new start easier with a fresh workwear look.
Workwear for women has come a long way from matching suits and shift dresses.
It's sometimes fun to add a bit of personality with your workwear, while abiding by the corporate wear rules governed by the company.
Usually the New Year allows for some casual corporate wear, as many businesses vary on the dates they head back to work.
With that in mind, we've found 10 Back to Work Pieces that can add some personality to your workwear wardrobe.
Think of these pieces as showcase items that work in with the basics you may already own.
Here are 10 Ways to Add Personality to Your Workwear Wardrobe.
1. The easiest way to add personality to your workwear wardrobe is through pattern. Florals may seem anti-corporate, but when teamed with the right blazer and pumps, the ensemble can look smashingly gorgeous and fashion forward.
2. If it's still casual city at your workplace, this simple stripe dress is the perfect workhorse that can be dressed up or down. Again add some heels and a blazer to up the corporate anti.
3. The white shirt is a classic that never dates, is versatile and trans-seasonal. Look for a white shirt with detailing like this contrast shirt from Portmans. Worn alone with a pair of black pants and you've injected some personality and a she-means-business look.
4. The blazer is a workhorse jacket all women should own. Instead of black, why not choose a colour that works well with black, white and navy? A red blazer is striking and the bold colour can add personality to your ensemble.
5. A cape can look all types of awesome both casually and corporately. Choose a pattern like this check boxed pattern style. Don't be afraid to pattern clash either. The key to a balanced pattern clash is to match with colour or a similar pattern.
6. A patterned dress with sleeves works well as it doesn't require a blazer to 'dress' it up. This particular dress from Sussan is a winner because it can be worn as is during summer and layered in winter with leggings and boots.
7. Culottes are a hard trend to incorporate into a workwear wardrobe, but when done right. they can look super chic. This particular style from ASOS has enough swing to look like a skirt.
8. Stripe shirts are a versatile workwear piece that can be worn open as a jacket or worn as is tucked into pants or a skirt. This style from Katies is casual but can be dressed up for a corporate look.
9. Closed in shoes are usually a workplace health and safety must-have so pumps or enclosed flats are the best workwear choices. Black is a versatile shoe colour, but why not choose a style with extra details like these Mollini tassel heels? These also come in nude.
10. A tote handbag is essential for carrying all the things like iPad, iPhone, make-up and your packed lunch. This Convoy handbag by Tony Bianco looks big enough to carry all the things while still looking smart and stylish.
How do you add personality to your workwear wardrobe?
Disclaimer: There are affiliate links on this post. Should you choose to purchase an item, we will receive a small commission at no extra cost to you.