Cocktail Dresses For Under $100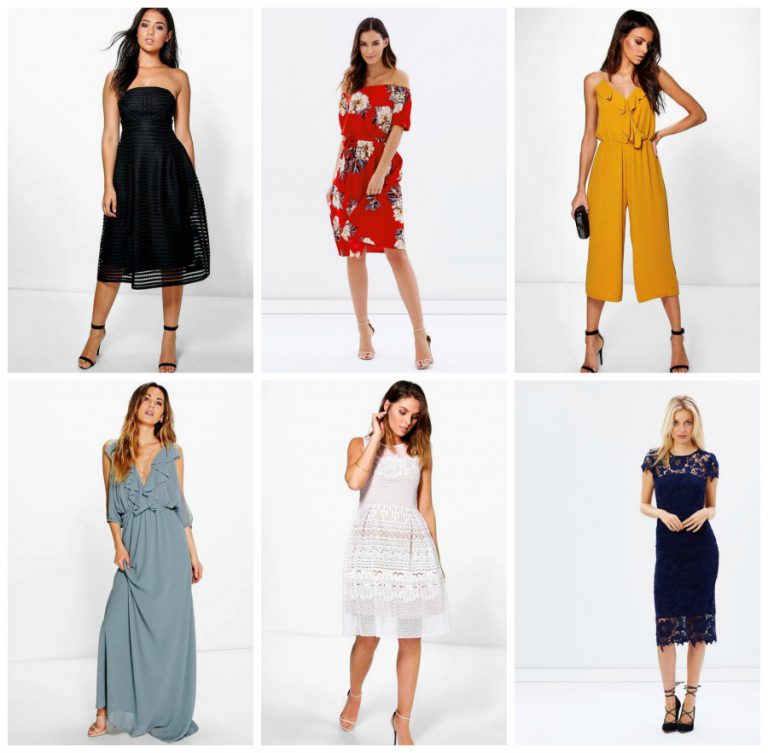 If there is ever a dilemma over what to wear, the cocktail dress would be the attire that gives most women a headache.
Can any dress be worn as a 'cocktail' dress? How formal does the 'cocktail' attire have to be?
A cocktail dress needs to be dressier than a smart casual dress, but not as formal as an evening dress. It's perfectly acceptable to wear a dress above the knees or opt for a maxi-dress number.
As I always say to my clients, it's better to be overdressed than underdressed.
Many end of year parties and functions will call for guests to wear a cocktail dress. Finding a dress that will suit the occasion when you have kids can be a little difficult, so we've done the scouring for you. And all these come in under our budget of $100.
A cocktail dress is an essential staple in a woman's wardrobe and I believe women should have at least two dresses to call on should the need arise to avoid making a rash buy.
Here are 10 cocktail dresses under $100 – and we've even included some jump suits because they are totally acceptable as cocktail attire. Just add heels, a clutch and some impressive dangly earrings and you will be good to go.
1. Eilish Panelled Midi Full Skirt Skater Dress $50
If you want to make a statement with your cocktail attire, this dress is it. It features a stunning sequin embellishment. Perfect for the dance floor, you will turn some heads in this dress. Also comes in white and blush.
2. Di Scallop Off Shoulder Midi Skater Dress $40
If you want to make a Catherine Zita Jones entrance, this dress is for you. Featuring and off the shoulder scallop cut out detail with a gorgeous satin-look finish. This dress come in berry, black and moroccan blue.
3. Navy Orchard Midi Lace Dress $89.95
Captivate your partner and guests in this lace number. It's an elegant a sophisticated dress which only requires sleek and simple accessories.
4. Freda Off The Shoulder Midi Dress $79.95
The floral print heightens the feminine feel of this cocktail dress from  Atmos&Here. Keep it modern with a pair of strappy heels and minimal accessories.
5. Boutique Ashlee Crochet Underlay $28
This stunning white crochet dress is a feature in itself and only requires nude heels and accessories to contrast with it's elegance.
6. Sana Boutique High Neck Prom Dress $50
If off the shoulders aren't your thing, cover them up is this gorgeous blush pink number. Think Audrey Hepburn with this dress and add some black to add some boldness to the look.
7. Sicilia Maxi Dress $99.95
You could head from the beach the cocktail party in this maxi dress. It's the perfect dress that can be dressed up or down. No need for a strapless bra either. Winning.
8. Raluk Ruffle Cold Shoulder Maxi Dress $34
If you want to get your shoulders out, without having to wear a strapless bra, choose a cold shoulder dress. This maxi shows the right about of skin. And a bit of cleavage if you want to be a rebel.
9. Jenna Front Wide Leg Jumpsuit $40
Jumpsuits are your day-to-night dress alternative. If pants are your style, dress this up a notch with stilettos and some bling.
10. Lucy Ruffle Wrap Over Jumpsuit $40
The devil is in the detail with this frilled, culotte style jumpsuit. It can easily be dressed down for when the cocktails are exchanged for OJ by the beach.
Disclaimer: There are affiliate links on this post. Should you choose to purchase an item, we will receive a small commission at no extra cost to you.