Christmas Gift Ideas For Grandparents (And Great-Grandparents)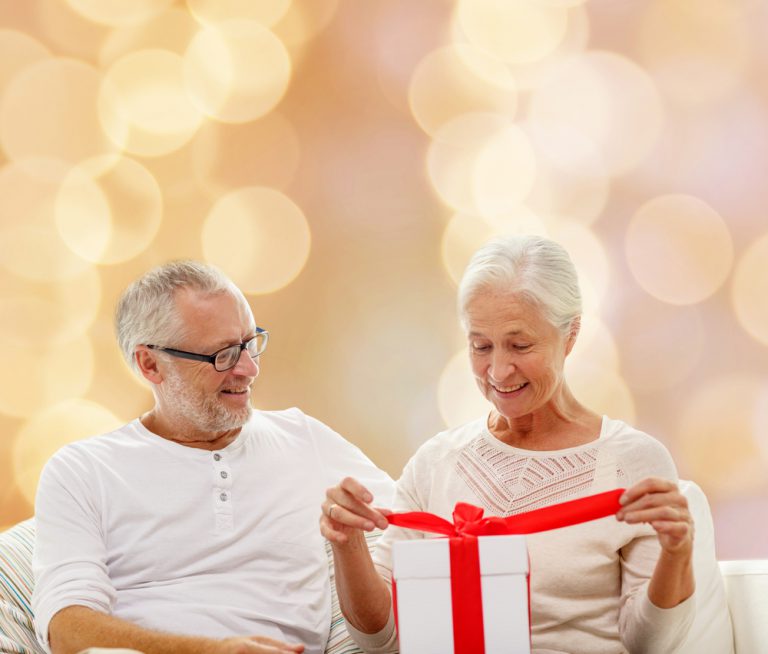 One set of family members that stump me every year with Christmas gift buying are the grandparents.
Usually they have everything they need and often will buy what they need when they need it.
For me, the key to finding a good present for a grandparent is buying something they wouldn't necessarily buy for themselves. Gifts that are edible or are useful are usually well received.
Often, the best gift we can give our grandparents, is ourselves. Whatever gift we choose is often over and above what they expect from their family at this special time of year.
But if you get a little stumped like me and still want to bless them with a gift, here are some gift ideas for grandmas and grandpas.
1. L'Occitane Relaxing Pillow Mist $30
2. Glam-ma cushion $51
3. Cultured butter kit $29.95
4. Hamper Delights Succulent gift pack $115
5. Philosophy Skin Pack $55
6. Grandma's Kitchen chopping board $32
7. Project Ten insulated toiletry/lunch bag $16.95
8. Peter Alexander Ladies Criss Cross Scuff $29.95
1. Iris Hantverk Shoe Care Box $89
2. L'Occitane Men's Trio Gift Set $30
3. Mini Dolmen Radio $134.95
4. Happy Socks Gift Pack $59.95
5. Gentleman Mug and Tea Infuser $21.95
6. Peter Alexander Men's Scuff $59.95
7. Marcus Velour Robe $149.95
Disclaimer: There are affiliate links on this post. Should you choose to purchase an item, we will receive a small commission at no extra cost to you.