Disney Launches a Stunning New Range of Princess Wedding Dresses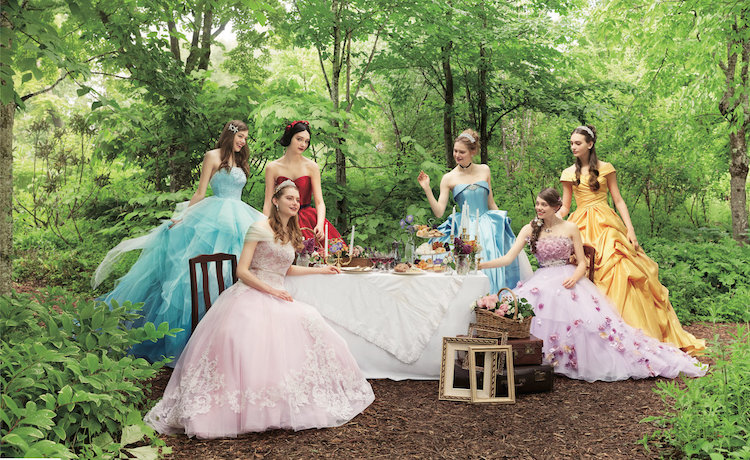 Disney Launches a Stunning New Range of Princess Wedding Dresses
Every bride wants to feel like a princess on her wedding day, even if only just a tiny bit! Now that dream can be one step closer to reality with the news that Disney has released a new range of princess-themed wedding dresses.
Disney has collaborated with Japanese wedding company Kuraudia Co on a new wedding line that consists of 14 dresses, taking after six of their princesses.
Brides can choose between Belle, Ariel, Rapunzel, Aurora (aka Sleeping Beauty), Snow White or Cinderella.
Unfortunately, though, these stunning wedding dresses are not for sale. The gowns are only available for rent in Japan and will set you back at least $4,585 AUD each. Still totes do-able if you have a healthy budget and plans for a destination wedding!
Just look at these breathtaking designs…
Belle


Ariel
Rapunzel
Aurora
Snow White
Cinderella

The beautiful gowns are available to hire from November 1st, 2017 and do not include props. In other words, BYO glass slippers and apples!
Prince Charming tuxedos are also available to rent!
Would you love to wear one of these beautiful gowns on your wedding day? Which one would you choose?
Source: Disney Japan/Kuraudia Co.