Mum Turns Excess Labia Skin Into Wearable Jewellery!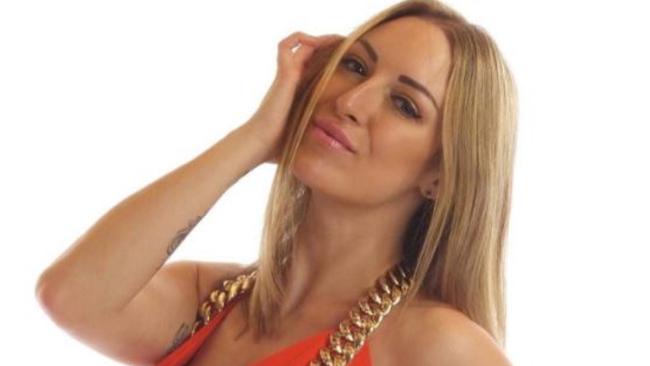 Mum Turns Excess Labia Skin Into Wearable Jewellery!
UK blogger Tracy Kiss shared a video recently explaining how she turned flesh removed from her labia into a necklace she now proudly wears around her neck.
The controversial blogger from London reportedly had surgery to remove excess skin from her labia after suffering for over 25 years with a 'burning sensation' down there.
Kiss was diagnosed with a cyst caused by friction from the extra skin and was advised to have surgery in order to remove it. The mum asked to keep the skin after the procedure where upon she kept it proudly displayed in a jar filled with surgical fluid.
"I have kept my labia in a jar since my surgery to celebrate my freedom from pain as it took me 29 years to realise that anything was wrong with my tender protruding labia because nobody has ever talked about it," she said.
What do you think of my #bespoke #crystal #labia #necklace my darlings? 💋🙌🏼📿💎 #designervagina #circumcision #girlpower pic.twitter.com/4B6jXib6yR

— Tracy Kiss 🌎 (@misstracykiss) August 31, 2017
After a few months in the jar, Kiss noticed the skin started to change colour and went from a bright pink to dull grey. The blogger said she wanted to find a way of further preserving the skin to keep it from turning into a shrivelled up ball of nothing.
In a video on her blog, Kiss explains the steps it took to make a glittery necklace out of two shrivelled up pieces of labia skin.
The first step was to remove the pieces from the surgical fluid and dry them out for 48 hours.
She then constructs her own mini washing line out of a cereal box, cotton thread and tiny pegs where she hung her labia out to dry.
Once dry, a liberal coating of shiny pink paint was applied followed by a generous sprinkling of glitter. Ms Kiss then used crystal resin and a jewellery mould to make the final pendant design which she threaded onto a choker and proudly displayed.
The blogger is passionate about the issue of female genital surgery and she hopes her unusual pendant will be bring focus to the cause.
When in #doubt wear #red my darlings 💋🔥💄💃🏼💯 pic.twitter.com/hv8ke8shn7

— Tracy Kiss 🌎 (@misstracykiss) September 28, 2017
"It's contents may not be immediately obvious to the unsuspecting eye or to everybody's taste" says Kiss, "but that's the beauty of it."
This isn't the first time Kiss has caused waves in the blogging world. She recently made headlines about her love of sperm smoothies and semen facials that she swears keep her looking young and fresh!
Images: Twitter and Youtube