Five Outfit Ideas for Mums Doing the School Drop Off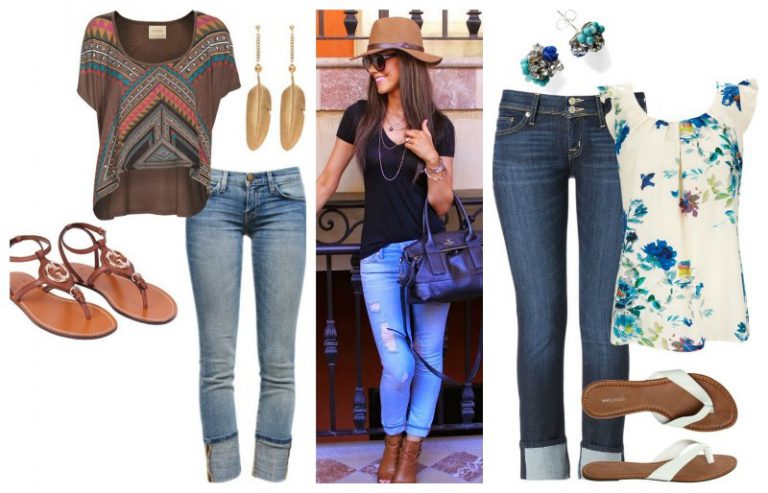 It's come to that time of year where school starts and mums look for inspiration on what to wear while doing the school drop off.
Some mums may head to work and be in their office attire, while others may wear their exercise gear to take advantage of the incidental exercise of walking their child to school. If you're neither of those and are a mum with little cherubs, wanting to look stylish but casual at the school gates, here are 5 outfit ideas to cover you for 1 week of school drop offs.
The first outfit is a simple printed shift dress that can be chucked on with a pair of sandals and a medallion length necklace. The pattern does the talking which helps you get on with walking.
 The second outfit is the classic maxi dress. Again effortless to slide on, add a pair of sandals, sunnies and a necklace and you are good to go. A maxi is great if you haven't shaved your legs. Best to check your underarms if choosing this option.
The third outfit is a simple top and jeans combo. The tee can be a plain colour dressed up with a long necklace, or it can be a patterned top with dangly earrings. The shoes could be converse or sandals. I love this type of outfit because you don't have to think too much about it.
 The fourth outfit is print pants and a plain top. This is a fast outfit to put together and requires a necklace in the form of accessories and a pair of sunnies. This outfit can be dressed up if you have errands to run after the school drop off or dressed down with a plain, cap sleeve tee.
And last but not least the denim shorts and top combo. The pieces from this outfit can be intermixed with the jeans and top outfit. This is a great outfit for stay at home mums who need something stylish but super casual for home.
All the outfits need to be easy to wear and shouldn't require too much thought into putting together. Once you have a few outfits sorted out, they can be mixed and used as a uniform. Working out what you wear each day is half the battle of getting out the door on time.  
What kind of outfits do you wear when doing the school drop off?