9 of the Most Bizarre Pizza Toppings You'll Ever See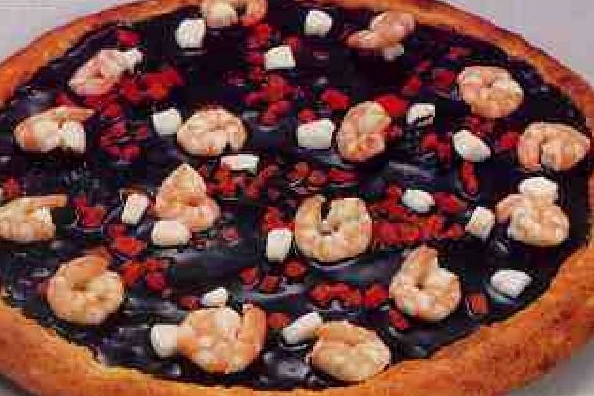 Fed up of your standard margherita pizza? Time to take your meat lover pizza to the next level?
Join us as we take a look at some of the most bizarre pizza toppings available from around the globe.
1. The Grand Prix Cookie Dough Pizza
Reading the name of this, you could be forgiven for conjuring up an image in your mind of a delicious sweet pizza, stuffed with cookie dough and slathered with chocolate and bananas or the like.
But alas, it is not to be. This South Korean creation mixes a cookie dough filled crust with a shrimp and sweet potato topping, with a blueberry dipping sauce?
2. The Kit Kat Pizza
How about one of these Japanese Kit Kat pizzas, topped with mango and baked Kit Kats?
3. Banana Pineapple Curry Pizza
Those who object to hot pineapple on their pizza on the grounds that it is a fruit and has no place on a pizza, will surely lose their mind when they see this Swedish variation: banana, pineapple, chicken curry.
4. Everglades Pizza – aka The Python Pizza
Prefer your pizza with a bit of bite? Why not try a slice of the Everglades pizza – also dubbed the Python pizza – available from Florida Restaurant, Evan Neighbourhood Pizza. Diners can not only look forward to chowing down on python meat – the pizza also contains alligator, frog legs (bone-included) swamp cabbage, hog and tomato.
5. Crocodile Pizza
Speaking of swamp-dwelling toppings – this crocodile pizza is available here in Australia from the Australian Heritage Hotel on the Rocks.
6. Smoked Reindeer Pizza
Finnish speciality 'Berlusconi' is made on a wholemeal and rye based and topped with red onions, black mushrooms and smoked reindeer!
7. Squid Ink Pizza
This Japanese pizza substitutes traditional tomato paste with squid-ink, and then topped with seafood.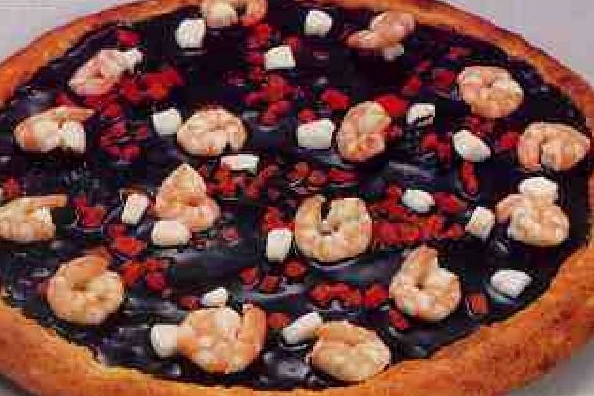 8. The Burger Pizza
Can't decide whether you fancy a pizza or a burger? Don't worry – why not give the burger pizza a whirl? I can almost feel my arteries hardening just looking at it!
9. Scorpion Pizza
And for those who like a little crunch there is the Scorpion pizza.
What is the most bizarre/revolting food combination you have ever seen on a pizza?
Are there any pizzas here that you'd actually like to try?