Jeans – How to Choose the Right Pair for You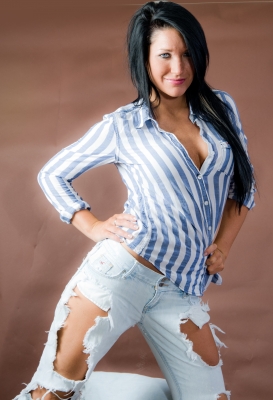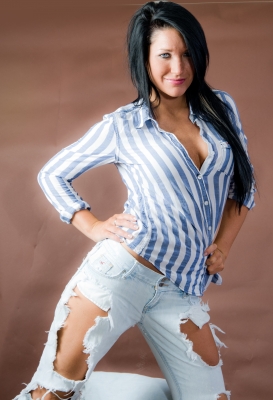 Ahhhh… Jeans. How to pick the right pair.
Let's face it, when shopping for the perfect jeans, it's all about the butt.
Does my bum look good it these?
Jeans are the bread and butter of a wardrobe. Always good for a bbq, the movies, a low-key party, and that endless school run.
Dress them up with a statement top, add some fabulous coloured accessories, like a pair of shoes and an eye catching necklace and some earrings.
Dress them down with a casual t-shirt, some sandals or ballet flats and off you go. I love a leopard print ballet flat, with jeans!
I often hear my clients say, "I can never find jeans that suit me."
Here are a few basic tips to get you started.
If you're broader or heavier on top then a bootleg or wide leg jean will suit you more, as it balances you out. 'Target' has a great selection at affordable prices. Not Your Daughters' are an American brand with a high waist that suits a curvier shape. 'Autograph', have a terrific elasticised waist jean that looks great, are very affordable and comfy.
If you're narrow through the hips and petite on top then a straighter leg jean will be suited to your shape. 'Nobody Jeans' and 'Jeans West' have a good selection of straight leg jeans.
Get curious and have a bit of fun, try some coloured jeans.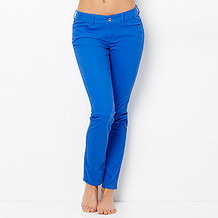 Larger pockets best flatter a bigger bottom.
Smaller buttoned pockets add curves to a flat bottom.
Hem length should reach the bottom of your heel.
Always go for a firm fit as they stretch a little.
A dark solid coloured denim will make you appear slimmer and are more suited for evening.
Warning: Jeggins are not jeans!
'Jeans are like good friends, choose them wisely and they'll cover your ass, make you look good and last a lifetime (or close to it)'.
Andi McCann is a trained professional personal stylist, who started her business Andi McCann Personal Styling, through a passion for helping people look and feel better.
Andi has worked with a wide variety of people, focusing on mums and the whole woman.
Andi a mother of 2 children, understands how body shape, confidence, style, and lifestyle, can change after children.
It's always a privilege to help someone feel good about themselves, by teaching them to dress for their body shape, dress up for their career, manage their wardrobe, find their style, understand colour, or simply take them shopping.
Transforming women through their image is so much more than the clothes, it ís a journey that takes you to a great place.
Andi McCann Personal Stylist
www.andimccann.com.au