Last Minute Dresses For The Festive Season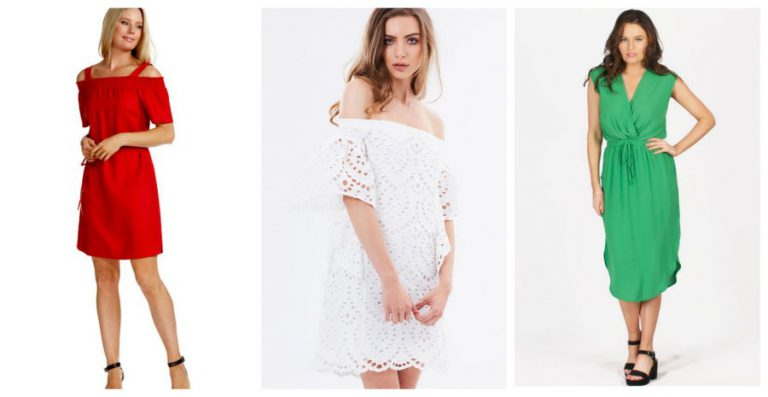 Last Minute Dresses For The Festive Season
If you've left it to the last minute to find a frock to wear on Christmas Day, don't get your tinsel in a tangle. We've found some super sweet dresses that can be worn during the Christmas season and beyond. You may prefer to avoid dressing in Christmas colours, but choosing a block colour and adding simple accessories can look festive and stylish.
The LWD – Little White Dress
The little white dress is a fresh take on the little black dress. It's simplicity only asks for simple accessories. Wear these styles with a tan sandal for a laidback look or a tan sandal for a dressier occasion.
The LRD – Little Red Dress
Red can be a hard hue to wear for some people. The key is to find the right red for you. If a block colour feels scary, find a patterned dress instead like the off the shoulder number by Freez.
The LGD – Little Green Dress
Green is a colour that can suit most skin shades. From teal to deep greenery, green is going to be a big colour trend in the new year after the release of Pantone's colour of the year. Wear your green frock with a nude or tan heel. For a bolder look, wear a block heel colour in pink or orange.
Disclaimer: There are affiliate links on this post. Should you choose to purchase an item, we will receive a small commission at no extra cost to you.