How Many Presents Are You Buying Your Kids?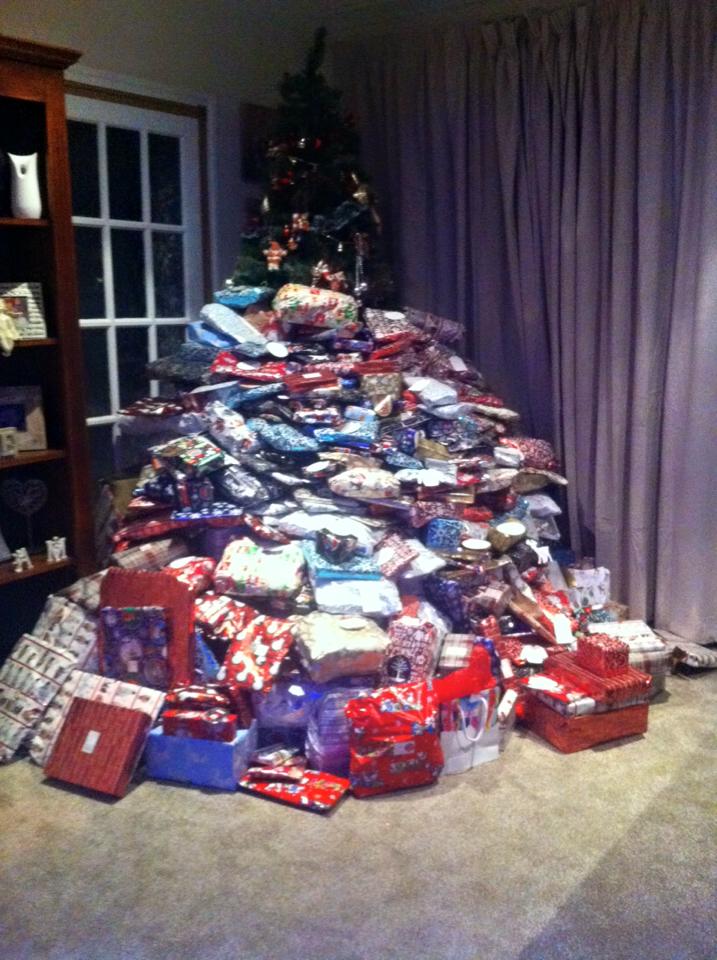 How Many Presents Are You Buying Your Kids?
Like most people, this story about a UK woman buying 300 presents for her kids popped up on my news feed a number of times. I have to admit I was a bit horrified when I saw it. I thought that is freaking ridiculous. How on earth are they going to find time to appreciate each and every one of those gifts? I tut tutted to myself about it and moved on. But then it kept appearing and kept appearing and finally I clicked on the Sunrise link which showed an actual interview with this woman and I did a 180 on my opinion.
They asked her all the tough questions like:
Shouldn't you be donating to charity instead?
She said she and her children regularly did acts of charity throughout the year including donations.
Isn't that a ridiculous amount of money to spend?
It was $3500 all up for 3 kids, divided by 3, not that much.
How will they appreciate them all?
That's ALL they get all year long. They literally get nothing else for the rest of the year except school uniforms and books.
And she starts her shopping in January, hits every on-line sale and buys a few things a week. So, good on her and who cares and it's nobody else's business and all of that. I quickly skimmed the comments after the story and it seemed like the majority felt the same.
Then I started to think about what I have done over the years. And it's a difficult thing to know how much is enough. We all want our kids to be happy and see their faces light up when they open their presents and if they have a long list it's hard to know what to leave off the list. Obviously if you have a limited budget and you stick to that budget then you know where the end of the line is but for others it can be hard to know when to stop. Like me.
I used to work adjacent to a large shopping centre and starting in October I would head over there on my lunch break "to make a head start on Christmas shopping". Back I would come laden with bags full of toys and I thought yes, I am DONE. Then I kind of just kept going. I would see another thing and another thing and another thing and people in the office would say I wish you were MY mum. And it was a bit ridiculous under our tree too. Not 300 presents ridiculous but it was way more than they needed. Plus stockings
And now that they're in their 20's, I still can't just stick with one or two presents each. I just can't. I got my daughter what I thought was enough, then decided what my son had wasn't quite enough, got him one-more-thing and now I have to go out and face the insanity this week to get my daughter one-more-thing. And then I start to worry that I didn't get their partners as much as I got them (even though clearly they have parents of their own to that end). And I've passed the problem onto my own kids. They don't get us just one thing either, they spend WAY too much and get us several things each. Not that I'm complaining. I love getting presents as much as the next person but it makes me feel guilty and if I had it to do over I think that over the years I would have pared back from maybe 20 presents each to 15, to 10, to 5, to just 1 by the time they were 18 and taught them that it is the thought that counts more than anything else and just being together is what I wish for the most.
But I didn't and now I'm going out to be crushed by crowds. Wish me luck.