Like Mother Like Daughter Fashion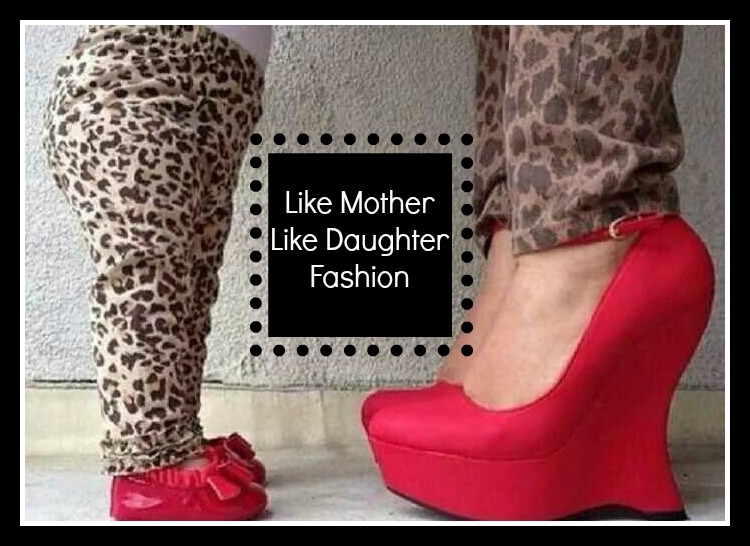 Last week when I was dressing my 8 month old daughter, without even thinking about it, I coincidentally dressed her in the same outfit I was wearing. We both donned red and white stipe tees with dark denim jeans. We got our photo taken and I loaded it onto Instagram (as you do) and a stream of likes and comments filtered through like 'oh how cute' and 'that's adorable'.
Like Mother like daughter fashion is often something the celebrities do, but do they do it deliberately and is it cute or just wrong?
I think it's cute and fun and as you can see from these examples, the mums and daughters are having a great time with their matching outfits.
The key to creating matching outfits is not to be dressed completely head to toe the same. Make their outfit more child friendly and yours more sophisticated by adding a blazer or wearing some heels.
We've put together some collages of ways you can create matching mother and daughter outfits. If you don't want to be seen in public matching your children, then why not get matching pyjamas like these ones from Peter Alexander?
A denim dress is versatile and can look sweet on your little girl. Add accessories to your outfit to make it your own.
This matching smart casual look uses different shades of the one colour in the outfit.
Could you dress your daughter like yourself or is this whole fashion concept wrong? Share your thoughts in the comments below.